ARTS & ENTERTAINMENT
Anywhere Festival 2021
See theatre, comedy and cabaret performances on a tram, in a gym and in an underground reservoir.
Usually, you don't go to someone's house to see a live theatre show. You don't normally go to an underground reservoir, sit on a tram or head to a plant nursery, either. But, as its name suggests, performances can happen in plenty of places at the Anywhere Festival. Indeed, churches, universities, gyms and golf courses are some of the more ordinary locations.
From Thursday, May 6–Sunday, May 23, this huge fest takes over Brisbane — and Ipswich, Moreton Bay, Noosa and the Sunshine Coast, too, should you find yourself venturing out of town. On the bill is everything from theatre, comedy, dance and cabaret to music, circus, spoken word and poetry. You'll play a real-life version of Cluedo in a bar, revisit the Arthurian legend by a lake, pay tribute to Stephen King in a library, watch dancers on a jetty, laugh in the dark in a subterranean space and watch a circus show in a gym. And, of course, the list goes on.
Rooftop concerts, a comedy show in a dog park, karaoke in a winery and a neon sign bus tour are all on the program as well. And, there's also an online component, should you want to check out some of the fest's 800-plus shows in your own home.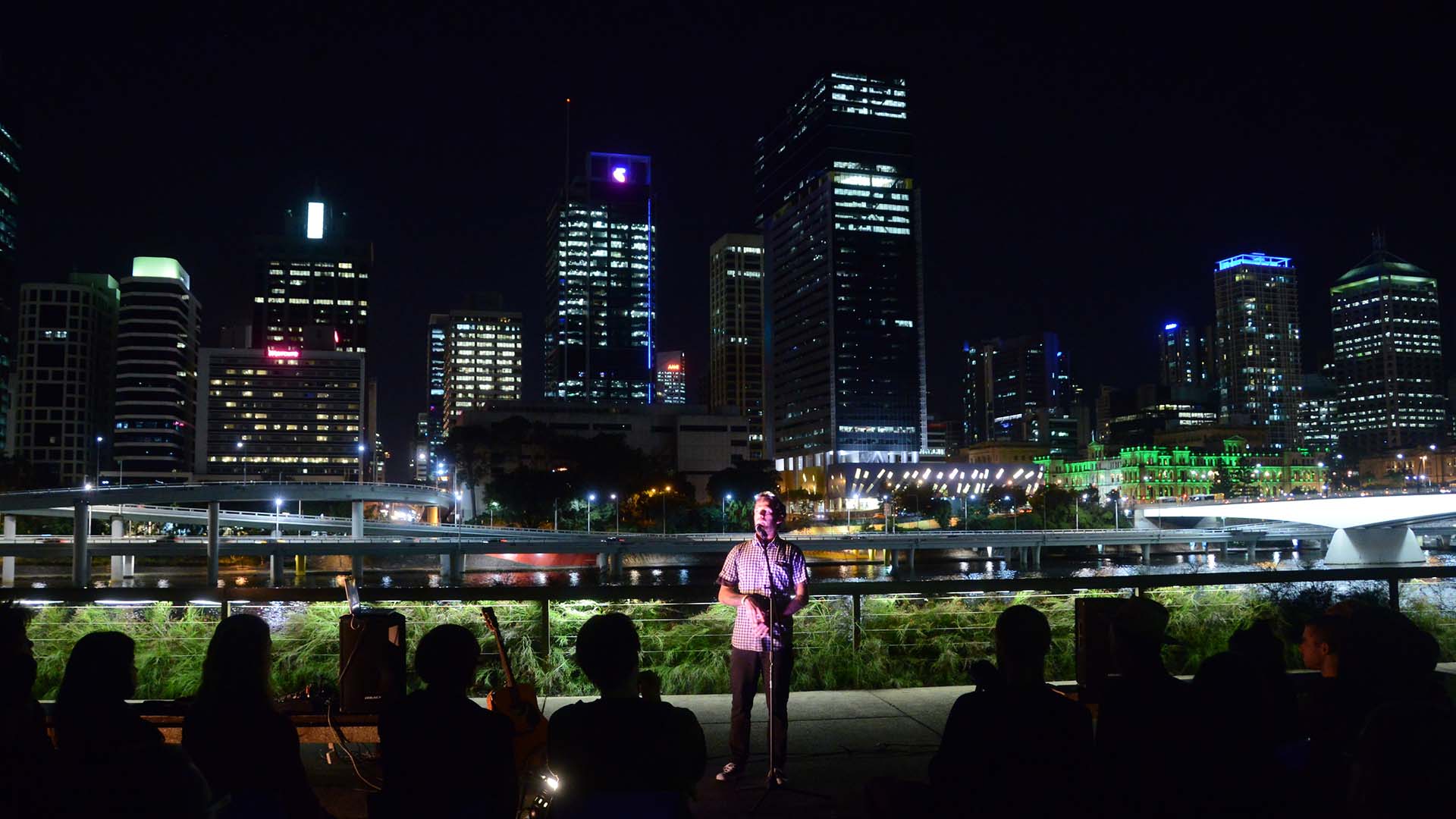 Images: Stuart Hirth.
Food & Drink

Shingle Inn City Hall, King George Square, Brisbane
Food & Drink

Sunday, October 17 - Sunday, October 17

UPSTAIRS at Toombul

Design & Style

Friday, October 1 - Sunday, October 31

Various Brisbane venues

Food & Drink

Thursday, October 21 - Sunday, October 24

BrewDog DogTap Brisbane
Design & Style

Friday, October 1 - Sunday, October 31

Various Brisbane venues

Food & Drink

Friday, October 8 - Friday, December 31

W Brisbane