FOOD & DRINK
Baja at Home
Fortitude Valley's SoCal-style Mexican spot is serving up make-at-home taco kits.
In your time, you might've made some mighty fine tacos. You could be great at it. You may have found a recipe that you love, and you could follow those steps to absolute perfection. But two other things can also be true — namely, that it's always great to taste different versions of this Mexican staple, and that restaurant-quality tacos really do tend to stand out.
On the latter point, Fortitude Valley's Baja does make top-notch tacos. During lockdown, it also wants you to enjoy those tacos — and to whip them up yourself. So, the Brunswick Street spot has started serving up Baja at Home kits, which are exactly what they sound like.
Available from Thursday, August 5–Saturday, August 7, these packs give you everything you need to make Baja's SoCal-style tacos. A two-person kit will set you back $45, and comes with tortillas, escabeche, jalapenos, your choice of either smoked salsa roja or green salsa, and your pick of slow cooked pork, roasted mushroom with miso mole, and braised wagyu beef. You can also get two kits for $80, and add on kingfish ceviche ($18) and guacamole for two ($10).
Folks who live within a five-kilometre radius of the restaurant can get their kits delivered, or you can head in and pick them up from 3.30–7.30pm each day as long as you order before 2pm. And, Baja is also selling tres leches milk cakes, margaritas, mezcal negronis, and takeaway sauces and condiments  if you need something to pair with your tacos.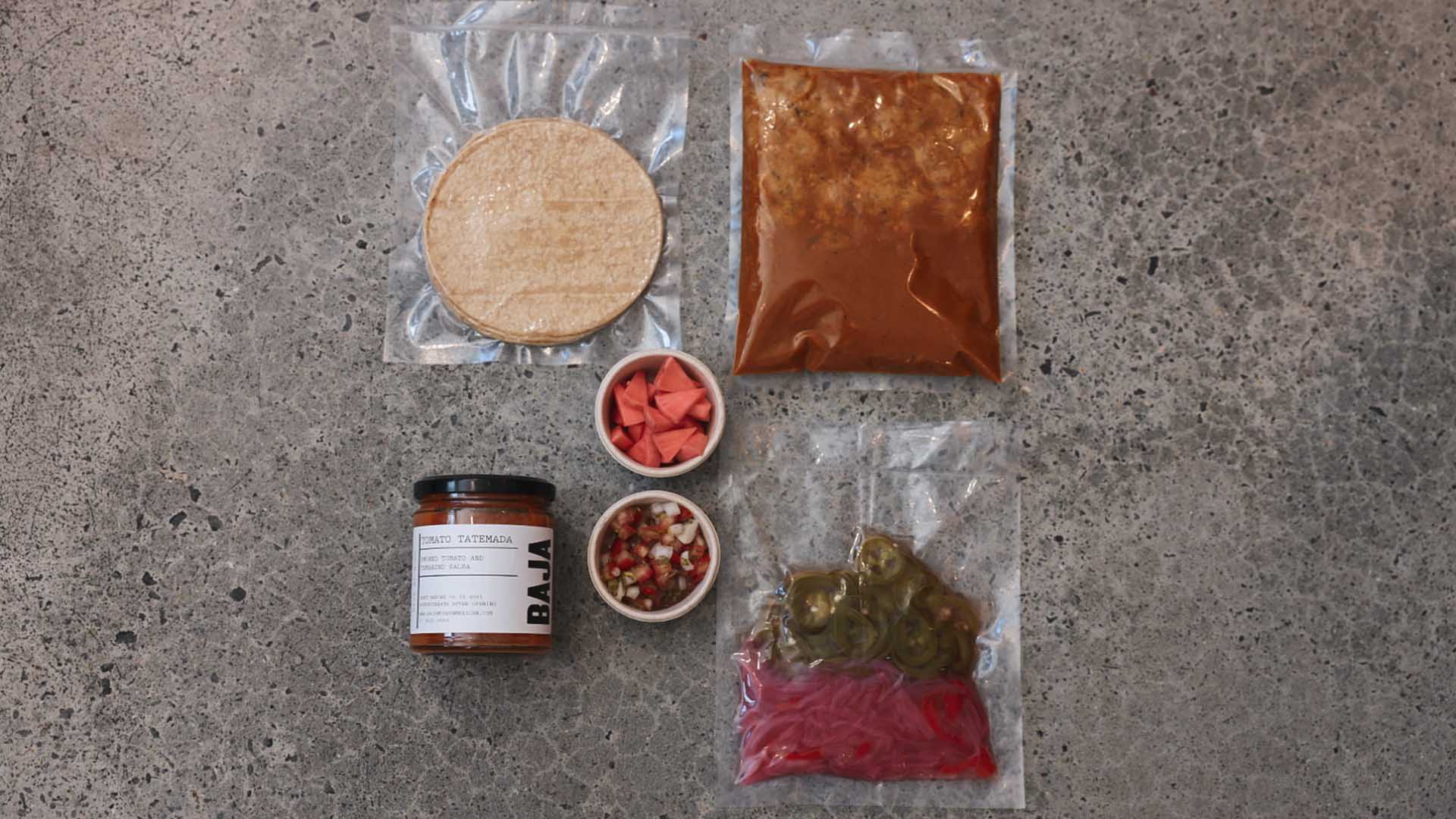 Food & Drink

Sunday, September 26 - Sunday, October 31

Fish Lane

Food & Drink

Tuesday, September 28 - Tuesday, September 28

Salt Meats Cheese Gasworks
Travel & Leisure

Friday, September 17 - Sunday, October 31

Victoria Park Putt Putt

Food & Drink

Tuesday, September 28 - Tuesday, September 28

Salt Meats Cheese Gasworks

Food & Drink

Wednesday, September 1 - Thursday, September 30

Various Brisbane venues