Bar Paradiso's Universo Cocktails at W Brisbane
Barcelona's Bar Paradiso has brought its acclaimed and inventive cocktails to W Brisbane.
It's not every day that one of the world's best bars starts pouring tipples in Brisbane. It isn't every day that you can sip a cocktail out of a treasure chest, either. But both of those things are now a reality at Brisbane's Living Room Bar, which has just kicked off a boozy collaboration with Spain's Paradiso, one of the top watering holes on the planet.
That world's-best label isn't just hype; on the World's 50 Best Bars list for 2022, the Barcelona spot came in first — yes, it's the best bar on the planet — after placing third on the same rundown in 2021 . The venue is acclaimed for its striking design (which obviously hasn't made the leap to Brissie) and its elaborate Universo menu (which absolutely has).
Wondering what makes a cocktail menu so beloved that it's named one of the globe's standouts? Paradiso's Universo lineup goes big on theatrics; think: glowing green concoctions, tipples in smoky domes, dry ice, light, innovative glassware and one particular drink served in a treasure chest. Inspired by the cosmos — hence the menu's name — the Universo range of tipples is led by the Mediterranean Treasure, which goes both savoury and sour with its blend of elderflower, honey, citrus fruits, coriander oyster-leaf sherry. And yes, it's the drink that comes in its own box, with smoke wafting out when you open the chest.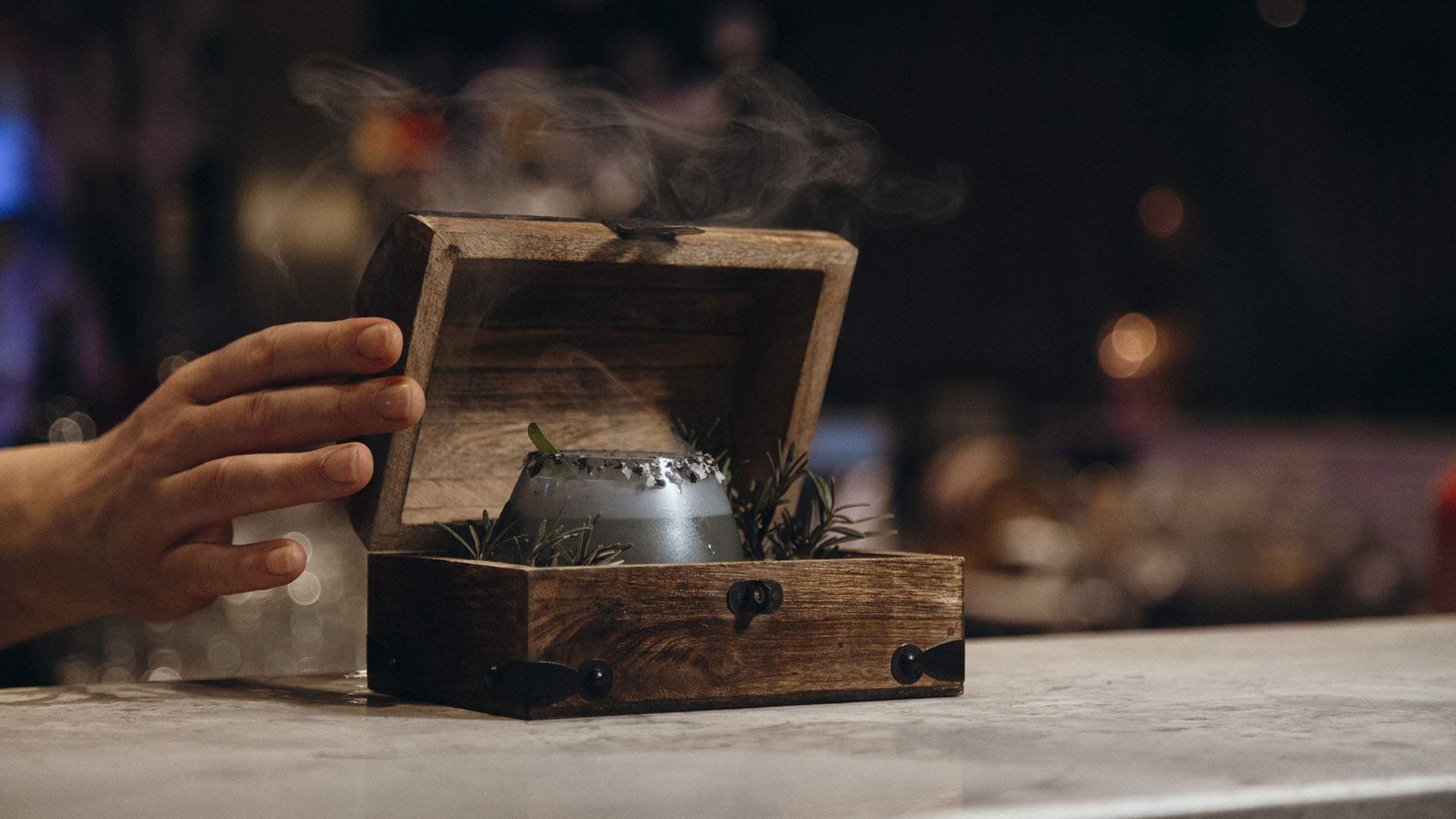 Also on the lineup: the Great Gatsby, Paradiso's take on the old-fashioned, which is served in a glass dome with a chocolate and vanilla tobacco cloud (and features Glendronach Port Wood, amaro, white truffle honey and lavender bitters). Or, there's The Big Bang , which blends spiced cane rum, guava liqueur, earl grey tea, pandan, beetroot, clarified lemon juice and almond milk, and is served on a platter of sweets that are meant to mimic the creation of the universe.
Plus, The Cloud uses a bit of levitation, with its mix of Amor de Maguey mezcal, Herradura Añejo tequila, Amaro Montenegro, Mandenii La Tonique vermouth, hibiscus and birch syrup topped with an edible coffee cloud.
As well as ten tipples from Paradiso, W Brisbane is also plating up Spanish-style tapas such as jamones ibericos with guindilla peppers and picos (Spanish breadsticks); duck pate with davidsons plum compote on rye; and flatbread with hummus, fried chorizo and shrimp.
And, it's pairing the sips and bites to eat with live beats every Friday and Saturday night.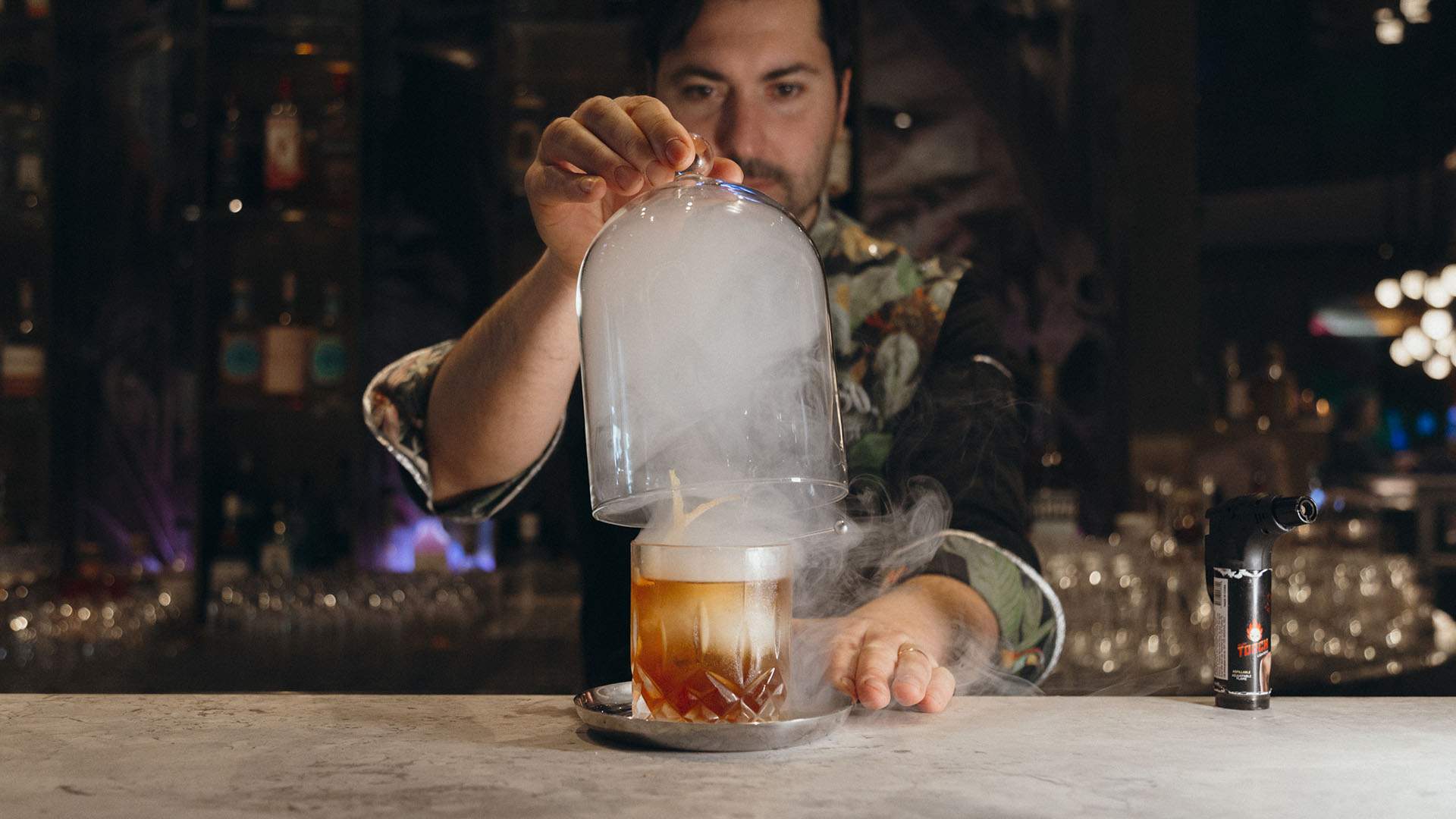 Updated October 5.