2021 is well past halfway through, the pandemic has been going for more than 19 months and two Australian states are in lengthy lockdowns — and Australia's vaccination campaign has only recently started picking up steam. The nation's vax efforts have been plagued by plenty of issues since the beginning of the year, in fact, which means that most folks under 40 have had to wait to get their chance to get jabbed. But, if you've had either your first or second dose on and you'd like to grab a beer in September, here's some fantastic news.
Anyone who has rolled up their sleeve at least once can then visit The Brightside on a Friday in September between 5–7pm and nab a beverage — although you will need to donate to Support Act in the process. Originally, good ol' Brighty was going to hand out freebies; however, after being contacted by the Office Of Liquor and Gaming Regulation, plans have changed. So, meet its new Jab Club.
The Fortitude Valley spot hasn't yet provided further details about what type of brew or brews will be on offer, or how it'll be checking vaccination status; however, there'll definitely be some love shown to folks who've been jabbed.
Brisbane's hospitality venues — and those around Australia — have obviously done it tough during COVID-19 lockdowns and restrictions, which is why the watering hole is celebrating people who've been vaccinated. It's aiming to encourage people to get the jab and help the city — and the country — progress towards fully opening back up, and to a stage where lockdowns, restrictions and limited venue capacities become a thing of the past.
The Brightside's Jab Club afternoon follows in the footsteps of other hospo initiatives that endeavour to help boost vaccination rates by rewarding folks who've been vaxxed. The Prince Alfred pub in Melbourne handed out free brews, Hawke's Brewing Co did slabs for jabs, and Sydney's Lord Gladstone Hotel has temporarily renamed itself 'The Lord Jabstone' and is serving up free beers, too.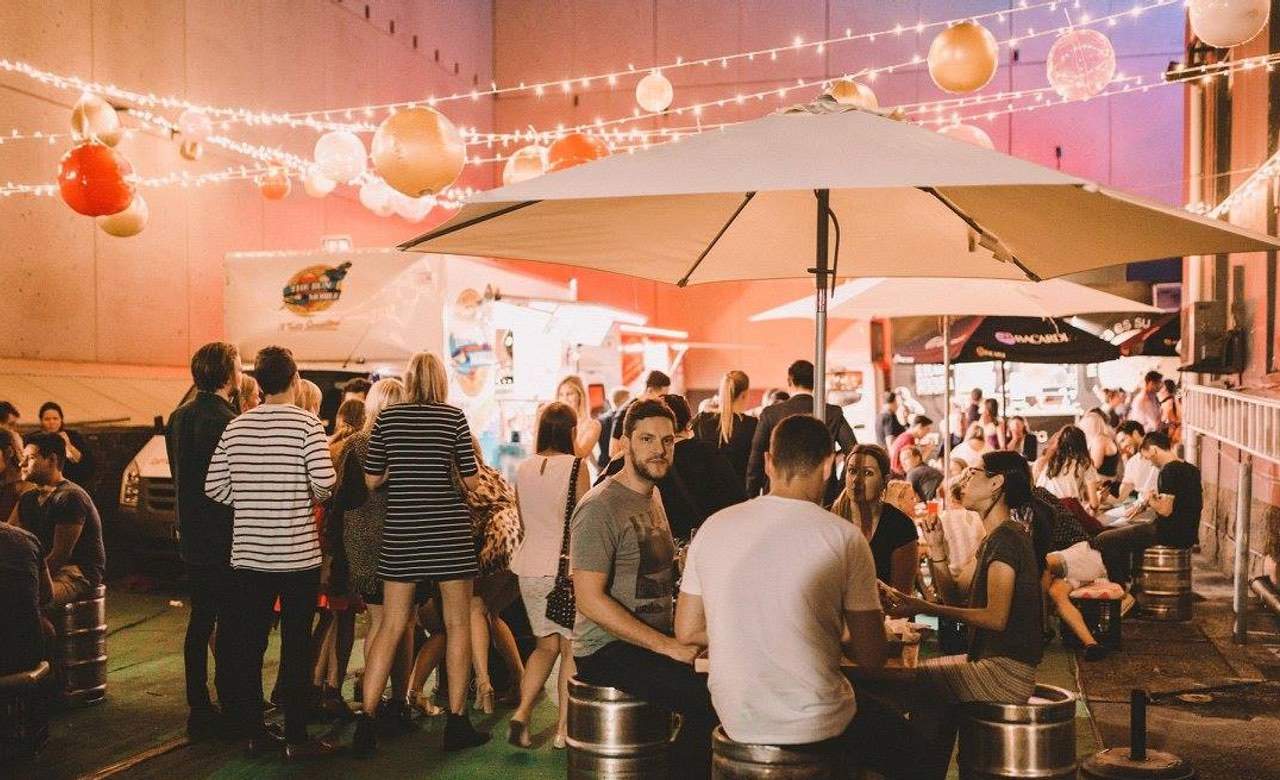 Updated September 3, 2021.
Food & Drink

Sunday, September 26 - Sunday, October 31

Fish Lane

Food & Drink

Tuesday, September 28 - Tuesday, September 28

Salt Meats Cheese Gasworks

Food & Drink

Wednesday, September 29 - Wednesday, September 29

La Costa Restaurant & Bar
Food & Drink

Tuesday, September 28 - Tuesday, September 28

Salt Meats Cheese Gasworks

Travel & Leisure

Friday, September 17 - Sunday, October 31

Victoria Park Putt Putt

Food & Drink

Wednesday, September 1 - Thursday, September 30

Various Brisbane venues