ARTS & ENTERTAINMENT
Beyond the Sand Art Festival
Large-scale artworks, installations and sand sculptures are taking over Surfers Paradise.
For the past nine years, Surfers Paradise has played host to the Sand Safari Festival. If you're fond of elaborate, super-sized sandcastles, you've probably attended. In 2021, however, the event is getting a revamp — and hitting the Gold Coast from Saturday, March 13–Sunday, March 21 as the all-new Beyond the Sand Art Festival.
Sand fans, relax. You will indeed still see big sand sculptures, including featured pieces along the beach, plus the best and brightest creations on offer at the Australian Sand Sculpting Championships. But, you'll also check out eight large-scale installations, and see artworks on display as part of a beachside art gallery, with the fest setting up its base on the Esplanade from 10am–9pm daily.
The big highlight: the world premiere of Lost, the latest artwork by Amanda Parer. Brisbanites might remember her name from 2020's Intrude, which saw six giant seven-metre-tall bunnies pop up at Eagle Street Pier. On the Goldie, she'll be scattering larger-than-life botanicals around Surfers Paradise, focusing on extinct or endangered species, with inflatables and LEDs part of the installation.
Beyond the Sand is going with a circus theme this year overall, so there'll also be circus performances, roving entertainment and workshops, too.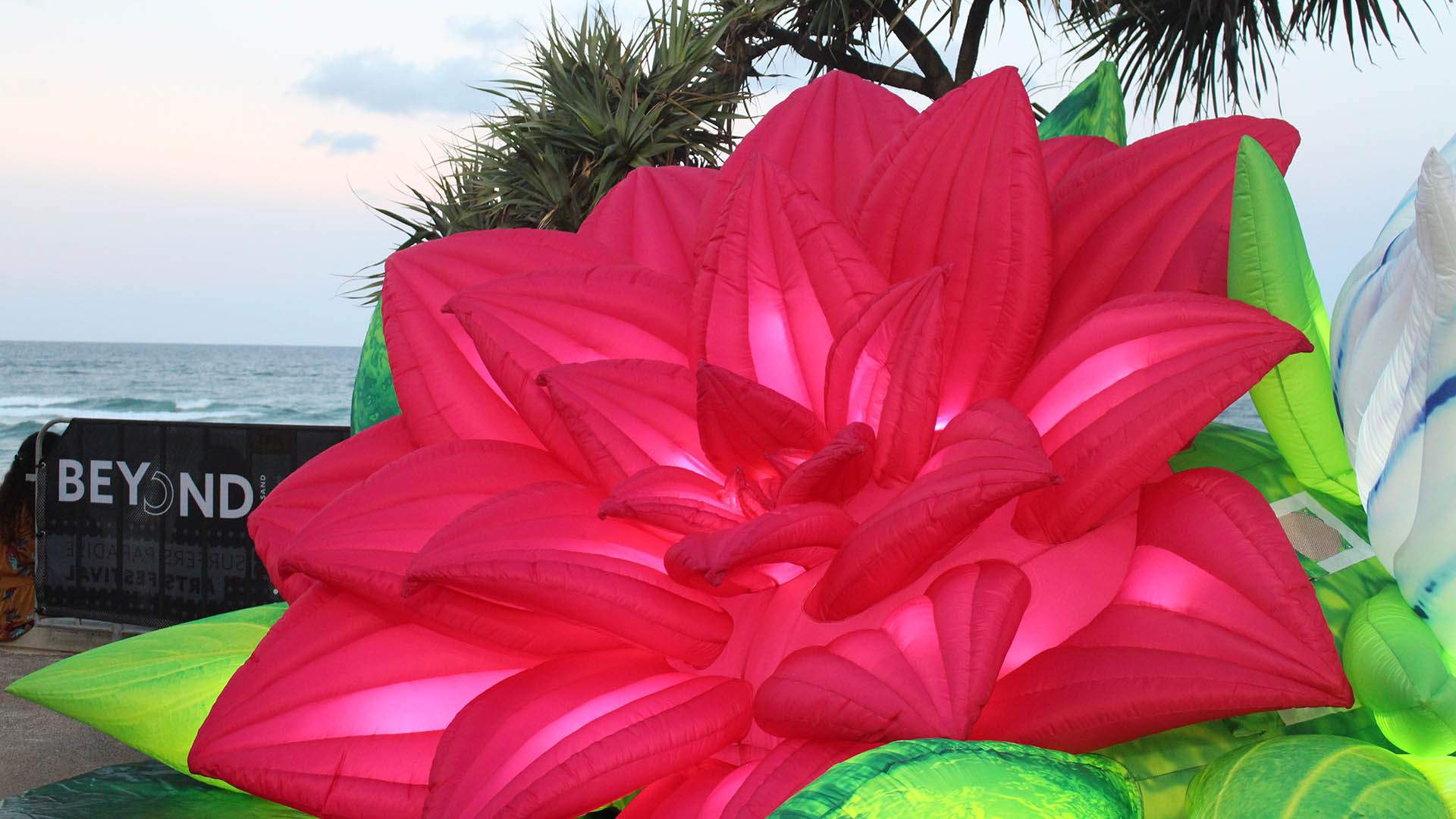 Food & Drink

0/41 Centre Arcade, 3131 Surfers Paradise Boulevard, Surfers Paradise
Travel & Leisure

Friday, September 17 - Sunday, October 31

Victoria Park Putt Putt