BITE Markets 2020
A sprawling weekend foodie market in Brisbane's north.
Wandering around a market while the sun shines is all well and good, but there's something extra appealing about the nighttime variety. Happening every Friday and Saturday night in Brisbane's north, BITE Markets fits the bill — and serves up plenty of food, because that's what every night market attendee really wants.
Created by caterer Tom Burke, the twice-weekly setup boasts more than 40 'flavour makers' on its lineup, all trying to keep your hunger in check. Fancy German street food? Sweet treats in the form of brownies, doughnuts, churros and poffertjes? Dumplings, momo, gozleme, paella and Japanese eats? They're all on the menu, with the likes of Mitte Berlin Street Food, Don Quijote Paella and Tapas, Tibetan Momo Café, Donut Kitchen, Mister Churros, Mr Bunz, Zoe's Brownies and Mocktail Madness coming to North Harbour to sling their wares. And, no one dish costs more than $15.
A shipping container setup like Hamilton's Eat Street — complete with landscaping and a dining precinct — BITE Markets showcases local talents, so prepare to feast on meals whipped up by the best producers, food creators and artisans in the area.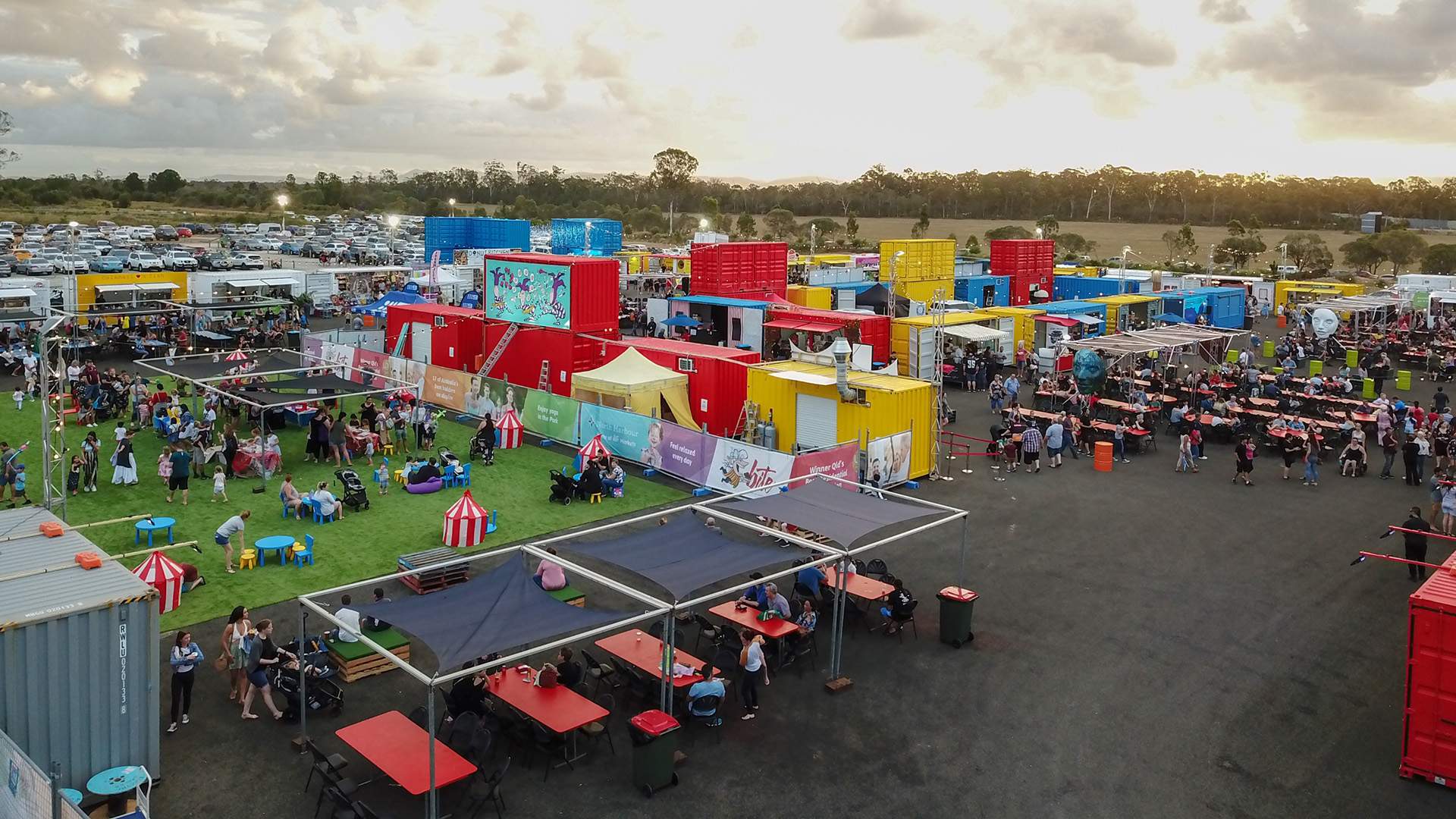 Running from 4–10pm each Friday and Saturday, the huge foodie gathering calls a patch of Nolan Drive in Morayfield home. Entry costs $3 for adults — and for those driving north, there's more than 600 car parks onsite.
Food & Drink

Monday, July 13 - Monday, July 13

Various Brisbane venues

Food & Drink

Friday, February 14 - Friday, February 14

The Mix Bar
Tap and select
Add to Home Screen
to access Concrete Playground easily next time.
x