TRAVEL & LEISURE
BITE Markets Halloween Spooktacular
Trick-or-treat your way around at this sprawling weekend foodie market in Brisbane's north.
Wandering around a market while the sun shines is all well and good, but there's something extra appealing about the nighttime variety. Happening every Friday and Saturday night in Brisbane's north BITE Markets fits the bill. And, it serves up plenty of food, because that's what every night market attendee really wants.
A trip to Nolan Drive in Morayfield comes with a little something extra on Saturday, October 30, however — because that's when the BITE Markets Halloween Spooktacular is adding some scares to the place. This is a family-friendly affair with scavenger hunts and a monster mash disco, but if you were thinking about hitting up a market anyway and you love Halloween, consider it a two-for-one kind of event.
Expect the usual array of food, and likely some Halloween-themed treats. Opting for the sweets lineup — cakes, doughnuts, churros and poffertjes and the like — will get your tastebuds in the right mood anyway.
A shipping container setup like Hamilton's Eat Street — complete with landscaping and a dining precinct — BITE Markets showcases local talents, so prepare to feast on meals whipped up by the best producers, food creators and artisans in the area, too.
Entry costs $3 for adults — and for those driving north, there's more than 600 car parks onsite.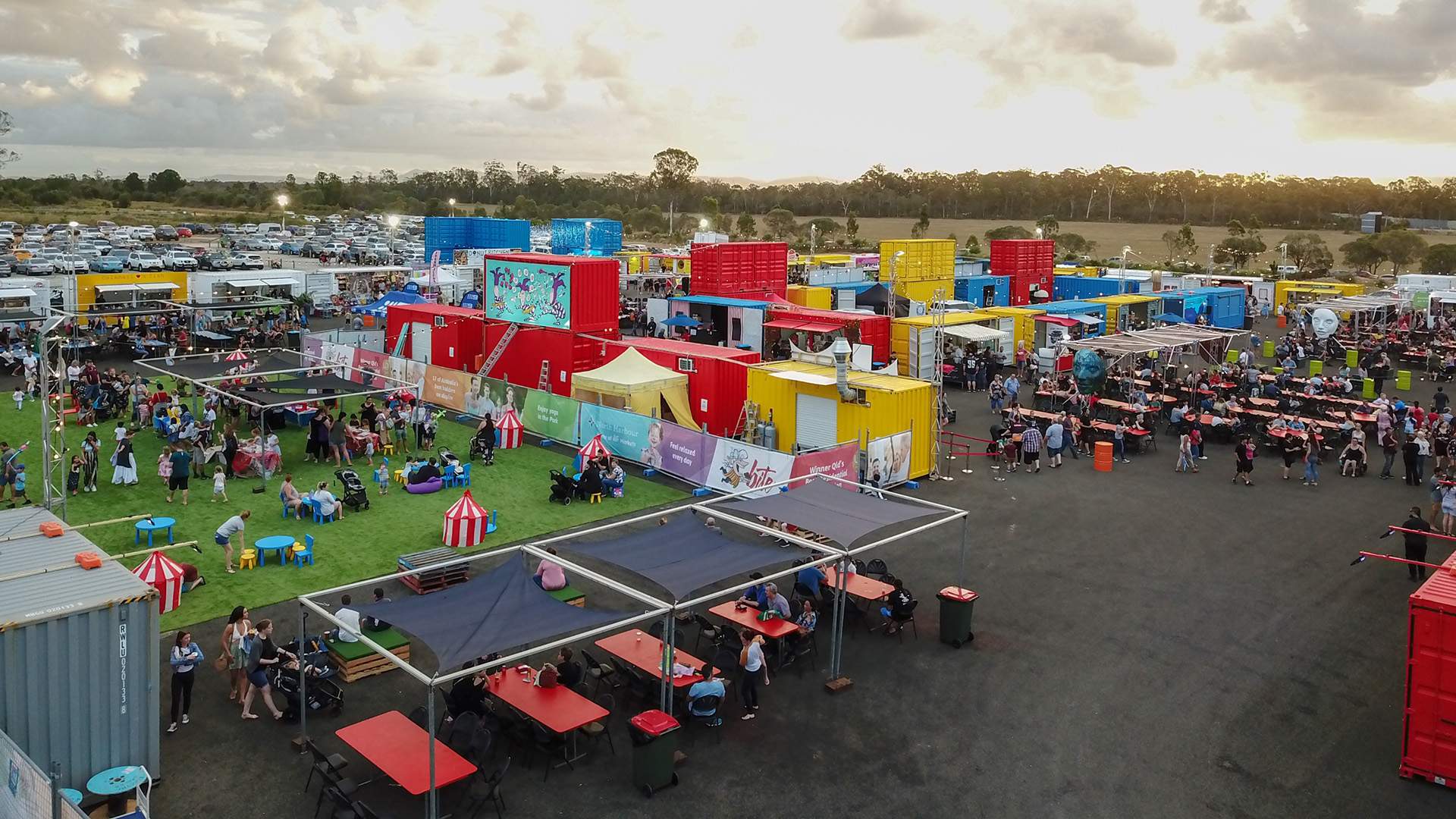 Food & Drink

Thursday, November 18 - Thursday, November 18

Various Brisbane venues

Food & Drink

Thursday, November 11 - Monday, February 28

Regatta Hotel

Food & Drink

Sunday, November 28 - Sunday, November 28

Regatta Hotel

Travel & Leisure

Wednesday, December 1 - Thursday, December 23

Roma Street Parklands