This autumn, the Regatta is giving its courtyard a temporary makeover. The theme: bohemian. That means soft textiles aplenty, oh-so-many patterns, rustic-hued plants almost as far as the eye can see and a relaxed atmosphere. Who said feeling chill was just for summer?
Running through until the end of May, this pop-up also serves up food to match. Tuck into seven types of pizza, including a garlic prawn number, plus another with assorted mushrooms and truffle pesto — or, opt for a salumi share plate with your mates. Baked haloumi and brisket loaded fries are also on the menu, as are reuben sliders and smokey beef tacos.
Drinks-wise, expect cocktail specials and red wine sangria, all available during the pop-up's Wednesday–Sunday time slot — starting at 11.30am each day. The hotel's regular beverage lineup is on offer as well, so you won't be going thirsty.
Entry is free, reservations aren't required and the pop-up runs till late.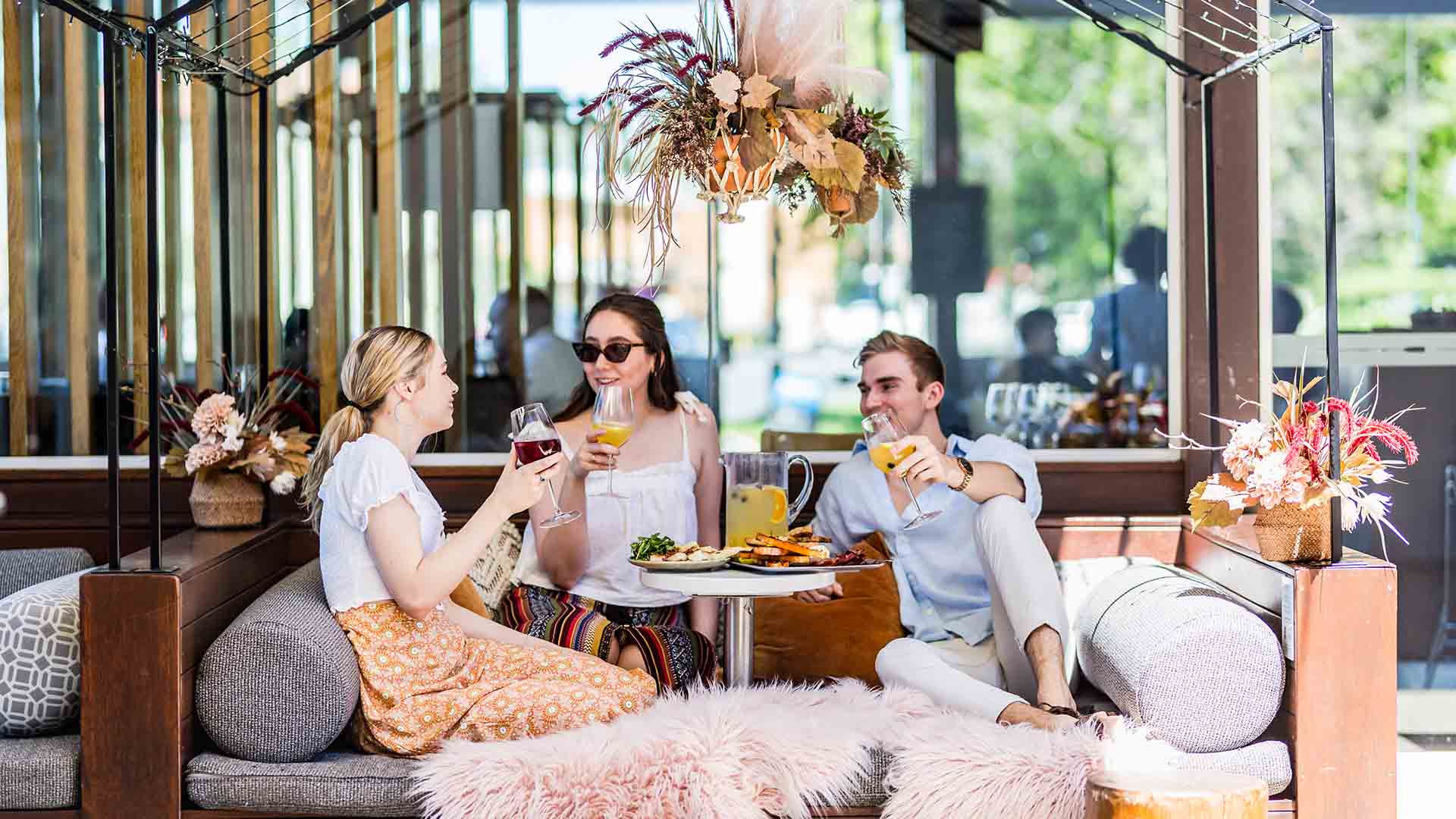 Food & Drink

Wednesday, September 29 - Wednesday, September 29

La Costa Restaurant & Bar

Food & Drink

Sunday, October 17 - Sunday, October 17

UPSTAIRS at Toombul

Food & Drink

Monday, October 25 - Monday, October 25

Salt Meats Cheese Gasworks

Food & Drink

Thursday, October 21 - Sunday, October 24

BrewDog DogTap Brisbane

Food & Drink

Saturday, November 6 - Saturday, November 6

Archive Beer Boutique
Travel & Leisure

Tuesday, October 31 - Tuesday, October 31

The Colossus Reception Lounge

Food & Drink

Sunday, September 26 - Sunday, October 31

Fish Lane