Botanica: Contemporary Art Outside 2022
This dazzling after-dark festival turns Brisbane's City Botanic Gardens into a luminous outdoor art gallery.
Think bright sights in Brisbane, and Riverfire probably springs to mind. Or, if you're fond of all things festive, any one of the city's Christmas displays might, too. But the Brisbane City Botanic Gardens plays host to another must-see luminous attraction each year: Botanica: Contemporary Art Outside, which turns the riverside CBD spot into a dazzling outdoor art gallery — after dark as well.
The 2022 event is all locked in, so mark Friday, May 20–Sunday, May 29 in your diary. For ten days, from 5–10pm daily, the gardens will come alive with artworks, installations and projections, with nine pieces set to liven up the already-scenic inner-city spot.
On the artist lineup: Leila Honari, Julie Monro-Allison, Tim Gruchy and more. And if previous years' pieces are anything to go by, expect everything from the gardens' plant life to its furniture and buildings to get quite the vibrant makeover.
All those shimmering sights will be paired with twilight walks, interactive workshops and talks, as well as a discovery trail for children. You'll be able to watch artworks created live, too — and contribute to them — and also hit up food trucks and an outdoor bar from Friday–Sunday.
Of course, the Brisbane City Botanic Gardens has always been more than just that patch of grass and trees at the edge of the CBD thanks to its gorgeous greenery, ponds filled with cute turtles, free exercise classes and more — but it's never more alluring than during this fest.
And if you missed the first three events in 2018, 2019 and 2021 — or if you went along and loved it — 2022's event promises a whole heap of new garden wonders. Either way, prepare to roam through the centre of Brisbane and see its natural splendour in a whole new way.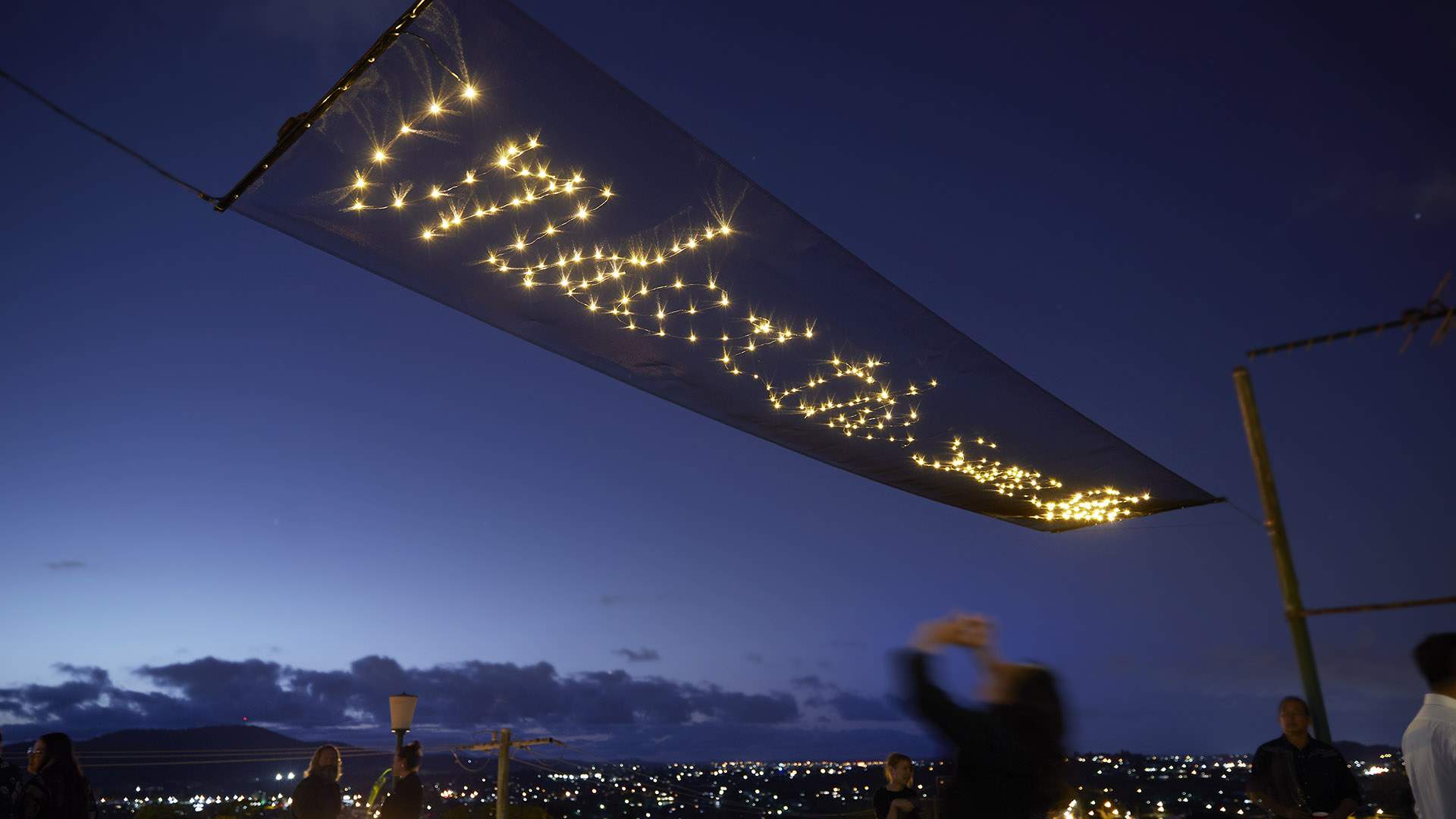 Top image: 'Museum of our lost world' (2021) by Simone Eisler.
Travel & Leisure

Monday, January 10 - Tuesday, December 27

Brisbane City Botanic Gardens