Bottomless Mezze
Tuck into a two-hour spread of hummus, tzatziki, flatbread, haloumi fries and lamb kofta skewers all through summer.
To make your summer feel like a holiday even if you aren't actually leaving the city, Friday's has given its outdoor area a getaway-inspired temporary makeover. Like a number of other Australian Venue Co spots around town, it's taking cues from far-flung destinations and flowers alike. The theme here: Greece.
The aim is to whisk you off to Santorini, even if only mentally — and, five days a week the riverside spot is also serving up a bottomless snacks deal to match. If tucking into bottomless mezze doesn't make your tastebuds think they're in the Mediterranean, nothing will.
On the menu: a spread of hummus, tzatziki and flatbread, as well as haloumi fries and lamb kofta skewers. It's on offer all day from Sunday–Thursday for $25 per person, or you can add a cocktail jug and pay $40 per person.
You'll have two hours to dig into the food — so yes, that's your next long lunch or post-work drinks sorted.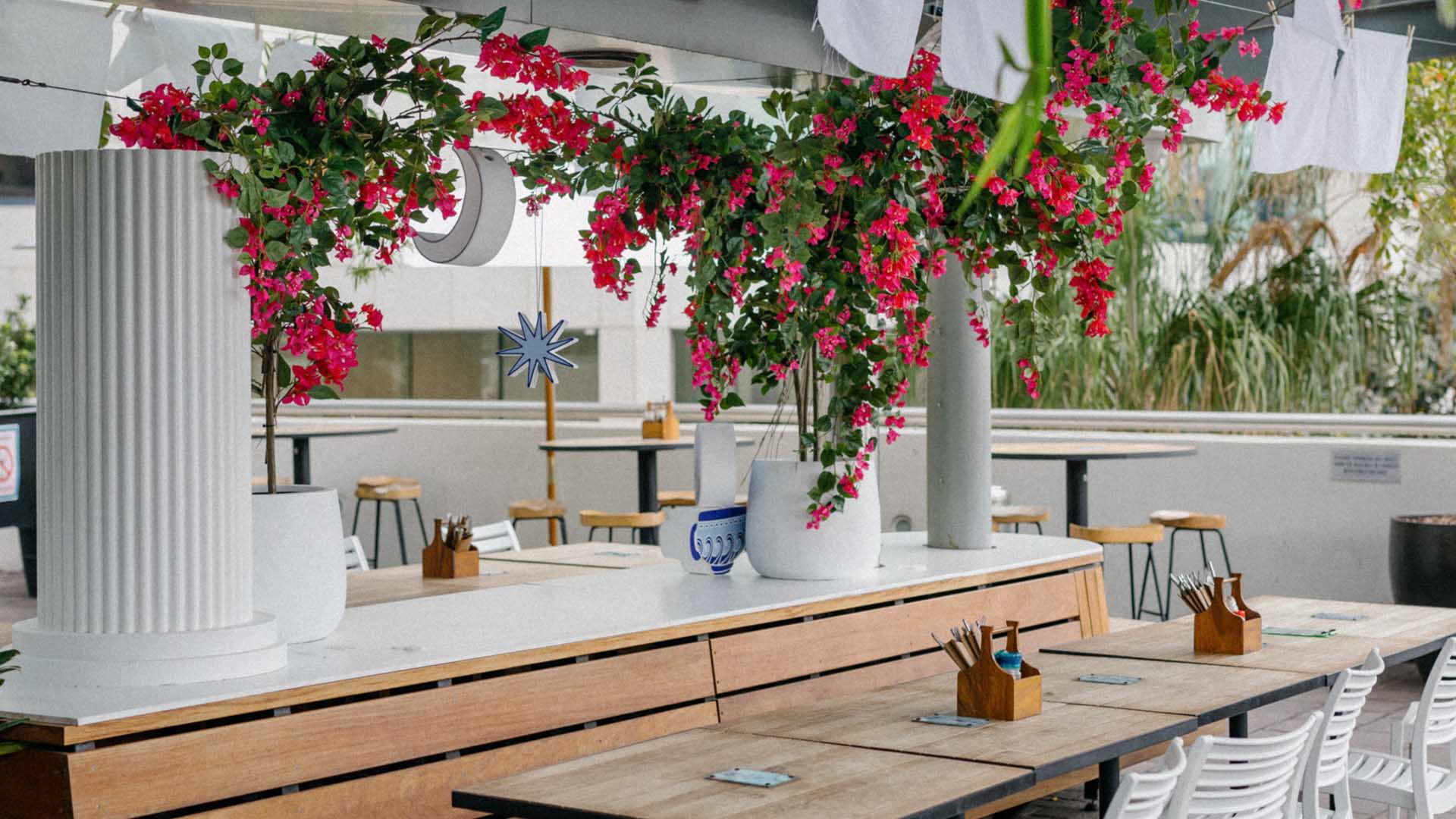 Images: Markus Ravik.