ARTS & ENTERTAINMENT
Boy Swallows Universe — Queensland Theatre
After being postponed from 2020, the award-winning Aussie novel will hit the Brisbane stage this year.
Set in the backstreets of suburban Brisbane, Trent Dalton's award-winning 2018 novel Boy Swallows Universe is destined to become an Aussie classic. It follows a young boy, his prophetic brother and his jailbreaking best friend as they navigate the heroin-filled underworld of 80s Queensland. And it's about to come to life on the stage.
Between Monday, August 30–Saturday, September 18 this year, the stage version of the novel will world premiere in Brisbane. Originally slated to debut in 2020 before the pandemic postponed much of the year's events, it'll now arrive this year instead. It's a co-production between Queensland Theatre and Brisbane Festival, with the former's ex-Artistic Director Sam Strong directing the adaptation, which is written by playwright Tim McGarry.
When it was first announced, Brisbane-born author Dalton said in a statement it was only fitting that the stage show should premiere in his hometown. "It was the people of Brisbane who took that wild, strange book and ran with it first and that book belongs to them now and this production will belong to them, too."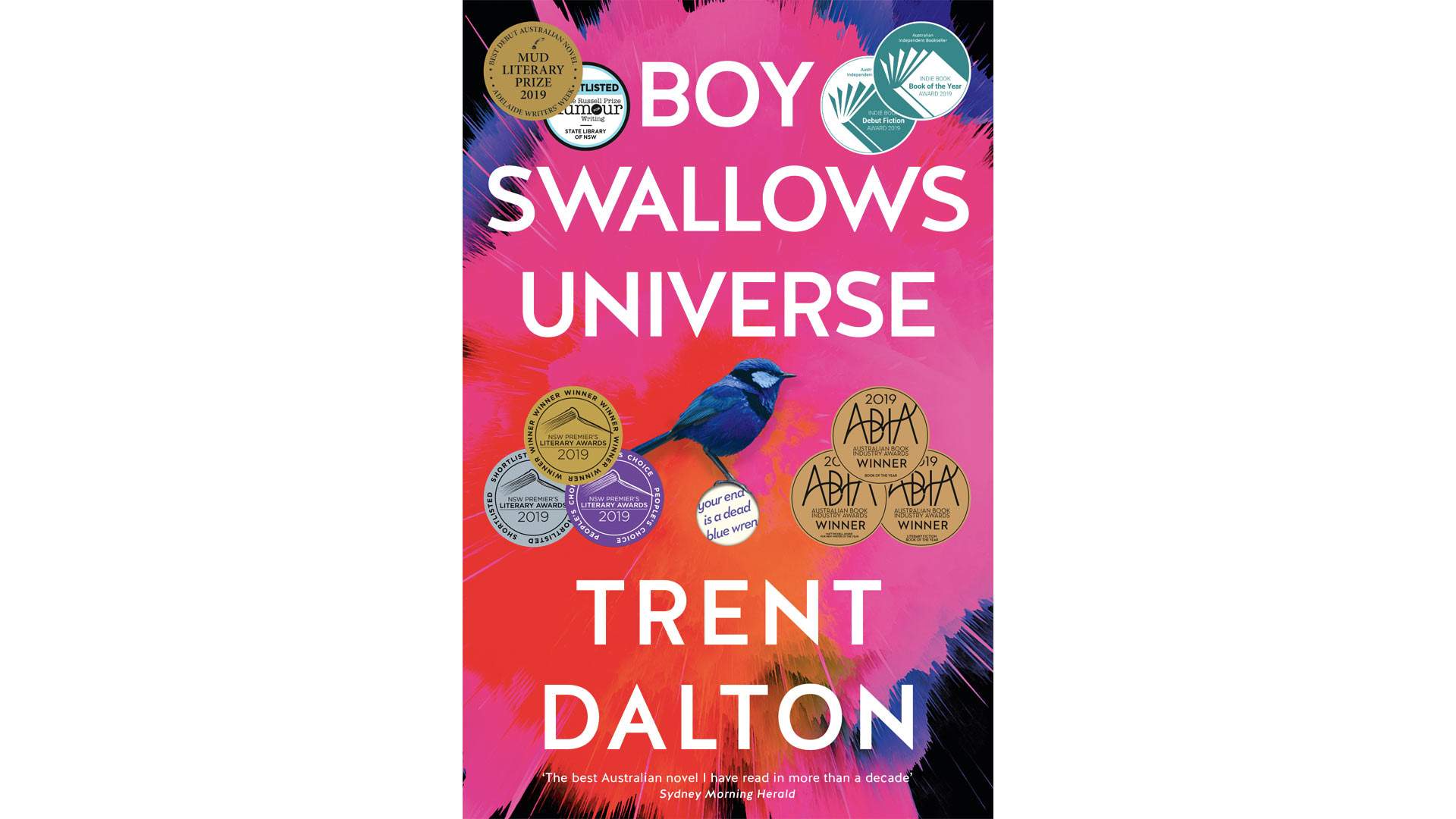 Boy Swallows Universe has snagged a slew of local awards, including Book of the Year, Literary Book of the Year and Audio Book of the Year at the 2019 Australian Book Industry Awards. The novel, which has sold 160,000 copies in Australia alone, was also been longlisted for Australia's most prestigious literature prize, the Miles Franklin Award in 2019.
Fans of the novel will be excited to hear that it won't stop at the stage, either — Boy Swallows Universe is also destined for the small screen. Harper Collins had sold the television rights to the novel, with Australian actor and director Joel Edgerton (who recently wrote, directed and produced Boy Erased) set to produce the show alongside Dalton as executive producer.
At present, tickets for Queensland Theatre's production of Boy Swallows Universe are available as part of the company's season tickets — head to its website for further details. But, they'll go on sale to the general public at 9am on Tuesday, April 27. You can join the online waitlist now, however.
Food & Drink

Saturday, May 8 - Saturday, May 8

Archie Brothers Cirque Electriq Toombul

Food & Drink

Saturday, May 22 - Sunday, May 23

The Greek Club and online