FOOD & DRINK
Brisbane Ice Cream Festival 2021
Returning for another year of frozen dairy goodness.
UPDATE, April 9, 2021: Brisbane Ice Cream Festival will now take place across Saturday, April 17–Sunday, April 18, after being postponed from its original  dates (Saturday, March 20 and Sunday, March 21) due to wet weather. New registrations will also be available from 9am on Wednesday, April 14.

In 2017, Brisbane screamed for ice cream. In 2018 and 2019, we all screamed again. After going quiet in 2020 for obvious reasons, the frozen dessert-induced exclamations are set to continue in 2021, with the Brisbane Ice Cream Festival returning for a huge fourth event.
Perhaps this sweet treat-loving city's most popular occasion  — although tickets are free, it regularly books out within minutes — BICF is back with even more opportunities to gorge on your favourite frosty food. This year, the fest will run across two days from Saturday, April 17–Sunday, April 18, and will include an evening session as well.
Two-hour time slots take place from 11am–1pm, 1–3pm, 3–5pm and 5–7pm on Saturday and from 11am–1pm, 1–3pm, 3–5pm Sunday. If you're keen to drop by — and pay for whatever tickles your tastebuds' fancy as you go — then a world of ice cream delights await. Think the titular treat, gelato and every other kind of icy, creamy confection, with dairy-free, gluten-free, nut-free and vegan dietary requirements all catered for. While the complete lineup of stores and stalls hasn't been revealed, previous years have seen everyone from Gelato Messina to La Macelleria take part. And the full menu hasn't been revealed either, but you can expect classic scoops, ice cream rolls and spiders to feature.
The fest will also include live tunes, a pop-up bar and themed spaces to take some snaps while you're devouring all those dessert dishes.
The last remaining free tickets will be released at 9am on Wednesday, April 14 — and getting in quickly is recommended, as they'll likely disappear faster than an ice cream melting in the Brisbane sun.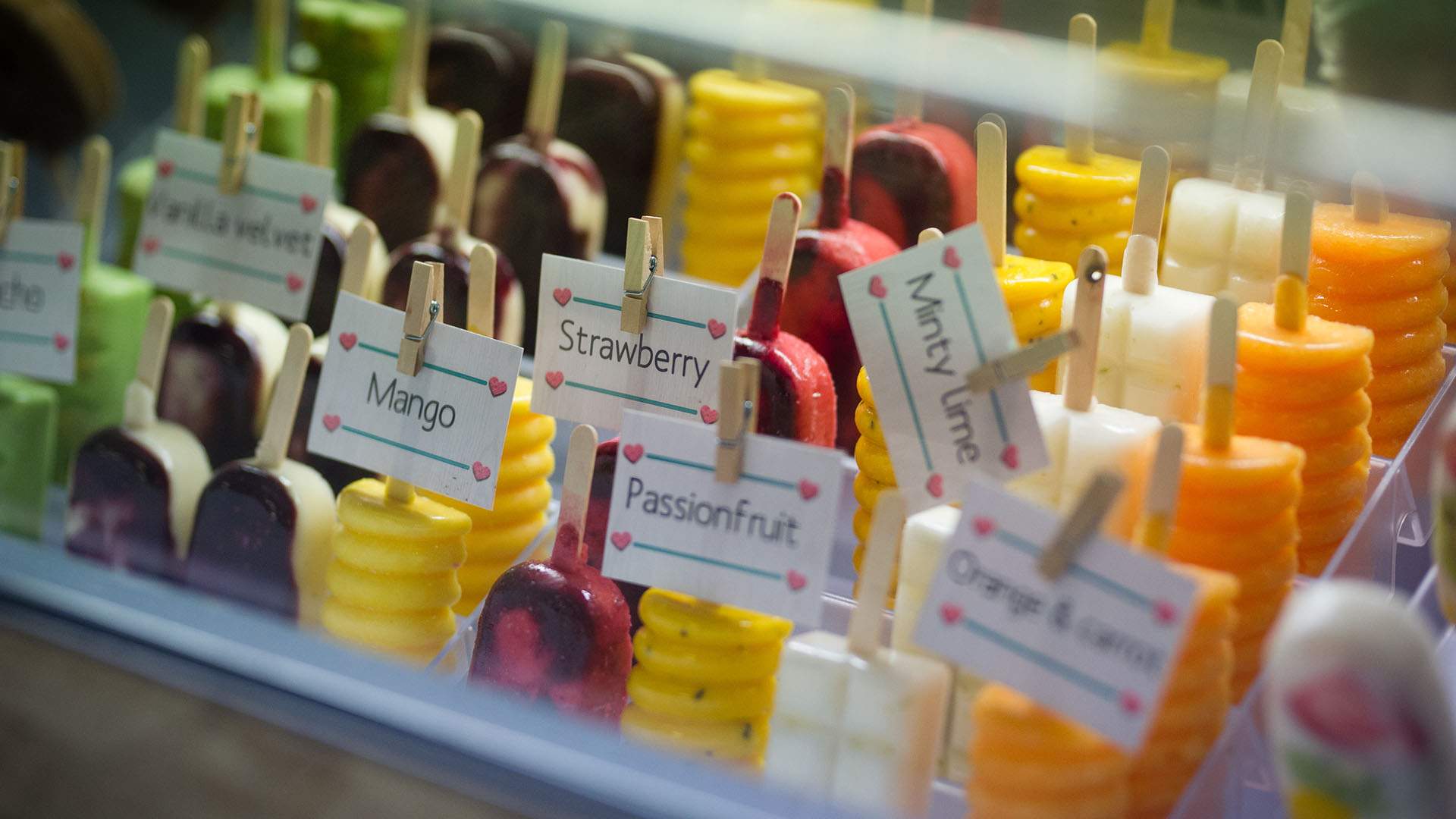 Updated April 9.
Food & Drink

Wednesday, September 29 - Wednesday, September 29

La Costa Restaurant & Bar

Food & Drink

Sunday, October 17 - Sunday, October 17

UPSTAIRS at Toombul

Food & Drink

Friday, October 8 - Friday, December 31

W Brisbane

Food & Drink

Monday, October 25 - Monday, October 25

Salt Meats Cheese Gasworks

Food & Drink

Monday, October 18 - Monday, October 18

Harris Farm Markets West End
Food & Drink

Monday, October 18 - Monday, October 18

Harris Farm Markets West End

Food & Drink

Sunday, September 26 - Sunday, October 31

Fish Lane

Food & Drink

Monday, August 19 - Monday, August 19

Junk South Bank

Food & Drink

Friday, October 8 - Friday, December 31

W Brisbane