Brisbane's Art Boat 2022
Wander through eye-catching art while cruising down the Brisbane river.
Brisbane is a river city, and there are plenty of things that you can do while you're on, near or around the Brown Snake that winds through the centre of town. But Brisbane's Art Boat, which returns for a second year in 2022 as part of Brisbane Festival, just might be the brightest option — because it'll have you moseying along the waterway while checking out dazzling installations.
Unsurprisingly, this cruising art party proved a hit in 2021, which is why it is back again this year. Once more, it'll set sail from Northshore Brisbane, doing a 105-minute loop — although some sessions will hit the water from South Bank instead, and run for 90 minutes, while 135-minute Northshore-to-South Bank routes are also available on some dates.
Whichever one you pick, Australian visual artist Lindy Lee will be doing the honours in supplying the art part of Brisbane's Art Boat, decking out the floating venue as part of a festival-first collaboration. Get ready to be surrounded by celestial floating art thanks to installation The Spheres, which takes inspiration from Ancient Greek philosopher and mathematician Pythagoras.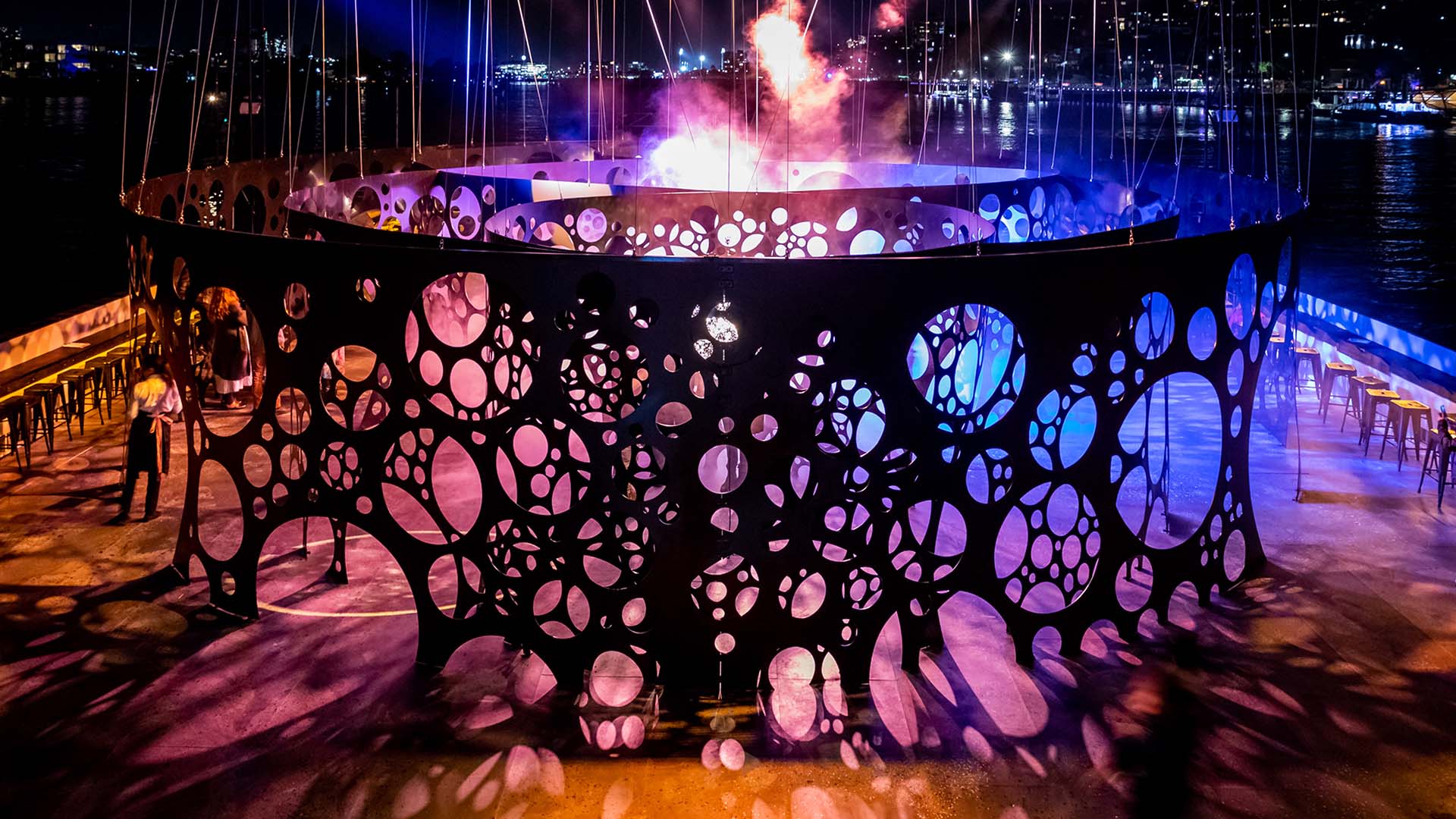 While it'll be cruising along all across the fest, Brisbane's Art Boat will host a midnight voyage on Saturday, September 10 so that patrons can peer up at that evening's full moon — perhaps after you've hit up the Museum of the Moon at West End's West Village?
Also on the bill: dawn cruises, a mindfulness program and open docked sessions on Tuesday evenings (where you can hop onboard and see The Spheres without sailing away).
Plus, Northshore's Brisbane Festival hub will host performances, a pop-up riverside bar and plenty to eat, so you can extend the fun before and after your boat jaunt.