Burrata Night
Tuck into a five-course burrata dinner for $79.
As dairy fiends already well and truly know, adding burrata to any meal automatically takes it up several notches. Add the delicious blend of mozzarella and cream to every dish as part of a five-course dinner and, well, you've got yourself quite the cheesy, indulgent and delicious feast going on.
That's what's happening at Burrata Night. Nope, that name doesn't disappoint. Salt Meats Cheese's Gasworks store is whipping up a heap of burrata-topped options on Tuesday, September 29, then letting you eat your way through them.
There'll actually be seven different dishes, including truffle and porcini gnocchetti with warm burrata; burrata that's crumbed with panko and herbs, then fried; and burrata that's been hand-stuffed with pesto, then placed on top of a margherita pizza. Or, you can try some arrabbiata spicy spaghetti topped with burrata, opt for cured bresaola and burrata with rocket, or go for the pumpkin sauce-filled burrata served on a blue cheese and mozzarella base pizza. Naked burrata with your choice of filling —truffle mushroom, pumpkin, basil pesto or chilli sauce — is also available.
The five-dish dinner will set you back $79, and you can choose which five of the above choices you'd prefer. Or, you can take the plate-by-plate approach and order single serves for $19 a pop.
It all kicks off at 5pm, and booking in advance for this one-night-only affair is essential.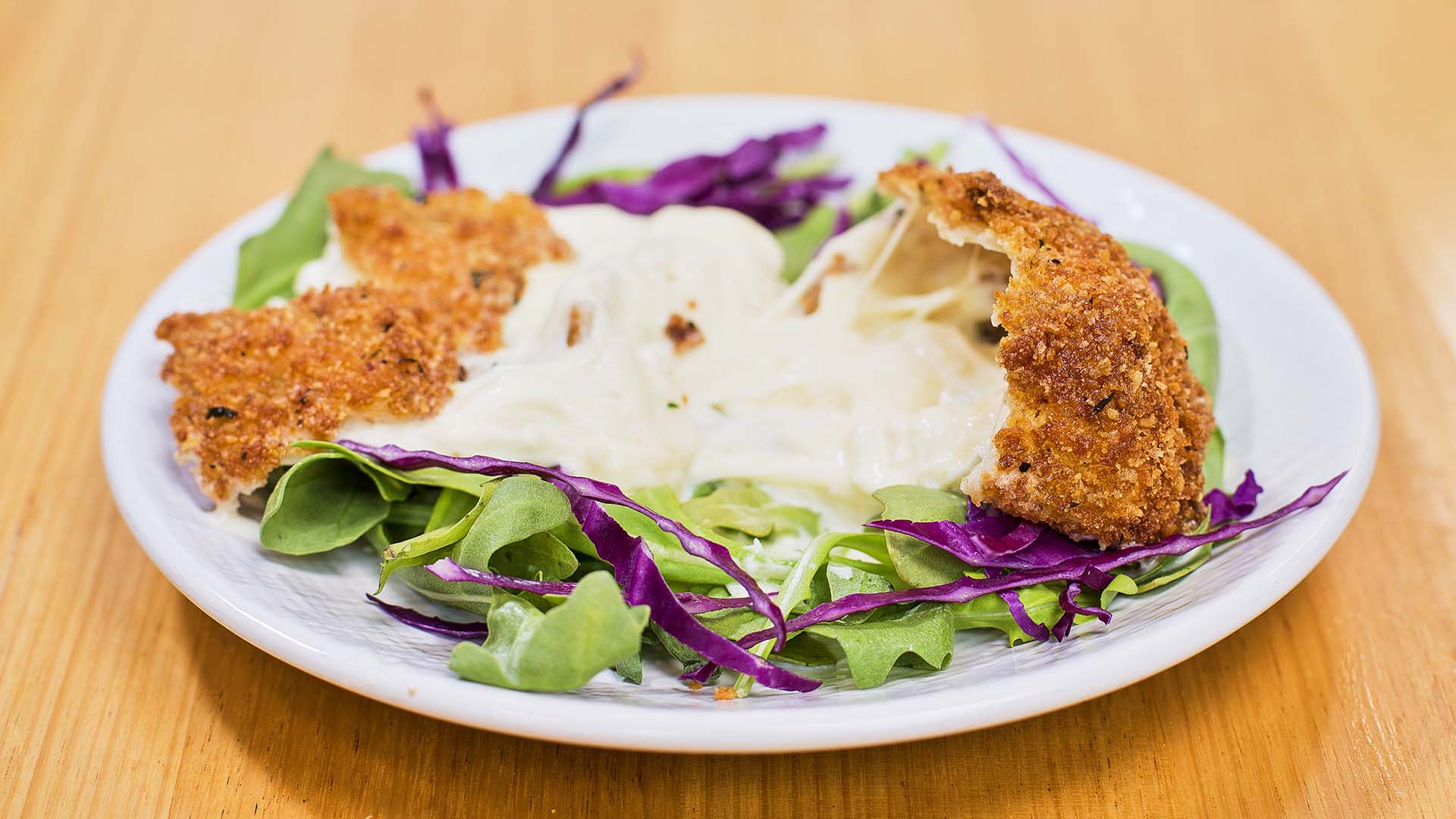 Burrata Night takes place at Salt Meats Cheese Gasworks in Newstead on Tuesday, September 29.
Searching data...
Sorry, no results in this area
Food & Drink

Wednesday, October 14 - Sunday, November 29

Riverbar & Kitchen

Design & Style

Friday, November 27 - Sunday, November 29

The Old Museum

Food & Drink

Saturday, November 7 - Sunday, November 8

South Bank Parklands

Food & Drink

Saturday, April 17 - Saturday, April 17

Brisbane Convention and Exhibition Centre

Food & Drink

Sunday, October 25 - Sunday, October 25

Corner Boundary and Russell Streets

Food & Drink

Monday, September 21 - Monday, November 30

Online
Food & Drink

Wednesday, October 14 - Sunday, November 29

Riverbar & Kitchen