CarselDINE Twilight Markets
This northside market is celebrating winter with handmade goods and plenty to eat over 200-plus stalls.
This winter, Carseldine's markets aren't celebrating Christmas in July — but they are still celebrating. And, they're popping up later in the day, too. There mightn't be an overt emphasis on festive cheer at this stint of browsing, buying and eating, but you'll still be feeling merry when the weekly northside market makes a one-off move to twilight from 4–9pm on Saturday, July 23.
Dubbed CarselDINE Twilight Markets, this event is putting food firmly in the spotlight, with more than 40 culinary stalls and trucks serving up their best.
Shopping is still on the agenda, of course — and, if you want to go home with all your present-buying taken care of well in advance of Christmas, that's an option.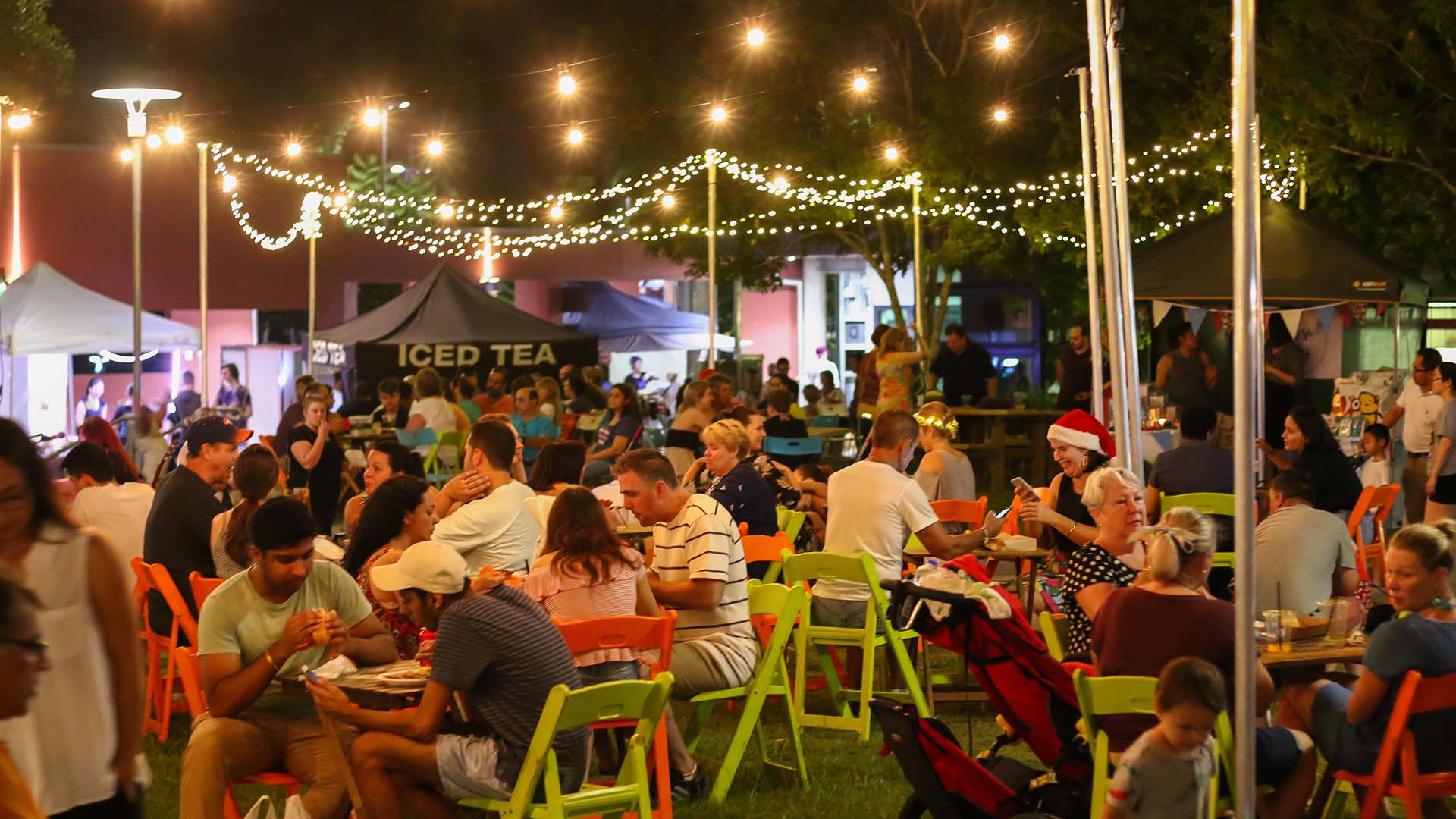 There'll be a sizeable array of handmade wares to peruse, including Carseldine's usual array of vendors. In total, there'll be more than 200 stalls to check out.
Entry costs $2, and you'll also score a soundtrack to your eating, drinking and shopping thanks to two stages filled with live music.