Chiharu Shiota Up Late
GOMA is throwing after-hours art parties in its huge labyrinth of black and red string — complete with live tunes and drinks.
Another massive and dazzling Gallery of Modern Art exhibition, another huge reason to stop by. Whatever graces the South Brisbane site's walls and halls, it's always worth a visit. Labyrinths of red and black thread are definitely worth seeing and wandering through — which is currently on offer  at Chiharu Shiota: The Soul Trembles until Monday, October 3.
Displaying in Brisbane after premiering in Tokyo, The Soul Trembles is an otherworldly dream, and checking it out at any time of day is a must. But GOMA also loves pairing its major exhibitions with late-night parties, making Chiharu Shiota Up Late the hottest ticket in town on Friday, August 26 and Saturday, August 27.
Get ready to spend two wintry nights seeing breathtaking installations, drinking, tapping your toes to DJs and listening to live music. The events kick off at 6pm both nights, and a ticket gets you access to Shiota's 100-plus works — room-sized mazes of yarn, tiny miniatures, video pieces, photography and everything in-between all included — as well as tunes.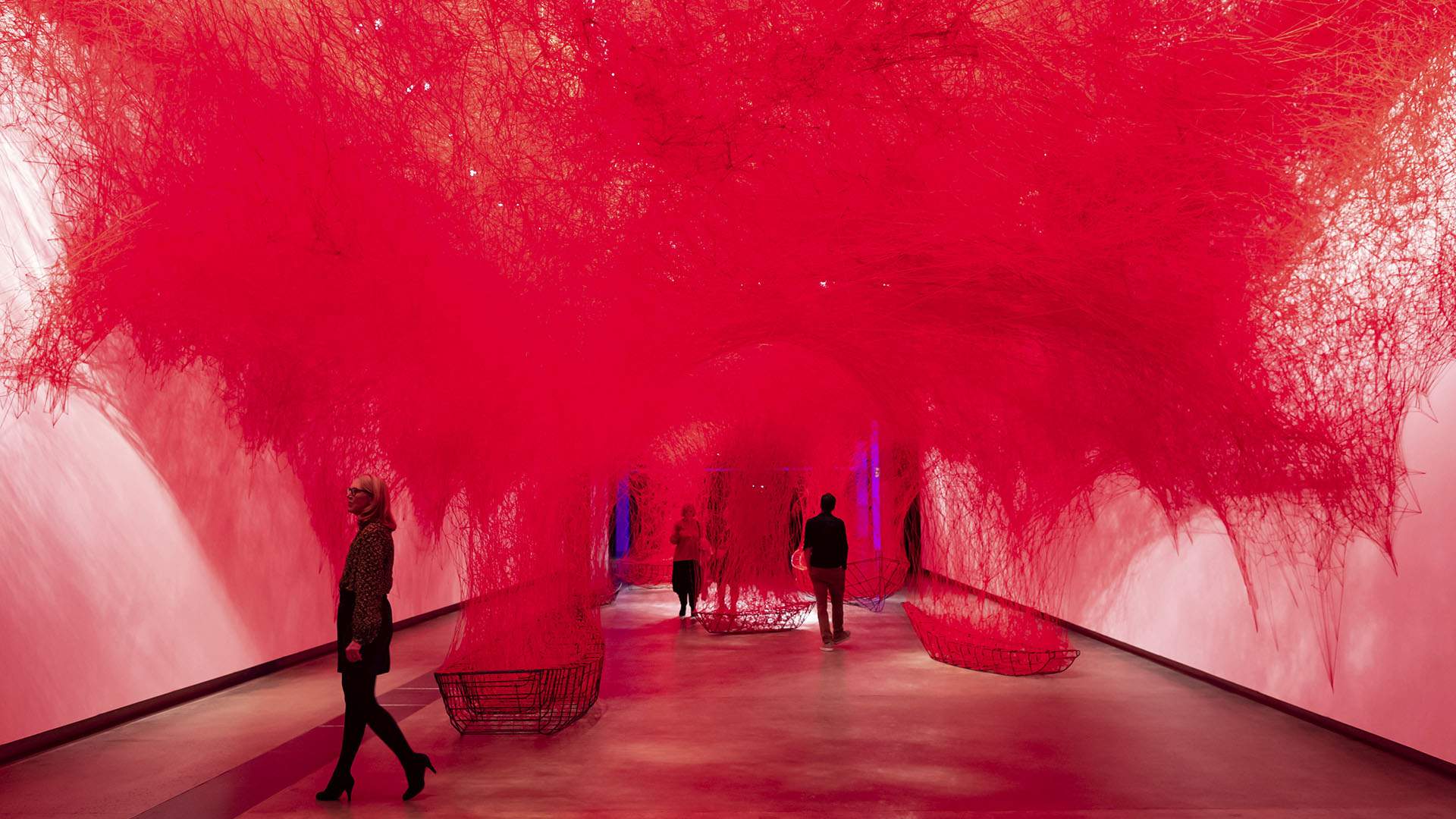 There'll four spots to grab a bite and drink around the place, so a tipple won't be hard to find. On Friday evening, you'll also be able to listen to music by Harvey Sutherland, CLOE TERARE, DJ Red Belly and an additional act that's still be announced. Or, if Saturday better suits your diary, Jen Cloher, flowerkid, Beckah Amani and DJ Scalymoth will be doing the honours.
Tickets cost $42 per night, with drop-in tea sessions also included. Plus, guitarist Joel Woods and pianist Thien Pham will bust out tracks from Mimi Duo's album Falling Like Tears while surrounded by Shiota's red and woolly hallway installation Uncertain Journey.
As for the other tunes, they'll take place on the outdoor Maiwar Green stage under a marquee — because The Soul Trembles really has spun its webs all through GOMA's ground level.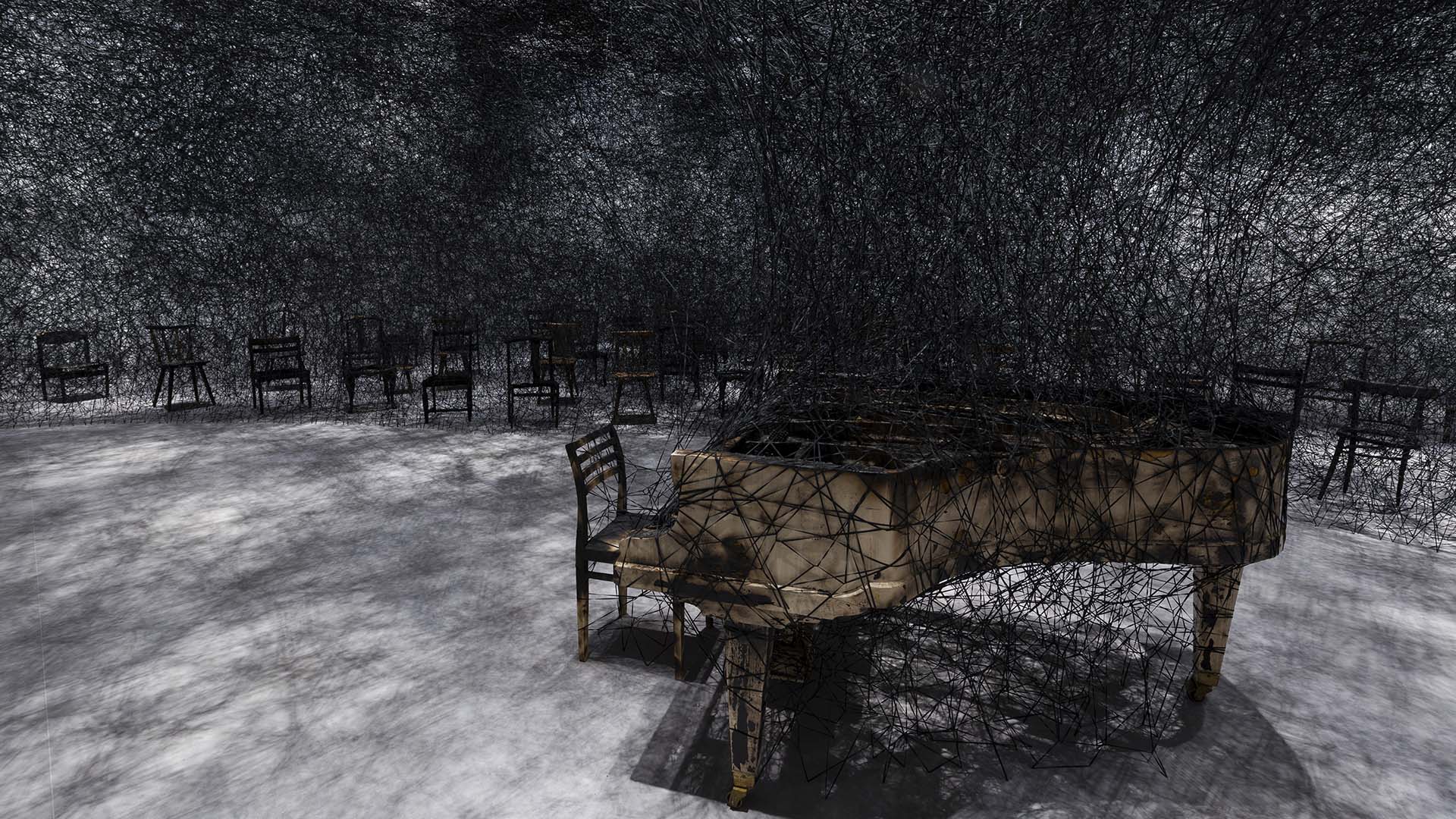 Images: Images: installation views: Chiharu Shiota: The Soul Trembles, Gallery of Modern Art, Brisbane, 2022 © Chiharu Shiota. Photography: Natasha Harth / Chloë Callistemon, QAGOMA.