City in the Sun
Museum of Brisbane's latest free exhibition embraces Brissie's subtropical reputation and vibe.
Brisbane isn't like any other Australian capital city. It's far more laidback than Sydney and Melbourne, and considerably more humid than Adelaide and Perth. It doesn't have its own beach — no, South Bank doesn't really count — but it does overflow with subtropical vibes. So, at its latest free exhibition, Museum of Brisbane is giving everything that makes this sun-dappled town what it is a big, warm hug. It also ponders whether the city's image accurately reflects Brissie circa 2021.
Displaying between Saturday, June 19–Monday, April 18, City in the Sun covers everything from frangipanis and jacarandas to pineapples, all via works from artists such as Kinly Grey, Christopher Bassi, Laura Patterson, Rachael Sarra, Sam Tupou, Sebastian Moody, Holly Anderson and Rachel Burke. Also gracing the inner-city museum's walls and halls: Gerwyn Davies, Michael Zavros, Tracey Moffatt, Scott Redford and Olive Ashworth. Their pieces feature plenty of colour, but also toy with and interrogate Brissie's identity.
Across 30 artworks — complete with eight significant commissions — highlights include Moody's large-scale light work Sunshine Psychology, Moffat's First Jobs photographs of Brisbane in the 70s and Grey's interactive piece, which draws upon attendees' body heat. Or, get swinging in Burke's backyard installation with its cubby house, flower beds and a tinsel sky.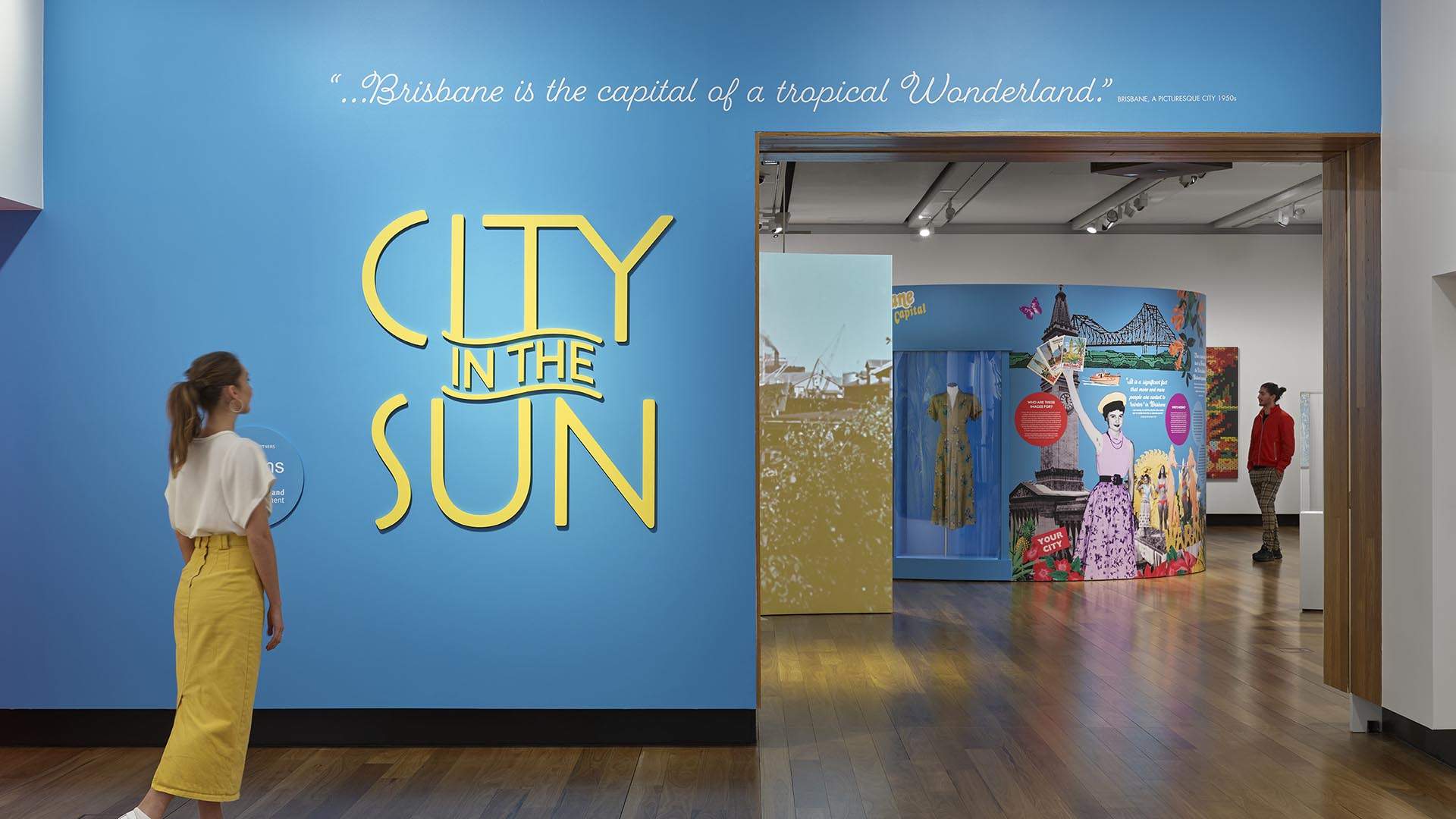 Images: Toby Scott.
Food & Drink

Shingle Inn City Hall, King George Square, Brisbane
Food & Drink

Sunday, May 1 - Tuesday, May 31

Various Brisbane venues

Food & Drink

Sunday, May 1 - Tuesday, May 31

Various Brisbane venues

Food & Drink

Sunday, May 1 - Sunday, May 29

Various Brisbane venues