Dine BNE City 2022
Cheap lunches, ten-course Italian degustations, wine walks and oyster trails — this month-long food program has it all.
If Brisbane sounds a little quieter than normal between Sunday, May 1–Sunday, May 29, you can thank (or blame) Dine BNE City. The noise you won't be hearing? The roar and grumble of hungry stomachs, with this food program serving up everything from cheap lunches and seasonal multi-course menus to wine walks and oyster trails.
The idea behind the new event: to get everyone out and about — and eating and drinking — in this fair city of ours. And, it's a choose-your-own-adventure kind of lineup. You can treat yo'self to a special midday meal (and more than once), or decide that you'd rather hop between bars. It's all up to you, and there are plenty of options to choose from.
From the lunch program within the broader program, you'll only be spending $25–35 for 12-hour pork belly and wine at Patina at Customs House, beer and wings at Winghaus, pasta and vino at Isles Lane, and tapas and a tipple at Rico Bar and Dining — among other specials.
Or, the the after-work selection spans charcuterie and martinis at The Inchcolm, frites and fizz at Walter's Steakhouse and Wine Bar, oysters and champagne at Rothwell's Bar and Grill, and lobster tacos with sparkling at W Brisbane.
Also on the menu: plenty of degustations and banquets, with 13 courses on offer at Harajuku Gyoza, 18 courses at Navala Churrascaria, seven at Sake, five at Jumbo Thai and ten at Olive & Angelo.
And, events-wise, you can also take a cocktail-fuelled walk, hit up a pasta club and go all out at a gin-fuelled dinner.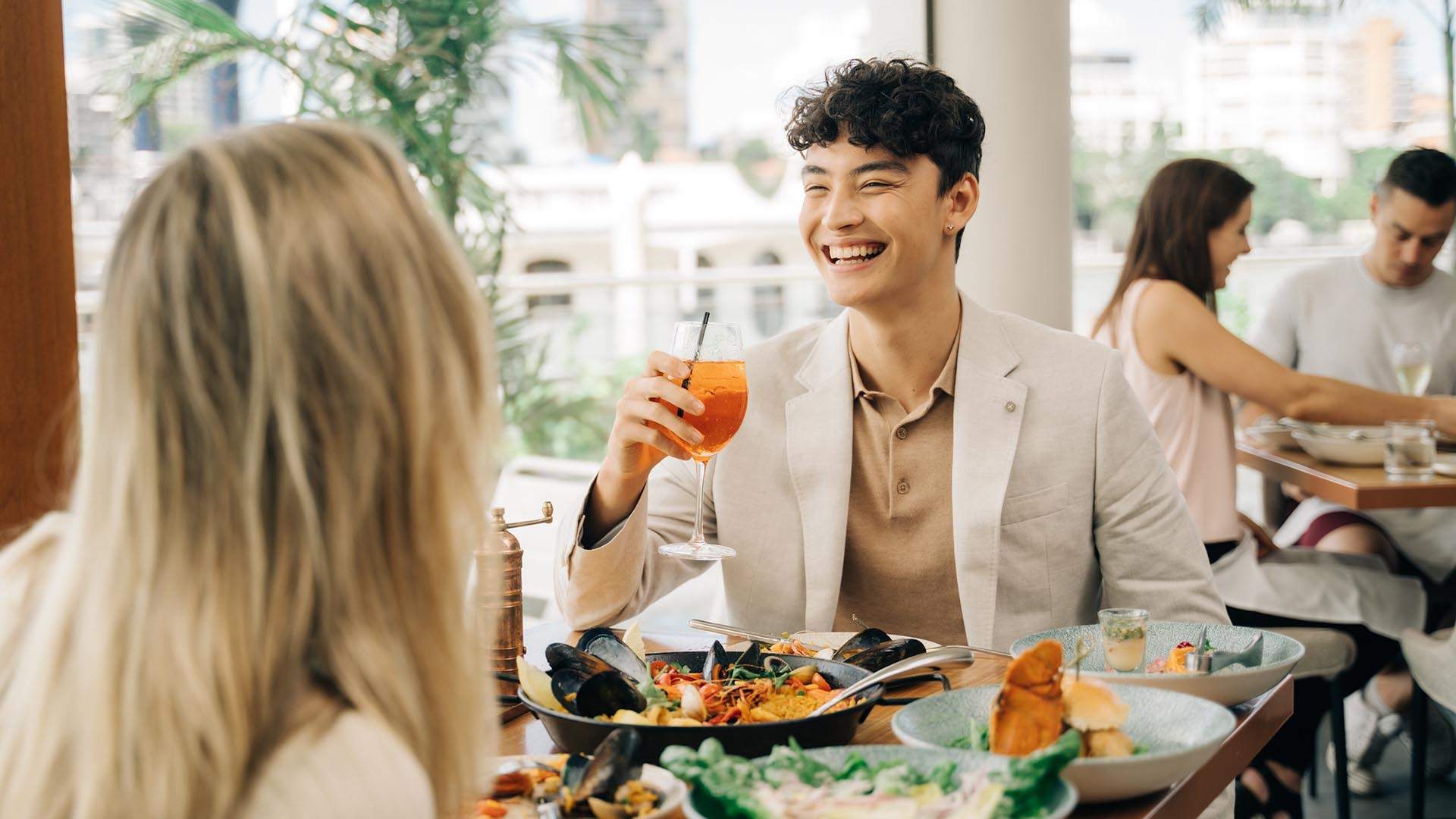 Top image: Naga Thai, Darcy Starr.