Ekka Nostalgia Sundaes
Three South Bank venues are levelling up the classic Ekka strawberry sundae with honeycomb, meringue and a Bertie Beetle.
You're at the Ekka, you've hit the rides, you've seen some animals and you've also popped a ball in a clown's mouth. We all know what comes next: strawberry sundaes and show bags. Here's a life-changing hack: pick up a Bertie Beetle bag given that it's basically compulsory, open it up right there and pop that honeycomb-filled chocolate in your sundae. Yes, you'll thank us.
Fancy that combo without going to the Ekka — and a levelled-up version of the classic strawberry sundae, too? Three South Bank eateries are serving up their own take on the beloved dessert, dubbed Ekka nostalgia sundaes, until Sunday, August 14.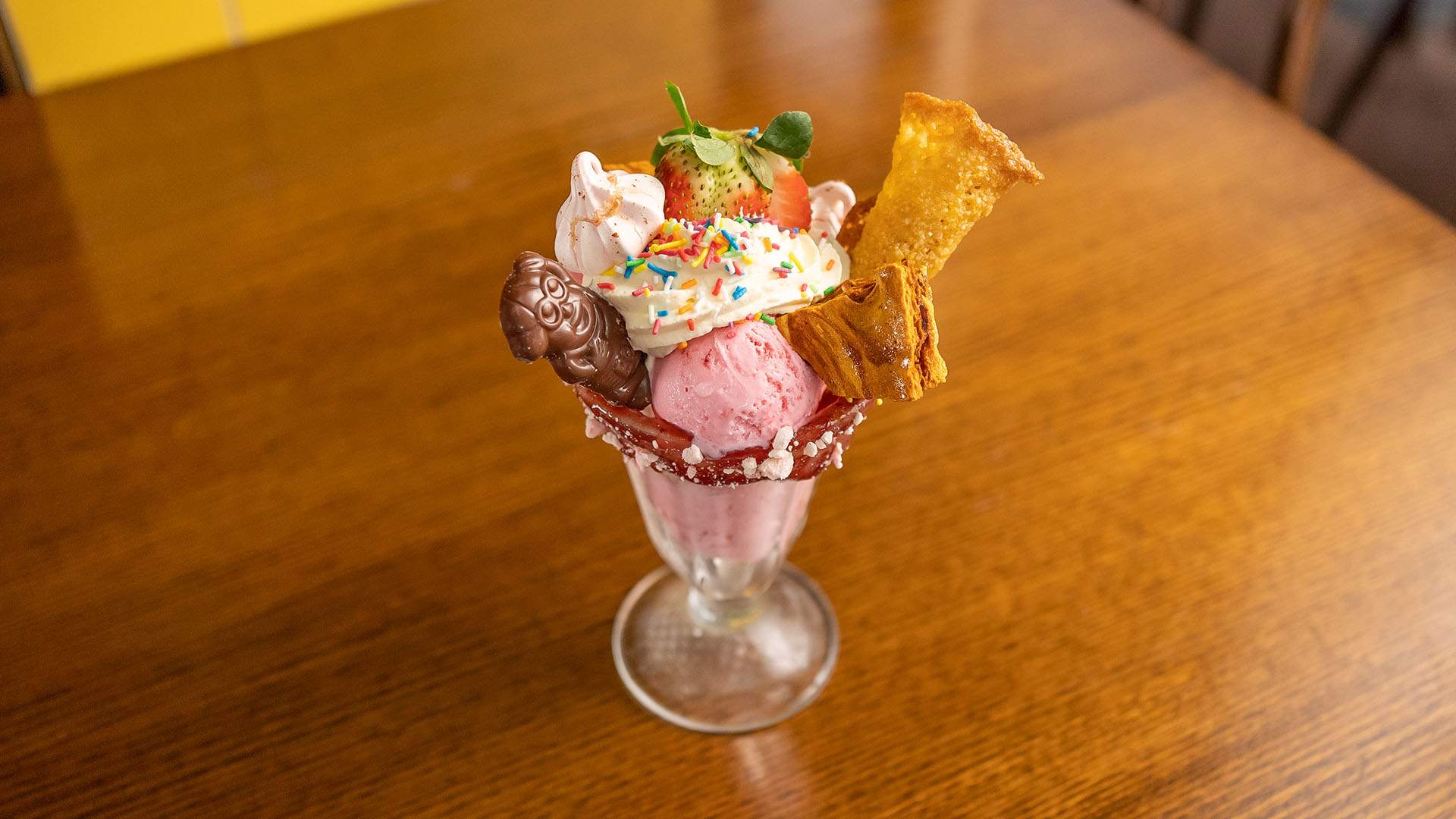 You'll need to head to Ole Restaurant, Vici Italian and Mucho Mexicano Southbank, which is where Alemre Hospitality Group is dishing up the new menu item — which was created by Group Pastry Chef Lisa Bovil.
The sundae will set you back $15, and includes strawberry ice cream, honeycomb, meringue, a Bertie Beetle, strawberry sauce and whipped cream.