UPDATE, July 12, 2021: Due to Brisbane's recent COVID-19 situation, the Etsy Made Local Market has been postponed from Friday, July 16–Saturday, July 17, and will now take place in November. This article has been updated to reflect that change.

Do you usually leave your gift purchasing until the last minute? Have you vowed to finally do better this year? Do you have a heap of friends and family members celebrating birthdays in at the end of 2021 — and zero idea of what you'll get them?
Most years, Etsy arrives towards Christmas, lending a hand with your end-of-year shopping. This year, it's doing just that again, too. It wasn't originally, but then Brisbane's recent COVID-19 situation forced the market to move from July until November.
That's great timing for the festive season, of course — and it's also ideal for getting a head start on other gifts, or just browsing and buying in general.
Etsy Made Local is a grassroots initiative that celebrates crafters, collectors and artisans in local communities, and provides them with the opportunity to sell their creations both online and in a physical space. So, whether you're on the hunt for handmade wares or vintage goods, these guys have got you covered.
The market will take place in the Exhibition Building at the Brisbane Showgrounds from Friday, November 12–Sunday, November 14, spreading across three days Because it focuses on the best local talent, every market is filled with different stallholders and unique creations. Supporting creative small businesses and scoring a killer gift for your loved ones is a win for everyone involved, so head along and get your shopping sorted.
Entry costs $2 — and, this year, you'll need to check in using the Queensland Government's app upon arrival. Also, the whole thing will be cashless, so don't forget your cards.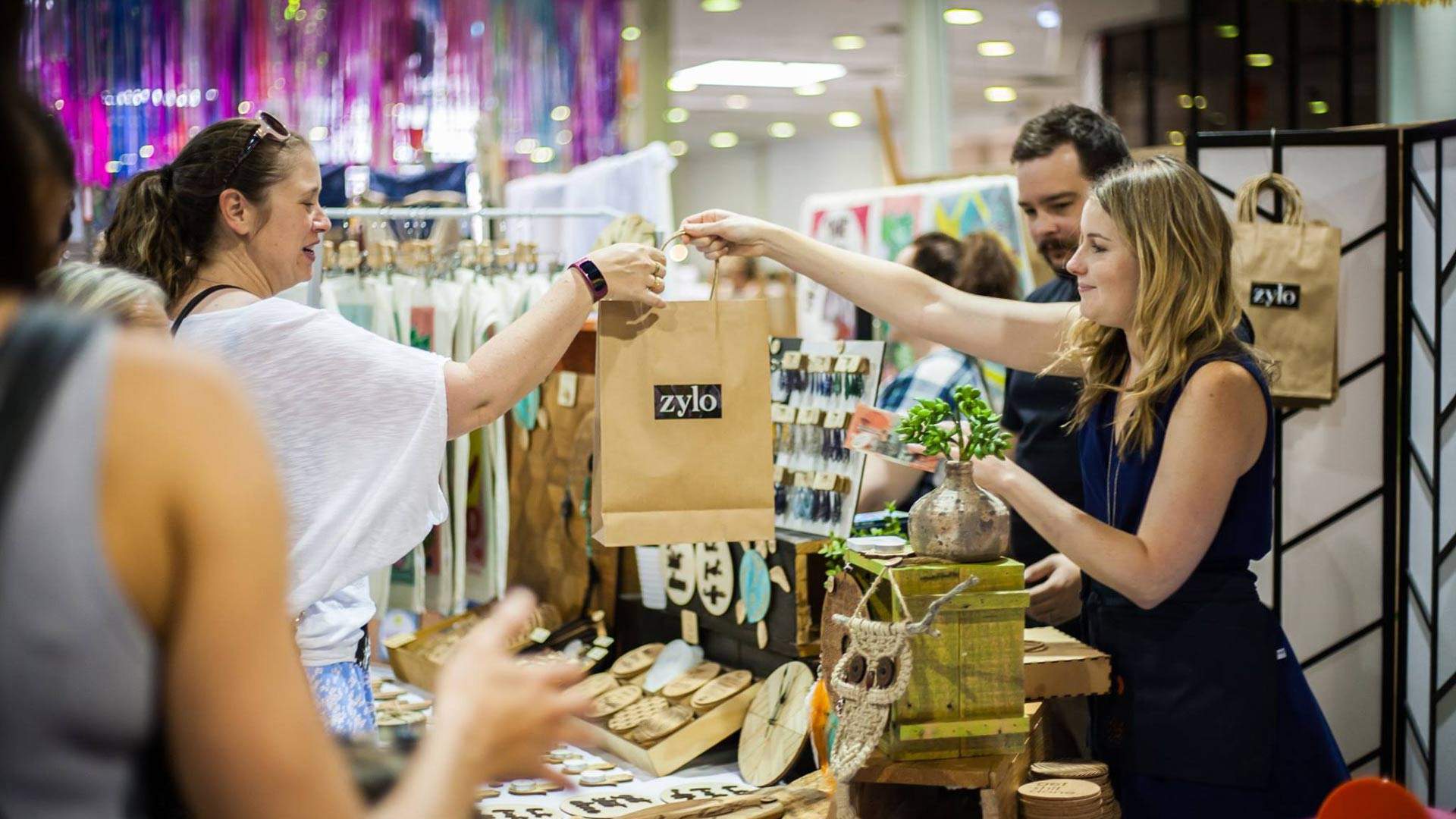 Travel & Leisure

Wednesday, December 1 - Thursday, December 23

Roma Street Parklands

Travel & Leisure

Saturday, November 27 - Sunday, January 9

Toombul Shopping Centre

Design & Style

Saturday, December 4 - Saturday, December 4

Alexandria Park

Travel & Leisure

Saturday, November 6 - Saturday, November 6

City Botanic Gardens River Hub
Design & Style

Saturday, December 4 - Saturday, December 4

Alexandria Park

Food & Drink

Monday, November 1 - Monday, February 28

The Wickham

Travel & Leisure

Friday, November 5 - Friday, December 31

Victoria Park Golf Complex

Travel & Leisure

Wednesday, December 1 - Thursday, December 23

Roma Street Parklands