ARTS & ENTERTAINMENT
European Masterpieces Up Late — CANCELLED
GOMA is throwing an after-hours art party complete with live tunes, drinks, and art by Renoir, Van Gogh and Monet.
UPDATE, AUGUST 23: European Masterpieces Up Late has been cancelled "due to the current COVID-19 situation". Ticketholders will automatically receive refunds. For more information, head to the GOMA website.

For two nights in August, your plans can include checking out some of the best European art that's ever been made, drinking, tapping your toes to DJs and listening to live music. That's all on the agenda at European Masterpieces Up Late, because the Gallery of Modern Art is doing what it usually does whenever it hosts a major exhibition — that is, throwing a couple of huge after-hours parties.
Until mid-October, European Masterpieces from The Metropolitan Museum of Art, New York is on display across GOMA's floors and walls. You can see the results every day over the next few months, in fact. Or, you can head along from 6pm on Friday, August 27 and Saturday, August 28, wander the gallery, pretend you're in NY, watch performances, grab a bite and enjoy a few beverages.
There'll various bars around the place, so a tipple won't be hard to find. On Friday evening, you'll also be able to listen to tunes by Washington, Beckah Amani and Death Cab for Luties, with Girls in Hats on DJ duties. If Saturday better suits your diary, prepare for Hatchie, Death Cab for Luties again, and Hol Hibbo on the decks.
Given that works by Titian, Caravaggio, Vermeer, Turner, Degas, Renoir, Van Gogh and Monet form part of the exhibition — and that's just some of the names of the list — you won't be short on things to look at. In total, 65 different masterpieces are currently on display. But if there's one way to make this impressive showcase better, it's by turning it into a shindig, obviously.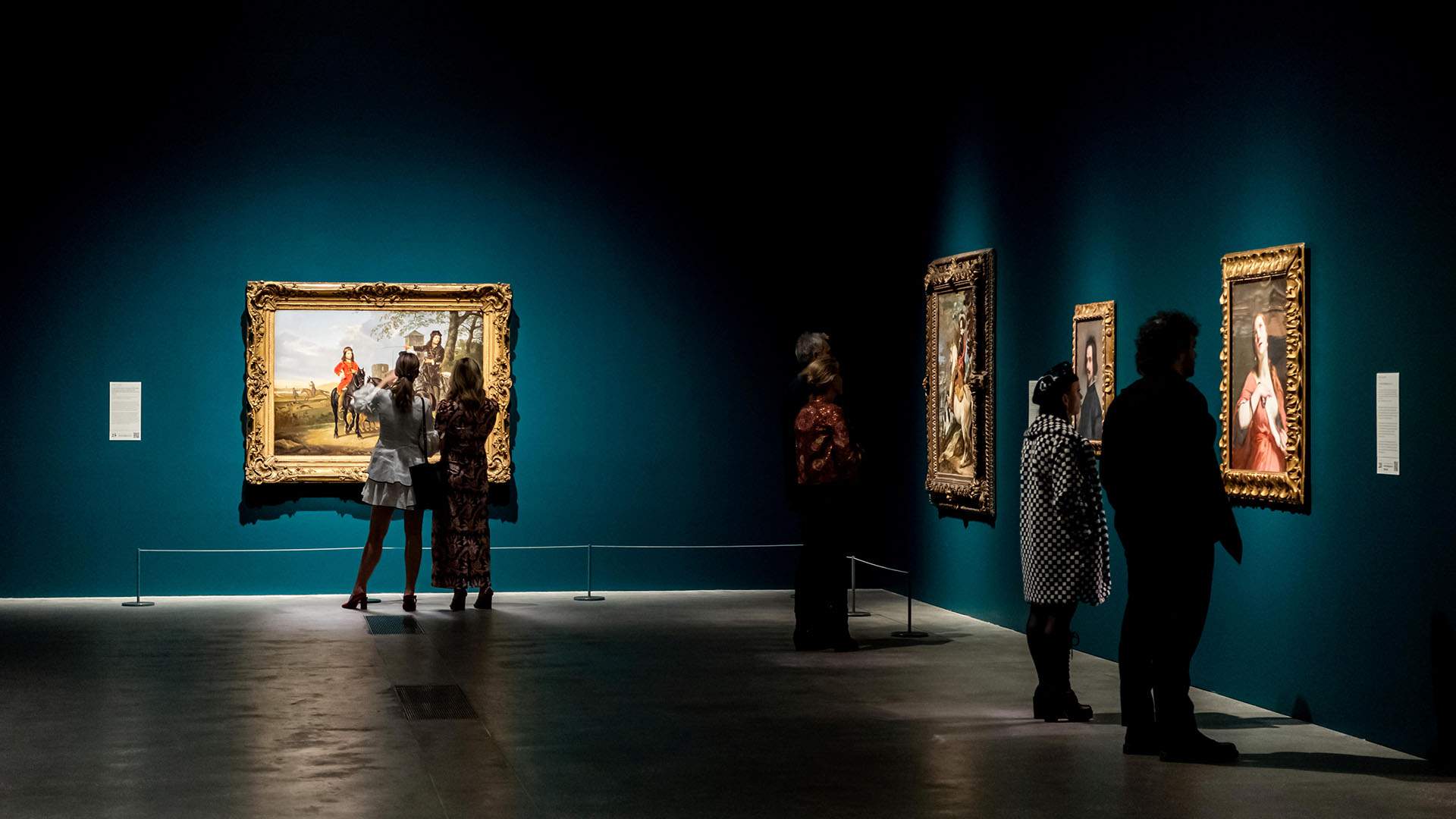 Images: European Masterpieces from The Metropolitan Museum of Art, New York. 12 Jun 2021 – 17 Oct 2021, Gallery of Modern Art, Brisbane. Photograph: Chloë Callistemon, QAGOMA.
Food & Drink

Sunday, September 26 - Sunday, October 31

Fish Lane

Food & Drink

Tuesday, September 28 - Tuesday, September 28

Salt Meats Cheese Gasworks
Food & Drink

Sunday, September 26 - Sunday, October 31

Fish Lane