Fat Noodle's Street Food Series
Chef Luke Nguyen is spending three months whipping up street food dishes, focusing on Vietnam in July, Thailand in August and Malaysia in September.
Despite its name, Fat Noodle doesn't just serve up the obvious. On chef Luke Nguyen's menu, you'll also find everything from grilled prawn skewers and banh mi to dumplings and caramelised barramundi with rice. Spotted the street eats influences among the home-style flavours? Of course you have — and Nguyen is leaning in even further in July, August and September.
For three months, the Treasury eatery is hosting a Street Food Series, with dishes typically served on Southeast Asia's sidewalks in the spotlight. Each month will focus on a different country, starting with Vietnam in July, then heroing Thailand in August and finally showcasing Malaysia in September.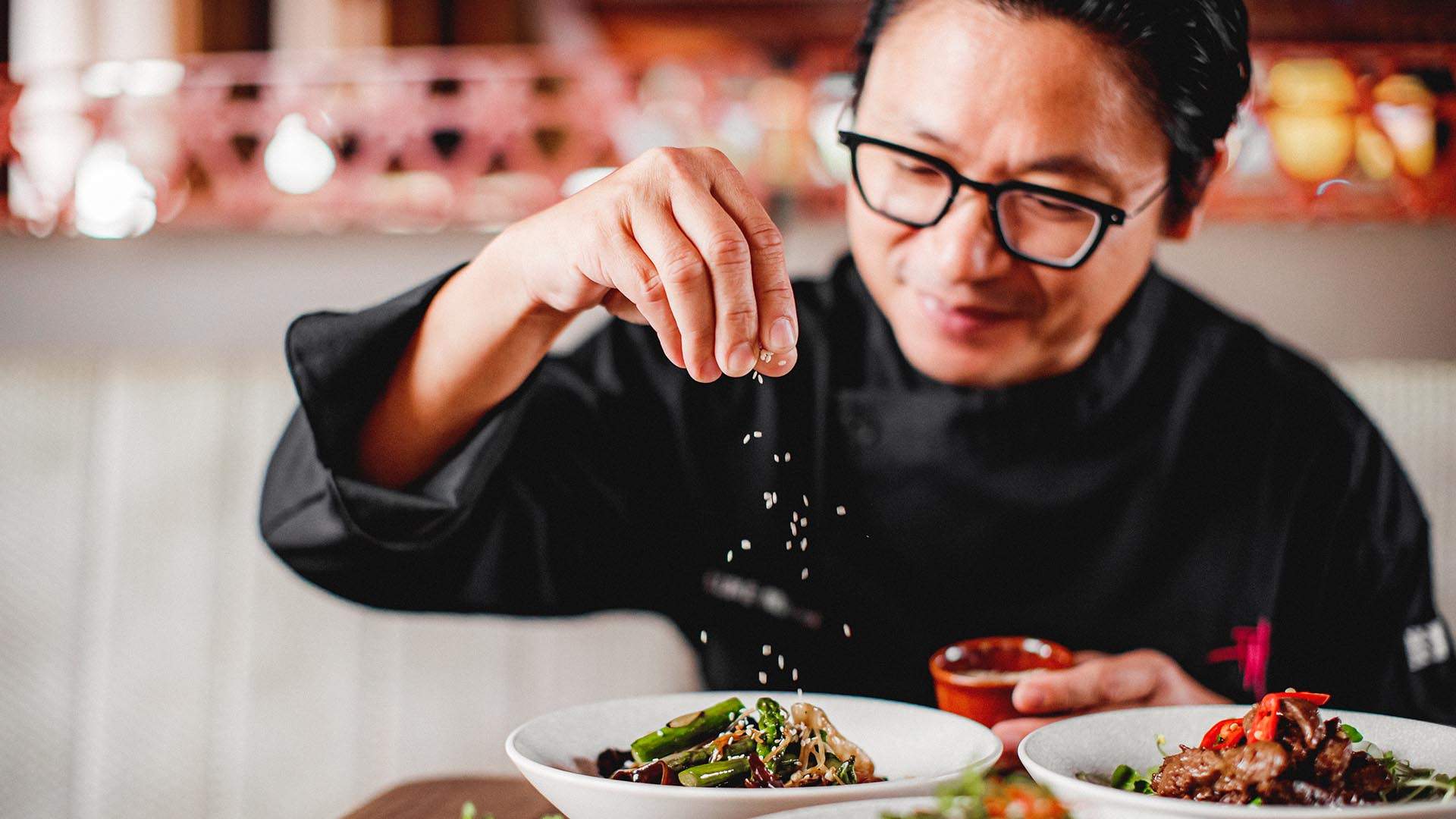 Expect to tuck into bites that explore the absolute best street food flavours from each country — such as pumpkin flowers stuffed with prawns and dill first up. That's a dish that hails from the small city of Da Lat, in the central highlands of Vietnam. Or, there's also green tea smoked duck with vermicelli noodles, a northernwestern Vietnamese meal popular in the mountains of Sapa.
The Vietnamese menu also includes chargrilled scallops in spring onion, pork and lemongrass skewers, and warm beef and watercress salad.
Come August, the Thai range will feature drunken noodles with prawn and Thai fish cake — among other dishes — while the Malaysian spread in September will plate up chicken and prawn curry laksa, plus stir fry chicken and snake beans with chilli relish.