Feedback Festival
Featuring more than 50 bands over ten nights at ten Gold Coast venues.
When summer has rolled around on the Gold Coast in past years, a heap of music festivals have typically come with it. And while you might expect that 2020's warmest, sunniest portion would be a little different than usual — it's been that kind of year — the coastal spot is welcoming a brand new event, which'll feature more than 50 bands over ten nights at ten venues.
Feedback Festival will run from Thursday, December 3–Sunday, December 13, taking over the stages at HOTA, Home of the Arts, Miami Marketta, Mo's Desert Club House, Soundlounge and Vinnie's Dive Bar — and Elsewhere, Southport RSL, Southport Sharks, Southport Yacht Club and Spaghetti & Jazz, too. Although it boasts a lineup big on variety, clearly you know what you're in for at the last joint on that list. There'll be jazz and there'll be dinner, obviously.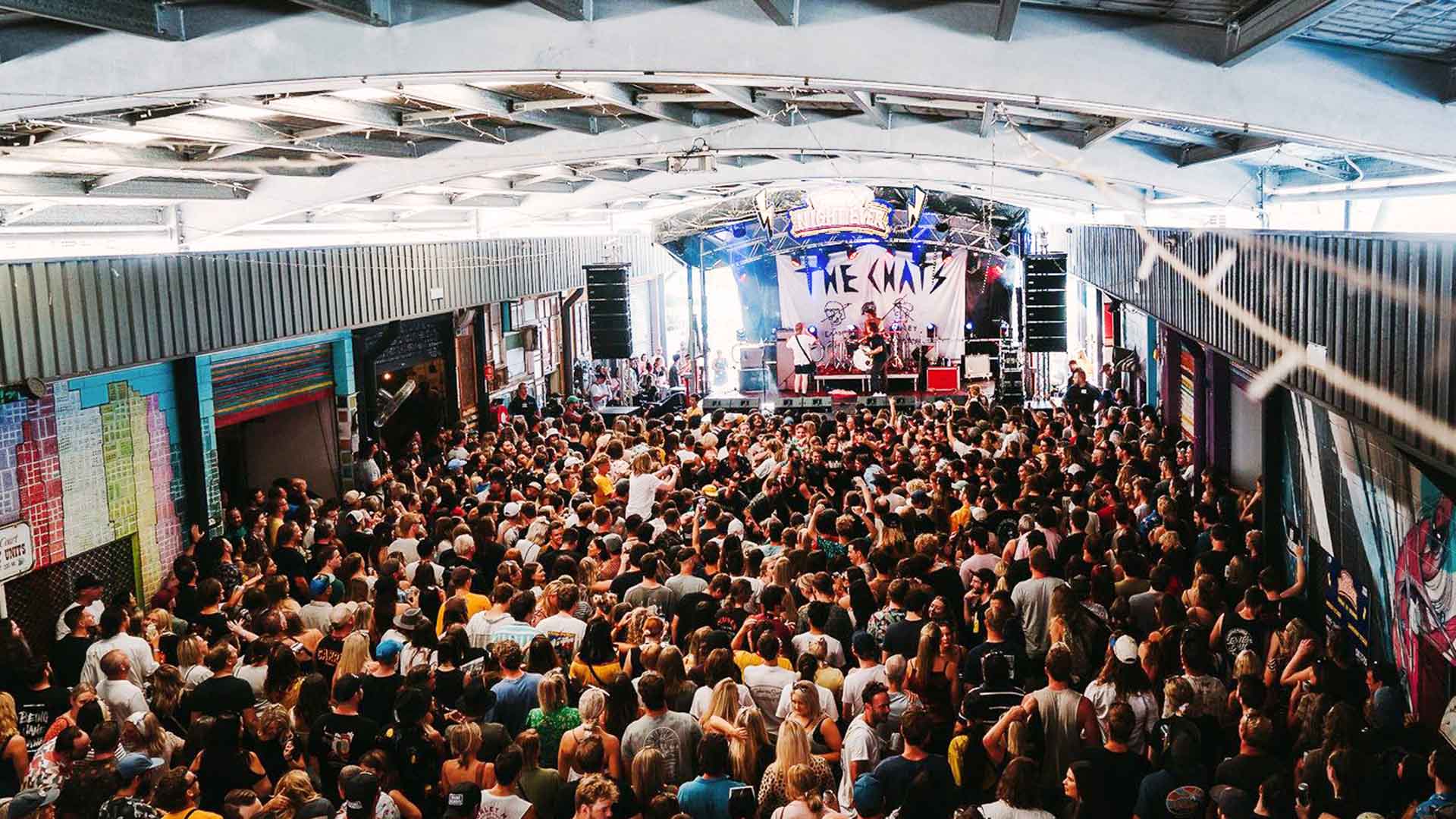 Across the entire bill, attendees will be treated to more than 100 hours of live music across everything from rock and indie to electronic and punk — and it's a case of buying tickets to whatever you'd like to attend during the festival period. There'll also be secret shows popping up around the place, so keep an eye out for future additions to the lineup.
FEEDBACK FESTIVAL LINEUP:
Alexander Williams
Amy Elise
Angel Strings
Benny D Williams
Black Rabbit George
Buttered
CC The Cat
Col Atkinson and John Whyte Smooth Jazz Duo
Debt Cult
DENNIS
The Dreggs
Ella Fence
Felicity Lawless
Ghost College
Headlice
Hussy Hicks
Hot Coffee
Jeff Martin
The Jensens
Karl S Williams
Koi Boys
Luke Pauley
Nadia Sundae Trio
Peach Fur
Radolscent
Russell Morris
Santa Taranta
Steve Cummins
Tim Freedman
The Unknowns
Trichotomny
Vavachi
The Yams
Zambebam Trio
Food & Drink

0/41 Centre Arcade, 3131 Surfers Paradise Boulevard, Surfers Paradise
Travel & Leisure

Saturday, January 30 - Saturday, January 30

City Botanic Gardens River Hub

Arts & Entertainment

Friday, January 15 - Sunday, January 24

Various locations across Hobart and Launceston