Free Croissants at King Street Bakery
Buy a barista-made beverage, score a free croissant — all to celebrate Bastille Day.
Every July, celebrating all things French is always on the agenda, all thanks to Bastille Day. Here's one particularly tasty way to do just that: free croissants.
Throughout the entire month, every day from Monday–Saturday each week, King Street Bakery is handing out 100 free buttery, flaky, oh-so-delicious pastries. In total, it'll give away 2500 plain croissants across the whole of July. The two caveats: to get your hands around (and tastebuds enjoying) a croissant without paying a cent, you will need to buy a barista-made beverage. You'll also need to get in early each day, because it's a first in, first served kind of deal.
There's also only one free croissant available per person per day — and if you're wondering why there's none at all on Sundays, that's because King Street Bakery isn't open then.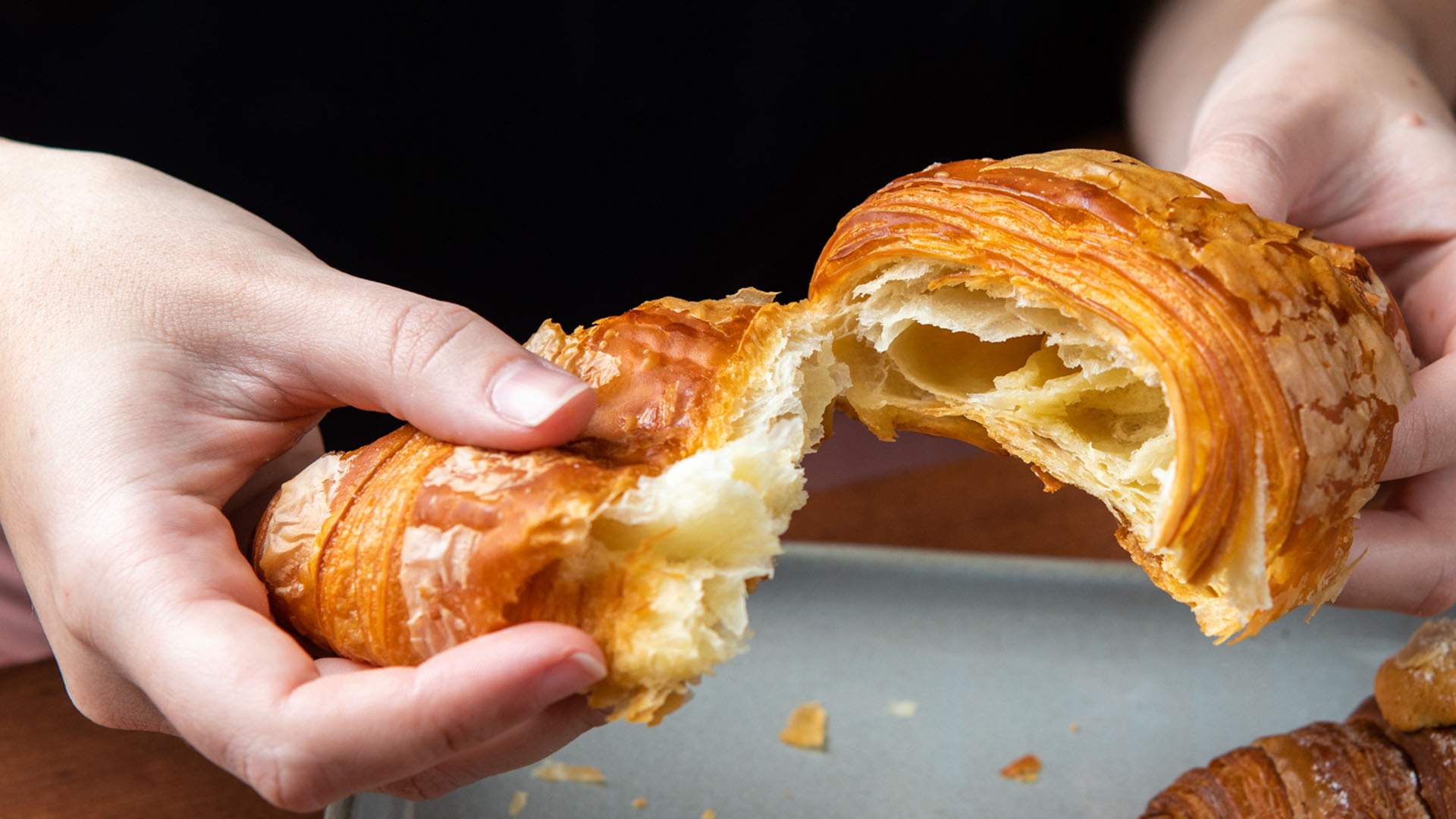 Still, we know exactly the two words you're looking for: très bon.
While you're making the trip to Bowen Hills, if you feel like tucking into the rest of the bakery's wares — such as its viennoiseries, its range of tarts (both sweet and savoury), and its Parisian-style breakfast and lunch range — that's understandable. That part won't be free, though.