ARTS & ENTERTAINMENT
Good Love Festival
Southeast Queensland's waterside reggae festival is back — with a new name, and in a new location.
Clear your diary, grab your sneakers and prepare to spend some time dancing to reggae by the water — because on Saturday, February 5, 2022, Good Love Festival is headed to Doug Jennings Park on the Gold Coast. New Zealand's huge One Love Festival actually made its local debut back in 2020; however, it's now had a name change — and it's popping up in 2022 in a different GC location.
The festival is quite the big deal across the ditch, attracting more than 20,000 festival-goers each year for a decade before the pandemic. And, the reggae-focused fest clearly enjoyed its first trip to our shores, so now it's returning fo another day of Jamaican-influenced tunes.
This time, the lineup is set to span Multi-Rebel SoulJahz, Kolohe Kai, Stan Walker, J BOOG, FIJI, Sons of Zion and House of Shem. Also on the bill: Sammy J, Spawnbreezie, Siaosi, Swiss & Tree, Tomorrow People, Victor J Sefo, STNDR, Krisy Erin & Mike Mayz, and DJ TIKELZ.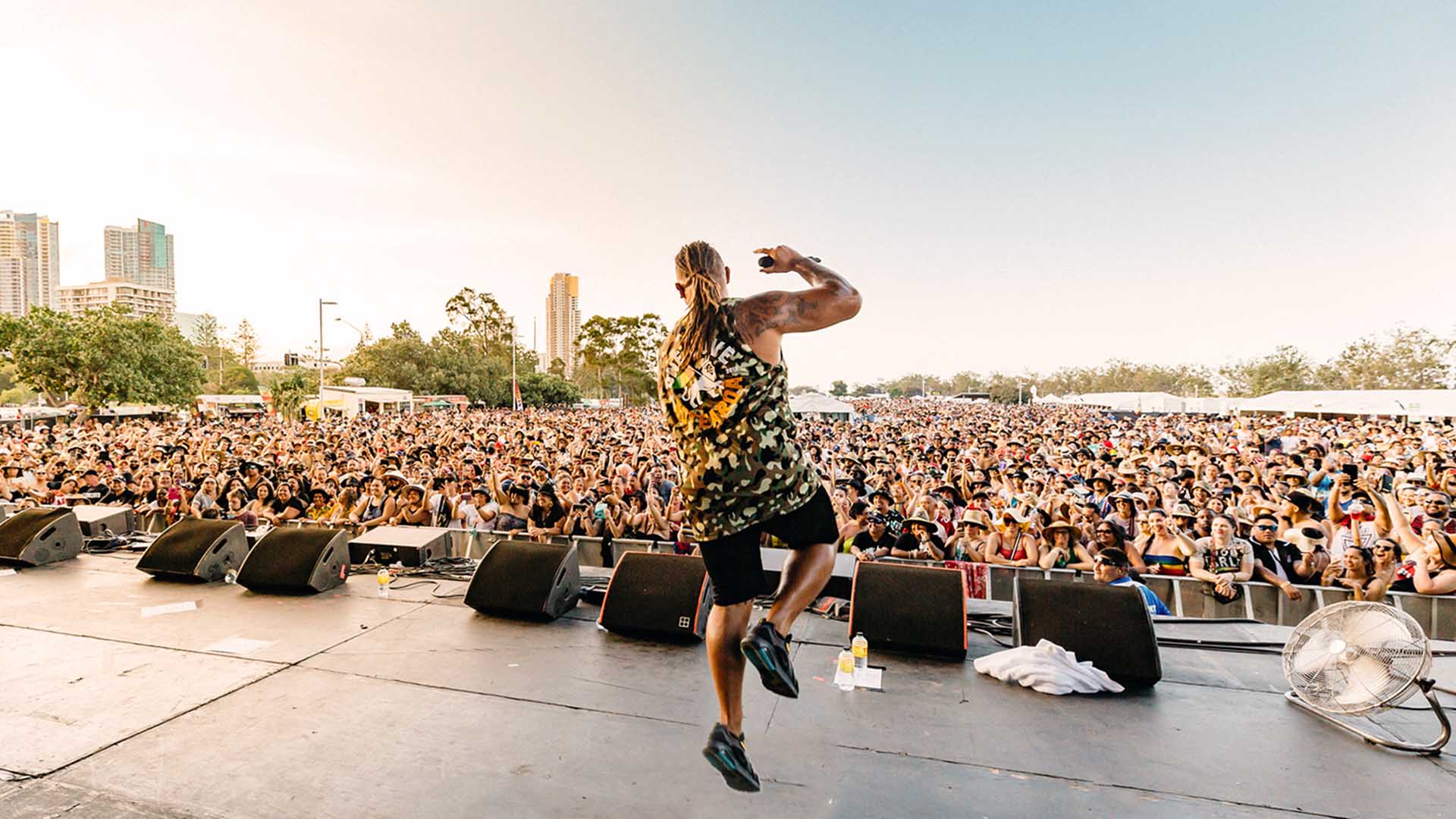 Food & Drink

Saturday, January 22 - Wednesday, January 26

Osbourne Hotel

Food & Drink

Sunday, February 27 - Sunday, February 27

X CARGO

Food & Drink

Tuesday, February 1 - Tuesday, February 1

The Terrace Rooftop Bar & Restaurant