DESIGN & STYLE
Green Heart Fair
Pick up free plants, learn about beekeeping and tuck into plant-based dishes at Brisbane's regular sustainability-focused fair.
If you're all about thinking green, living in a more eco-conscious way and doing your utmost for the planet — as we all should be — then you likely already know about Brisbane's Green Heart Fair. Twice a year, the event takes over a leafy public space to celebrate sustainability, all by giving away plants, teaching attendees about beekeeping, serving up plant-based food truck dishes and hosting markets selling locally made wares.
The next event takes place from 9am–3pm on Sunday, May 30, and all of the above is on the agenda once again. Also part of the fair, which'll be settling into the 7th Brigade Park on Newman Road in Chermside: composting tips, sessions about creating and maintaining home gardens, hands-on workshops for kids, the chance to test-drive electric scooters and live music.
If adding some greenery to your yard has particularly piqued your interest, there'll be 3000 native plants on offer — all for free. They're available on a first-come, first-served basis, so arriving early is recommended.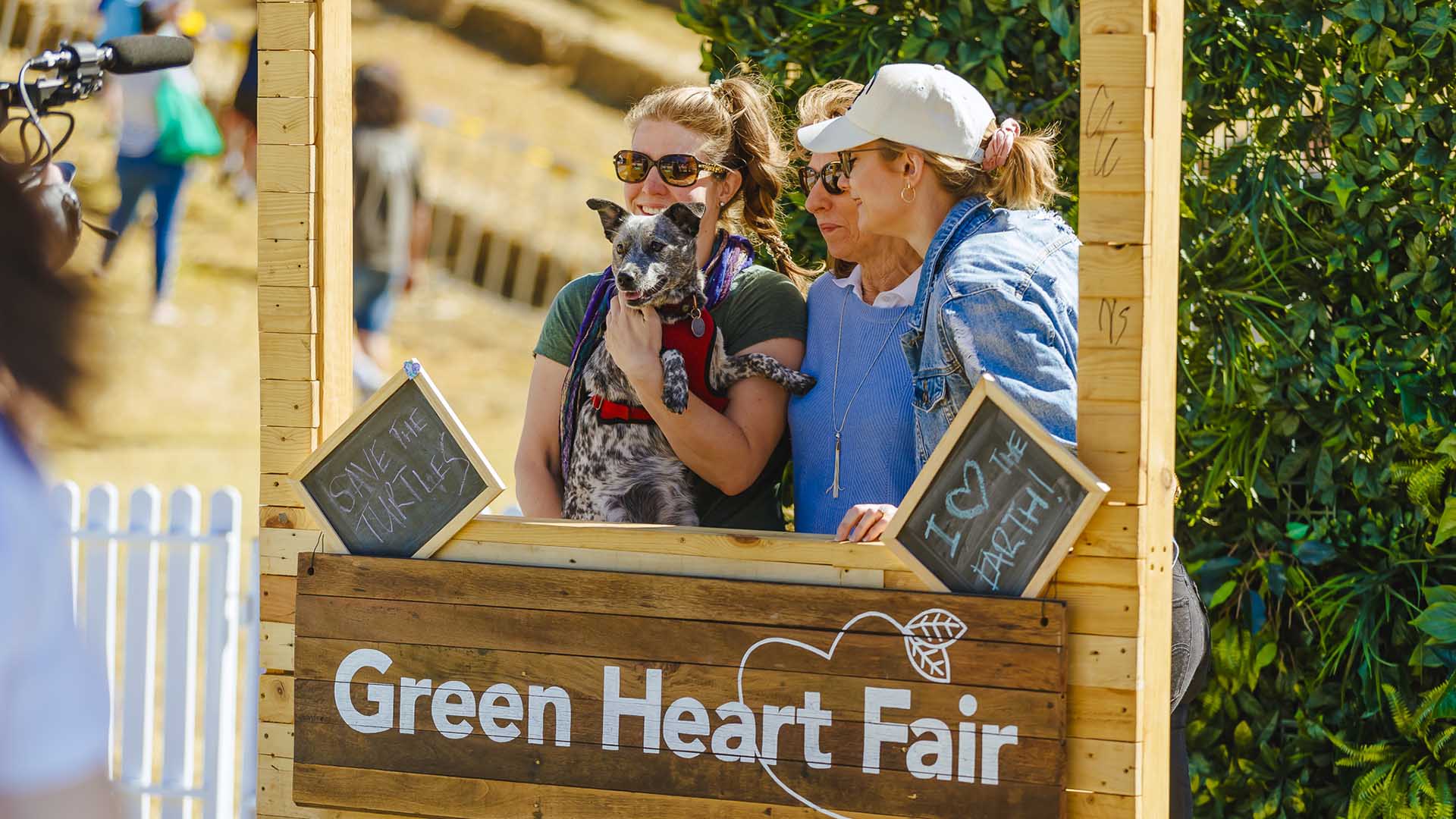 Travel & Leisure

Saturday, October 23 - Saturday, October 23

Kalbar Sunflower Farm

Arts & Entertainment

Saturday, October 23 - Sunday, October 31

Brisbane Convention and Exhibition Centre

Travel & Leisure

Saturday, November 20 - Saturday, November 20

Carseldine Farmers & Artisan Markets

Travel & Leisure

Friday, November 5 - Friday, December 31

Victoria Park Golf Complex
Travel & Leisure

Friday, September 17 - Sunday, October 31

Victoria Park Putt Putt