Green Jam: Monster Edition
Kick back with Friday and Saturday afternoon tunes and food.
When the working week is done, folks just wanna have fun. We're paraphrasing Cyndi Lauper because she knows what she's singing about. If your idea of taking her advice involves listening to ace musos belt out a few tunes, then QPAC's Green Jam has long been the Friday afternoon session you're looking for.
All about live music, tasty bites to eat and kicking back in a grassy spot a stone's throw from the inner city, this regular event offers an ace start to your weekend every week, returning for 2021 from Friday, January 8. But, because Shrek the Musical is also hitting up QPAC to start the year, Green Jam is unleashing a 'monster edition' — and running not only on Friday arvos, but on Saturdays as well.
Held between 5.30–7.30pm on both Fridays and Saturdays from Friday, January 8–Saturday, February 6, the outdoor songfest takes over the Melbourne Street Green (aka that vibrant patch of turf just past the Cultural Centre walkway) with live tunes — with plenty of street food, of course.
The music lineup changes every week and, as for your stomach, it can feast on pizzas, broad bean and feta dip (with warm bread to go with it), and pumpkin and provolone arancini — while sipping spritzes, wine and beer. You'll have to pay for the eating part of the evening (and any bevs you place in your hand), but it'll be worth it.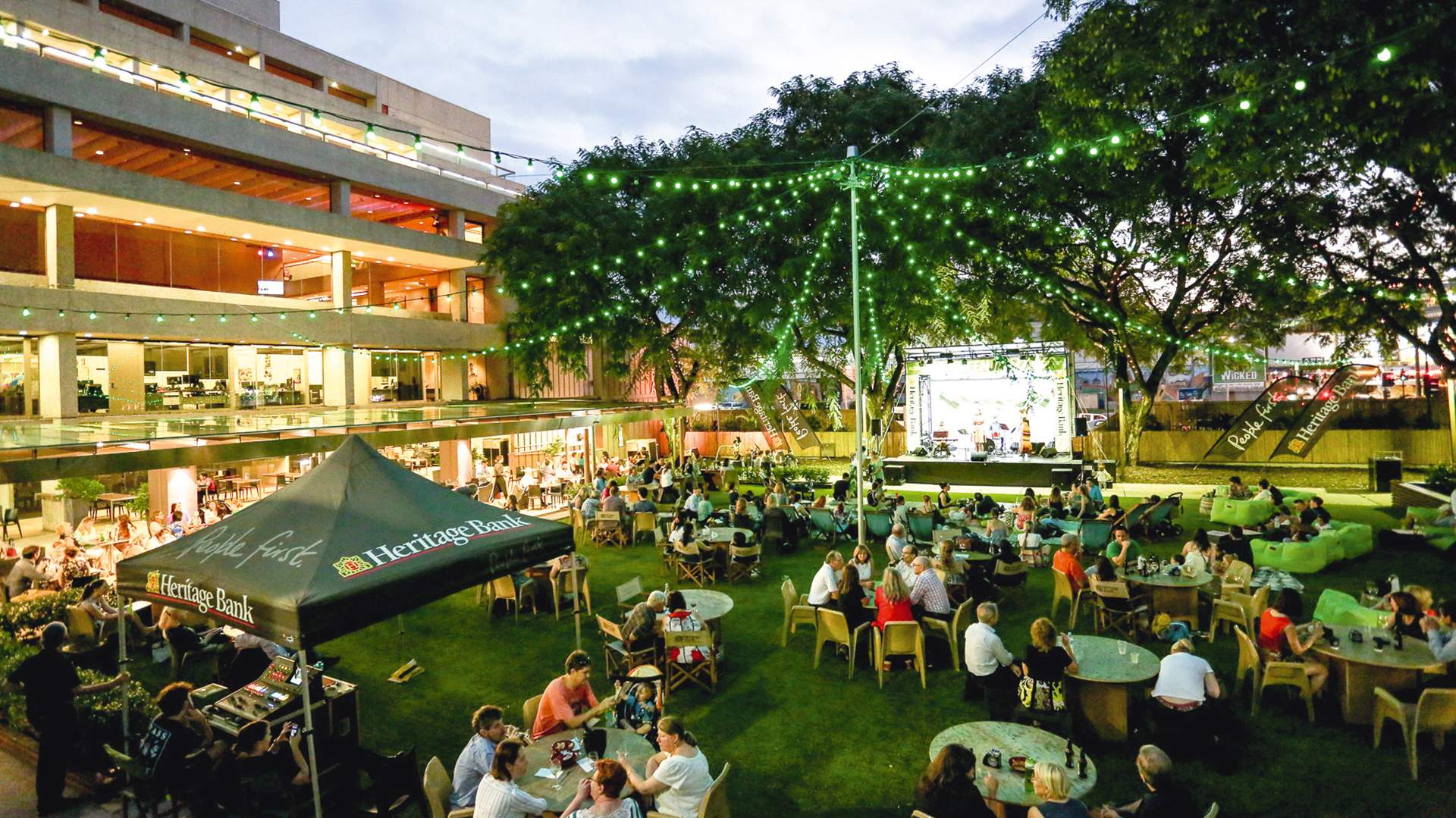 Travel & Leisure

Monday, January 25 - Saturday, March 27

Various locations across Brisbane