When the working week is done, folks just wanna have fun. We're paraphrasing Cyndi Lauper because she knows what she's singing about. If your idea of taking her advice involves listening to ace musos belt out a few tunes, then QPAC's returning Green Jam is the Friday afternoon session you're looking for.
All about live music, tasty bites to eat and kicking back in a grassy spot a stone's throw from the inner city, the regular event offers an ace start to your weekend from 5.30–7.30pm. This year's season will run between Friday, July 30–Friday, August 20, so you can warm up your winter with an outdoor songfest at the Melbourne Street Green (aka that vibrant patch of turf just past the Cultural Centre walkway).
The music lineup changes weekly and, food-wise, you can tuck into pizzas and arancini — while sipping wine and beer, including of the non-alcoholic variety. Entry is free, but you'll obviously have to pay for the eating and drinking part of the evening.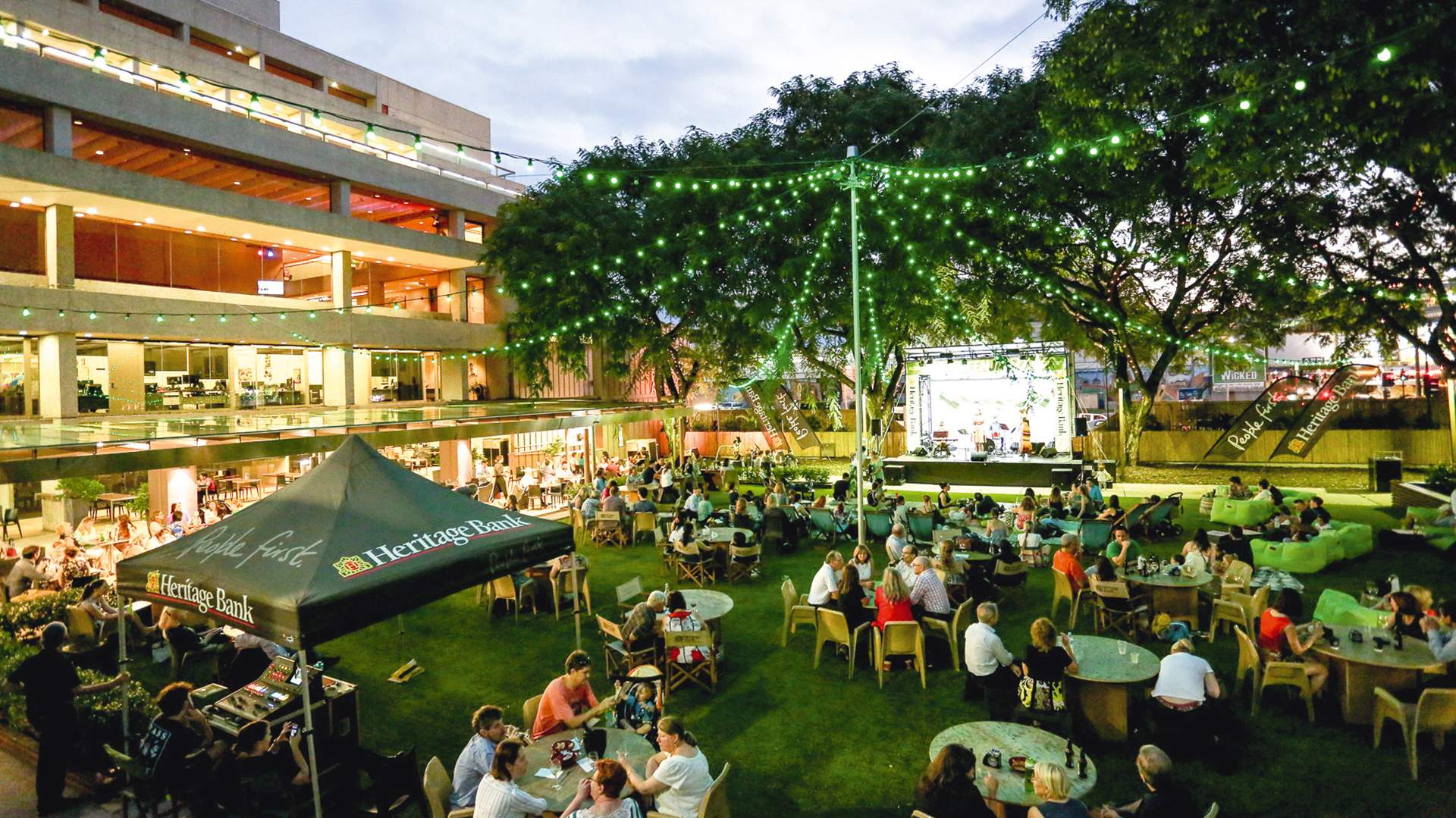 Food & Drink

Saturday, September 25 - Sunday, September 26

One Fish Two Fish