House of Lobster
One Fish Two Fish is dedicating all of November to lobster rolls and four-course lobster feasts.
Maybe you missed International Lobster Day in September. Perhaps you're just keen on an indulgent start to the festive season. Or, you could simply want to treat yo'self to lobster whenever and wherever you can. Whichever one of these categories fits, you've got a date with Kangaroo Point's One Fish Two Fish this November.
The Main Street eatery is celebrating all things lobster, clearly — and, yes, by serving up the obvious. And, it's doing so across a whole month — from Tuesday, November 1 through till Wednesday, November 30. No wonder it's calling the event House of Lobster.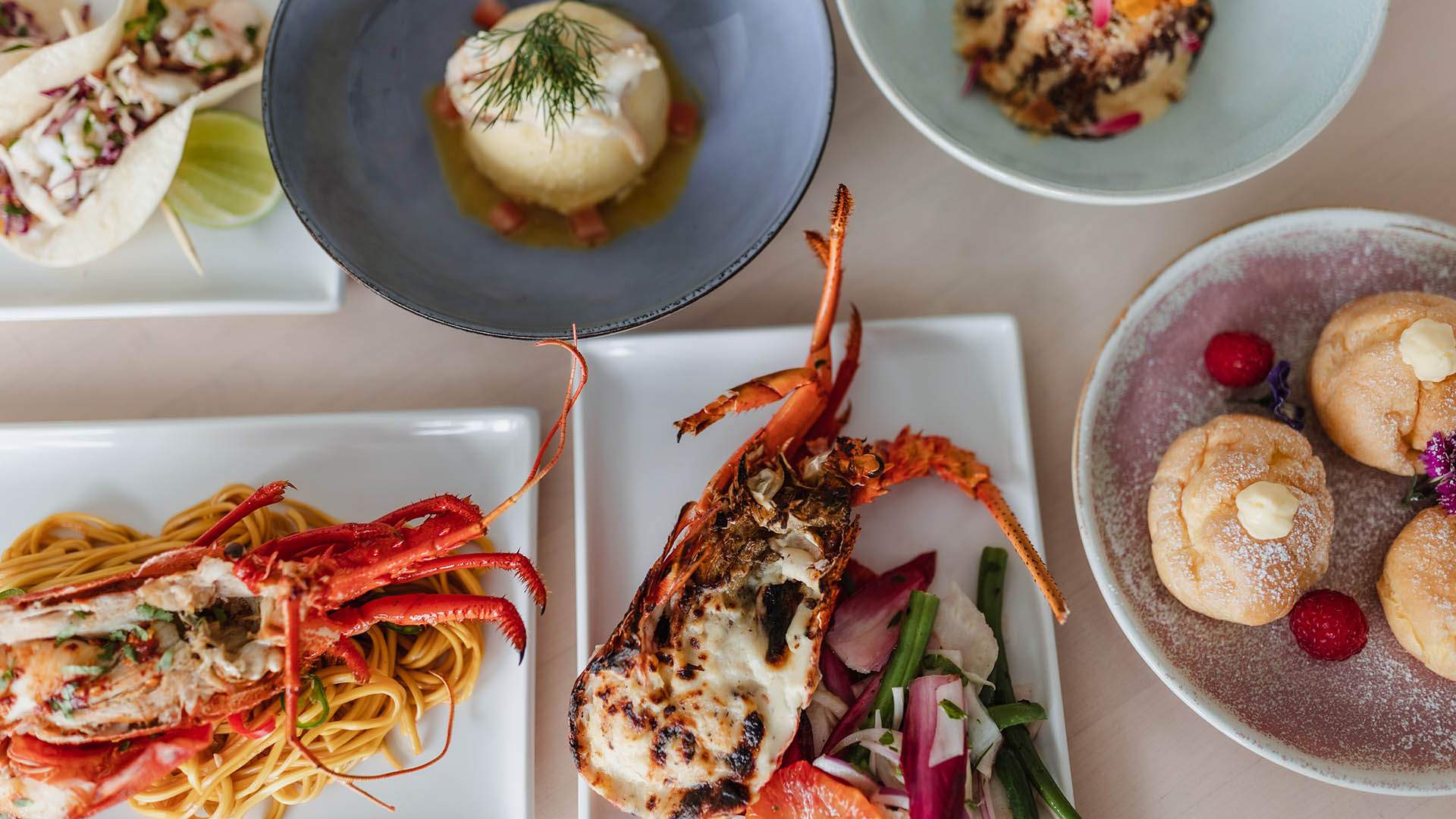 Make plans to dine in and you can tuck into a $95 four-course feast, which starts with lobster mac 'n' cheese. From there, there's two choices to pick from for each round. So, you can start with lobster ceviche tacos or lobster soufflé, then move onto lobster mornay or Chinese XO lobster, and finish up with lobster-free desserts — either profiteroles or dark chocolate semifreddo.
Booking quickly is recommended, with seats available for dinner Wednesdays–Fridays and lunch Fridays–Sundays.
Or, if you'd like some lobster to take away, One Fish Two Fish is bringing back its lobster roll for $28 a pop every day of the month. They come with lobster stuffed into a warm (and burnt) buttered roll and slathered with saffron mayonnaise.