James St Food and Wine Trail 2022
For four days this winter, James Street in New Farm will become a culinary wonderland.
Nothing says classic pre-pandemic Brisbane like spending four whole days eating and drinking your way up and down James Street. This July, nothing will say post-lockdown Brissie quite like that, either. Yes, the James Street Food and Wine Trail is finally back in-person, and will take over New Farm once again — this time without last-minute at-home pivots, which is what happened to last year's event, sadly.
If you're a Brisbanite with a healthy appetite, there's now only one place to be between Thursday, July 28–Sunday, July 31. Take your rumbling stomach and its yearning for something scrumptious down to the well-known stretch of shops — and then fill it with tasty treats.
Over JSFWT's 2022 run, the New Farm precinct it calls home will become a culinary wonderland again, and highlight the gastronomic delights of the area. That includes devouring delicious dishes and drinks, of course, regardless of what kind of food, beverage or event takes your fancy. And, it also boasts a whole day of market activity.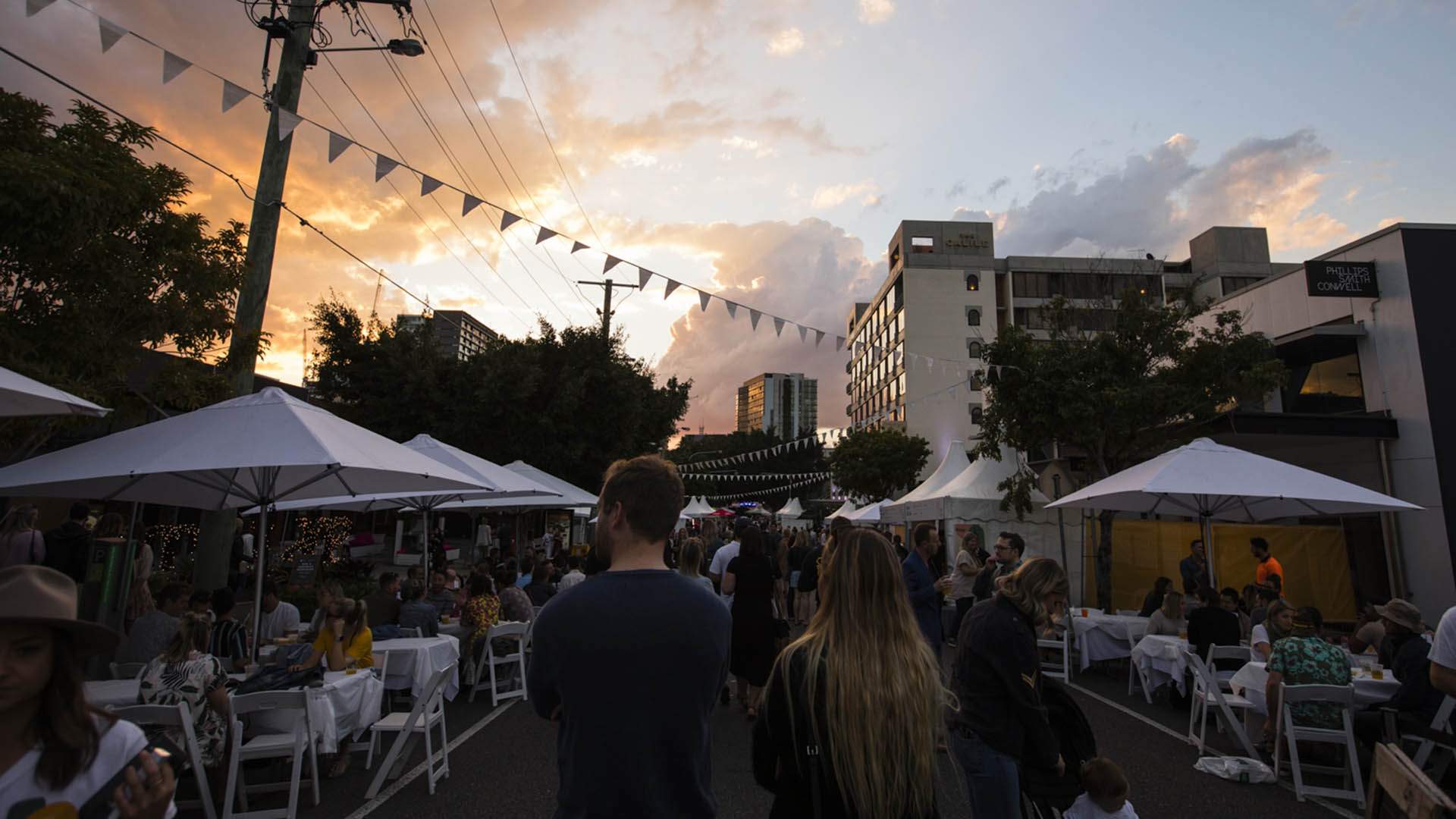 Whenever you decide to head by, you can hop on the trail. Follow the roadway to a feast of dishes and drinks; think: a Lebanese pizza party at Gerard's Bar to start things off on the Thursday, an evening by The Green's leafy surroundings on the Friday, plus a four-course champagne lunch at Essa on the Saturday.
Then, come Sunday, more than 32 businesses will unleash their wares on Market Day, which'll take over the entire street. There'll be at least 19 food stalls and 13 bars, spanning everywhere from Gemelli, sAme sAme and Biánca to SK Steak & Oyster, Hellenika and Mosconi. Because Gelato Messina is in the vicinity, the dessert fiends will be doing two special dishes, too, while Essa will join the fun with caviar and frozen vodka, plus fried chicken and truffle rolls.
Also on the agenda at the picnic-style Market Day event: live performances and live music. No wonder the road will be closed between McLachlan and Arthur Streets, to make room for five live music stages, tables across the roadway and craft workshops.