ARTS & ENTERTAINMENT
Khadim Ali: Invisible Border
This exhibition combines tapestries, miniature paintings and sound installations to examine war, displacement and the refugee experience.
Usually when an exhibition takes over a display space such as the Institute of Modern Art, it weaves a story. Whether sharing a common theme or stemming from the same pair of hands, the various pieces remain connected — and that connection tells a tale. That's true of Khadim Ali's new show at the Fortitude Valley spot; however, Invisible Border also features weaving in a more literal sense. Its big eye-catching pieces: intricately woven tapestries.
The centrepiece is called Invisible Border 1, and it stretches nine metres. Hand-woven by Hazara men and women, it's made by a community that has lost loved ones to conflict. The striking textile piece is joined by other tapestries, as well as miniature paintings and sound installations — and together, they all weave into an examination of war, displacement and the refugee experience.
Staging his largest solo exhibition to date, Hazara artist Ali draws upon his own background, too, as seen in a wide-ranging display of both newly commissioned and existing pieces.
Invisible Border graces the IMA's walls until Saturday, June 5, with the gallery open from 10am–5pm Tuesday–Saturday — and entry is free.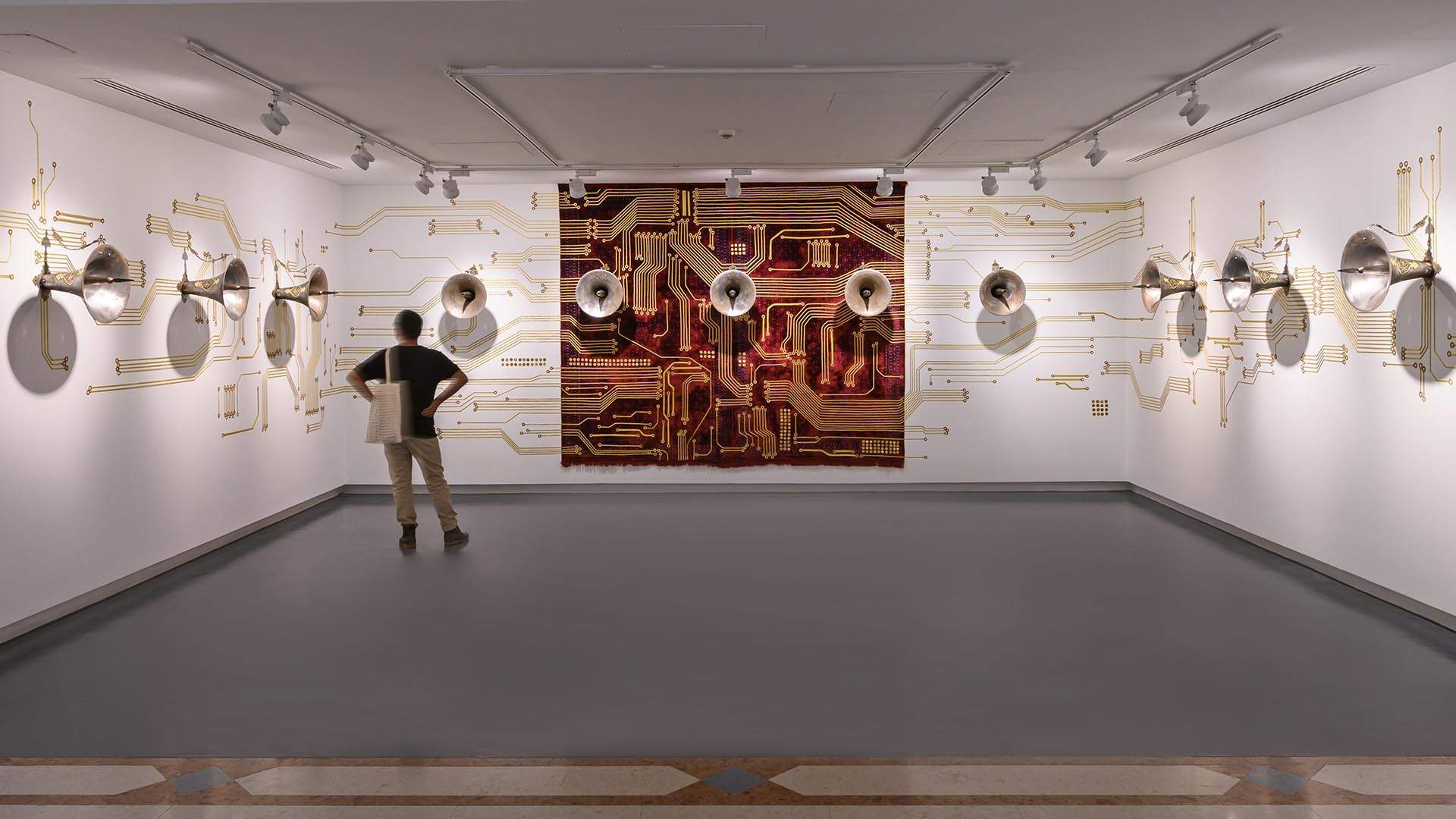 Design & Style

Friday, November 12 - Sunday, November 14

The Old Museum
Food & Drink

Monday, January 8 - Monday, January 8

Salt Meats Cheese Gasworks