FOOD & DRINK
King of the Wing Festival
Tuck into ten different flavours during this two-month fest.
Across the first two months of winter — from Tuesday, June 1–Sunday, August 1, to be exact — El Camino Cantina will be pouring soft drink-inspired margaritas across all of its Brisbane venues. Looking for something to pair with your creaming soda- or Mountain Dew-flavoured marg? We're guessing that salt and vinegar chicken wings will definitely do the trick.
Over the same period, the Tex-Mex chain is also hosting a chicken wing festival called King of the Wing. Ten new flavours and rubs will grace the menu, including everything from chicken salt and mango habanero to teriyaki and nacho cheese.
Most days, you'll nab a basket of wings in your chosen flavour, served with blue cheese mayonnaise, for $18. Wednesdays have something extra in store, however. That's ten-cent wing day, with a different King of the Wing flavour on offer each week — if you and your budget-conscious pals need an excuse to head along more than once.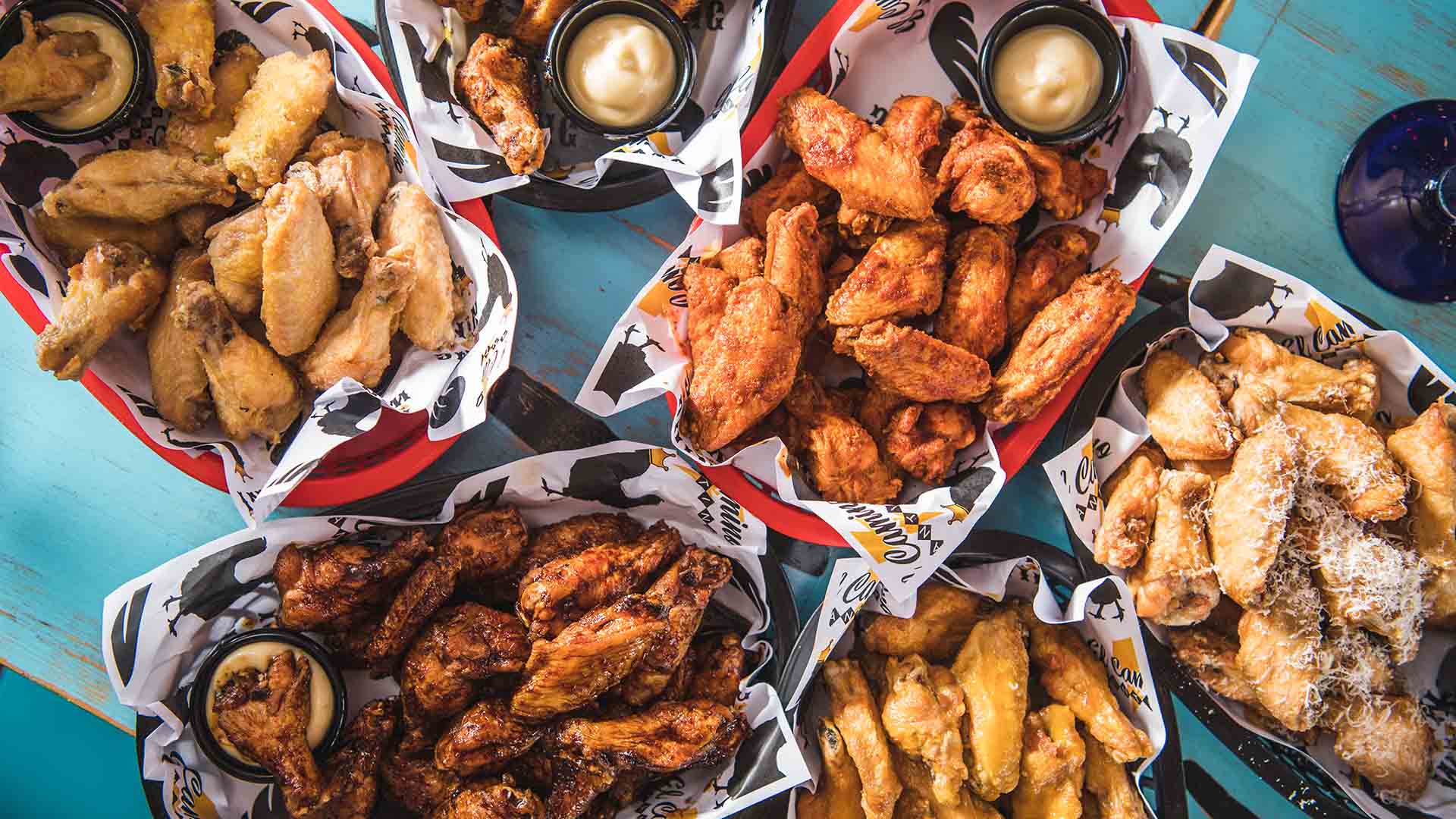 Food & Drink

Shingle Inn City Hall, King George Square, Brisbane
Food & Drink

Thursday, November 18 - Thursday, November 18

Various Brisbane venues

Food & Drink

Thursday, November 11 - Monday, February 28

Regatta Hotel

Food & Drink

Sunday, November 28 - Sunday, November 28

Regatta Hotel

Food & Drink

Saturday, November 27 - Sunday, November 28

River Quay Green

Food & Drink

Monday, November 1 - Monday, February 28

The Wickham
Design & Style

Saturday, November 27 - Saturday, November 27

King George Square

Food & Drink

Friday, October 8 - Friday, December 31

W Brisbane