FOOD & DRINK
Let's Lunch at Howard Smith Wharves
Tuck into a cheap lunch with a riverside view every weekday in February.
No one should spend their lunch break eating at their desk, but breaking that habit isn't always easy. Throughout February, the Howard Smith Wharves precinct is giving you plenty of motivation to step away from the computer. Head to the riverside precinct from Monday–Friday for a middle-of-the-day meal, and you'll only pay $25 — and that includes a drink as well.
Seven HSW venues are getting in on the deal, so you can pick between Stanley, Yoko, Greca, Mr Percival's, Felons Brewing Co, Felons Barrel Hall and Ciao Papi. Or, you can work your way through them all (and stare at their slightly different views of the water) across the month. You'll just need to keep an eye on each eatery's opening hours — and, while you can just rock up, bookings are recommended.
As for what you'll be eating during the month-long Let's Lunch festivities, each place has its own special. Stir-fried Shanghai duck noodles and a glass of pinot noir are on the menu at Stanley, Mr Percival's is doing grilled whiting, Yoko is serving up tonkotsu ramen with yuzu highballs, and Ciao Papi will let you pair any pasta on the menu with a range of drinks. You can also opt for either whiting or steak — both with wine — at Mr Percival's, saganaki and a spritz at Greca, a schooner and either a rice or vermicelli bowl at Felons Barrel Hall, and whichever pizza and brew you'd like at Felons Brewing Co.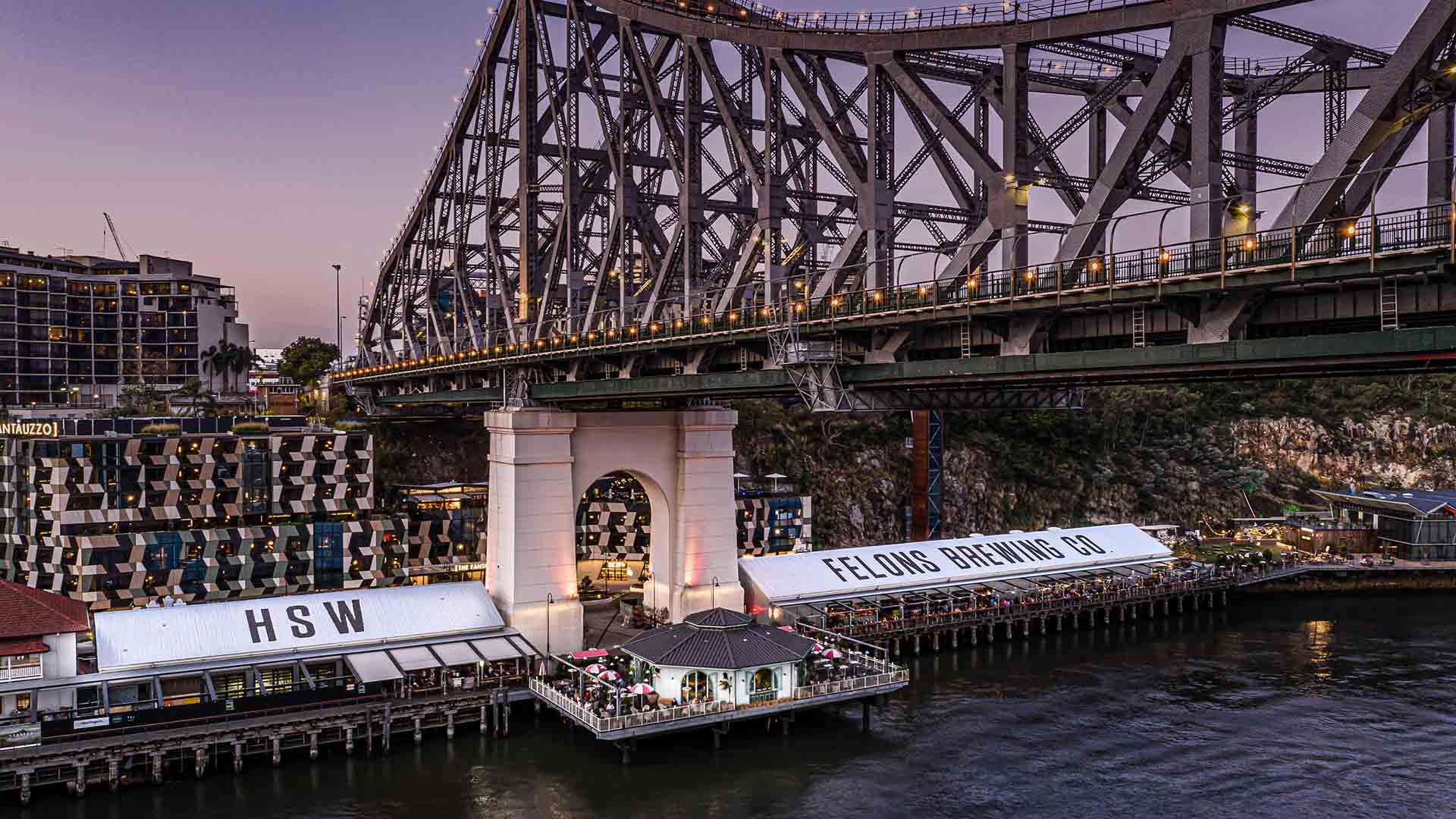 Food & Drink

Monday, March 22 - Friday, April 30

Treasury Casino

Food & Drink

Wednesday, March 31 - Wednesday, June 9

Various Brisbane venues

Food & Drink

Tuesday, March 2 - Sunday, May 30

Various Brisbane venues