Come Friday, February 14, every eatery in Brisbane will roll out their most romantic menu. That's not news — it happens every year. On Bakery Lane, however, eating a delicious dinner for two is just the start of the fun. The Valley laneway's restaurants will have plenty of culinary treats on offer, as they always do. They'll also be pairing it with a night of free outdoor movies.
Forget Love Actually — it's Love Animated when Bakery Lane turns its tiny stretch of pavement into an openair cinema for the occasion. In conjunction with the Animation Alliance Australia, 14 animated shorts about romance will grace the big screen, including one of this year's Oscar nominees for Best Animated Short Film.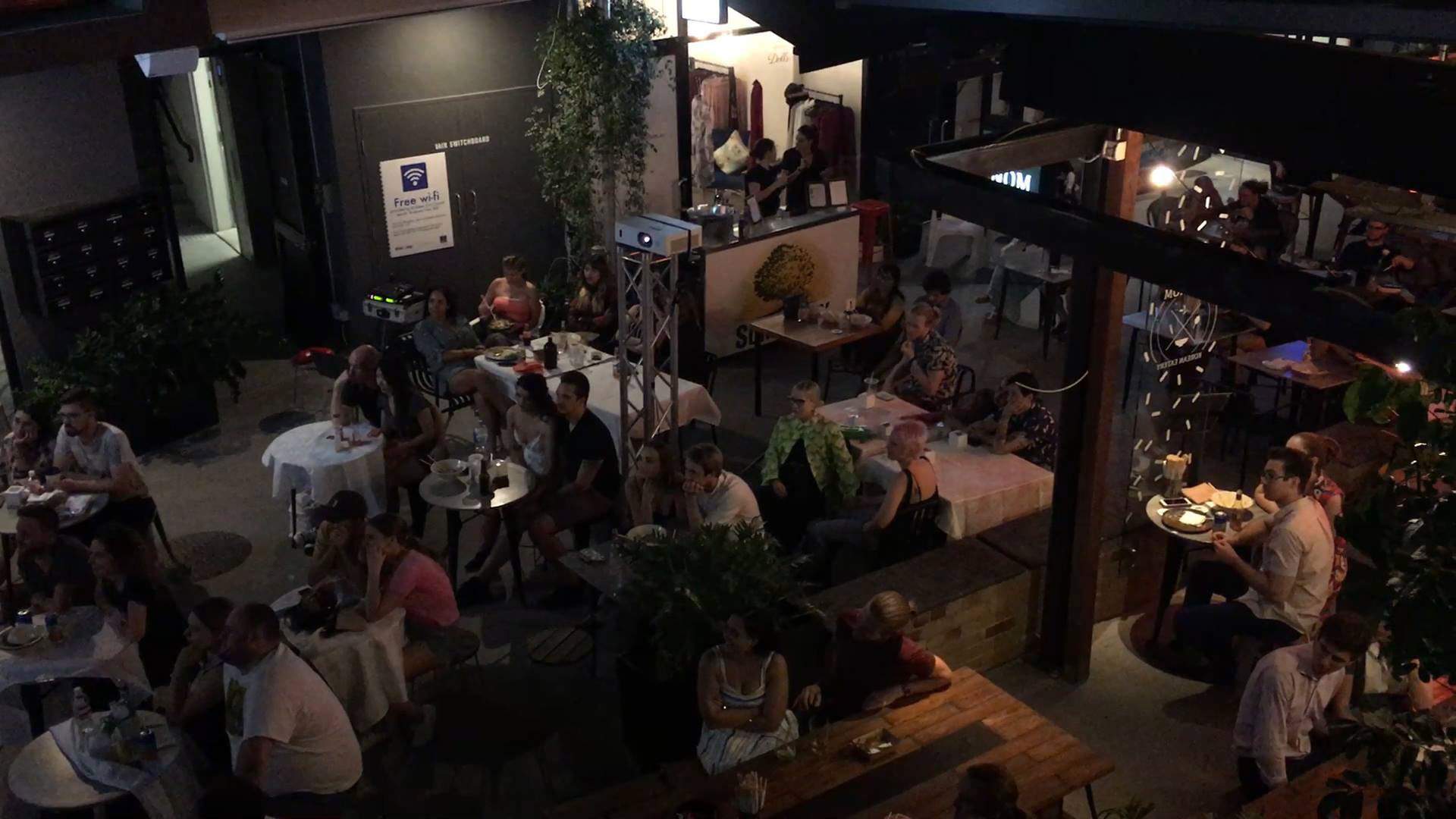 Sure, the whole evening might just offer dinner and a movie, which sounds like typical date fare. But watching inventive, vivid and creative animation in a laneway is a far cry from your average night at the multiplex with some popcorn and choc tops.
Images: Animation Alliance Australia.
Food & Drink

Wednesday, September 22 - Saturday, September 25

The Parlour

Food & Drink

Wednesday, September 1 - Thursday, September 30

Various Brisbane venues