ARTS & ENTERTAINMENT
Michelangelo's Sistine Chapel: The Exhibition
This immersive exhibition lets you walk through Michelangelo's Sistine Chapel artworks without leaving Brisbane.
First, South Bank's Gallery of Modern Art filled its walls with European masterpieces. Next, a multi-sensory art experience that turns Vincent van Gogh's paintings into walk-through installations is setting up shop in Hamilton. So yes, 2021 has been a great year for looking at exceptional and iconic art in Brisbane — so much so that an exhibition that recreates Michelangelo's Sistine Chapel frescos has now popped up West End's West Village.
On display from Wednesday, October 27–Wednesday, January 5, Michelangelo's Sistine Chapel: The Exhibition is filled with life-sized versions of all the stunning art that has long made the Vatican cathedral a must-visit destination. The showcase's 34 pieces have all been created using a printing technique that emulates the look and feel — and detail, colours and brushstrokes — of the original paintings, so it really is the next best thing to seeing the real thing on the other side of the globe.
Michelangelo's Sistine Chapel: The Exhibition hits Brisbane after sold-out stops in Chicago, London and San Francisco, and takes between 60–90 minutes to peruse.
Of course, you can still view the OG pieces digitally via the Vatican's online tour — but this'll let you take in the immense detail beyond your computer screen. These artworks have glistened for more than five centuries and, as absolutely everyone knows, they comprise quite the sight.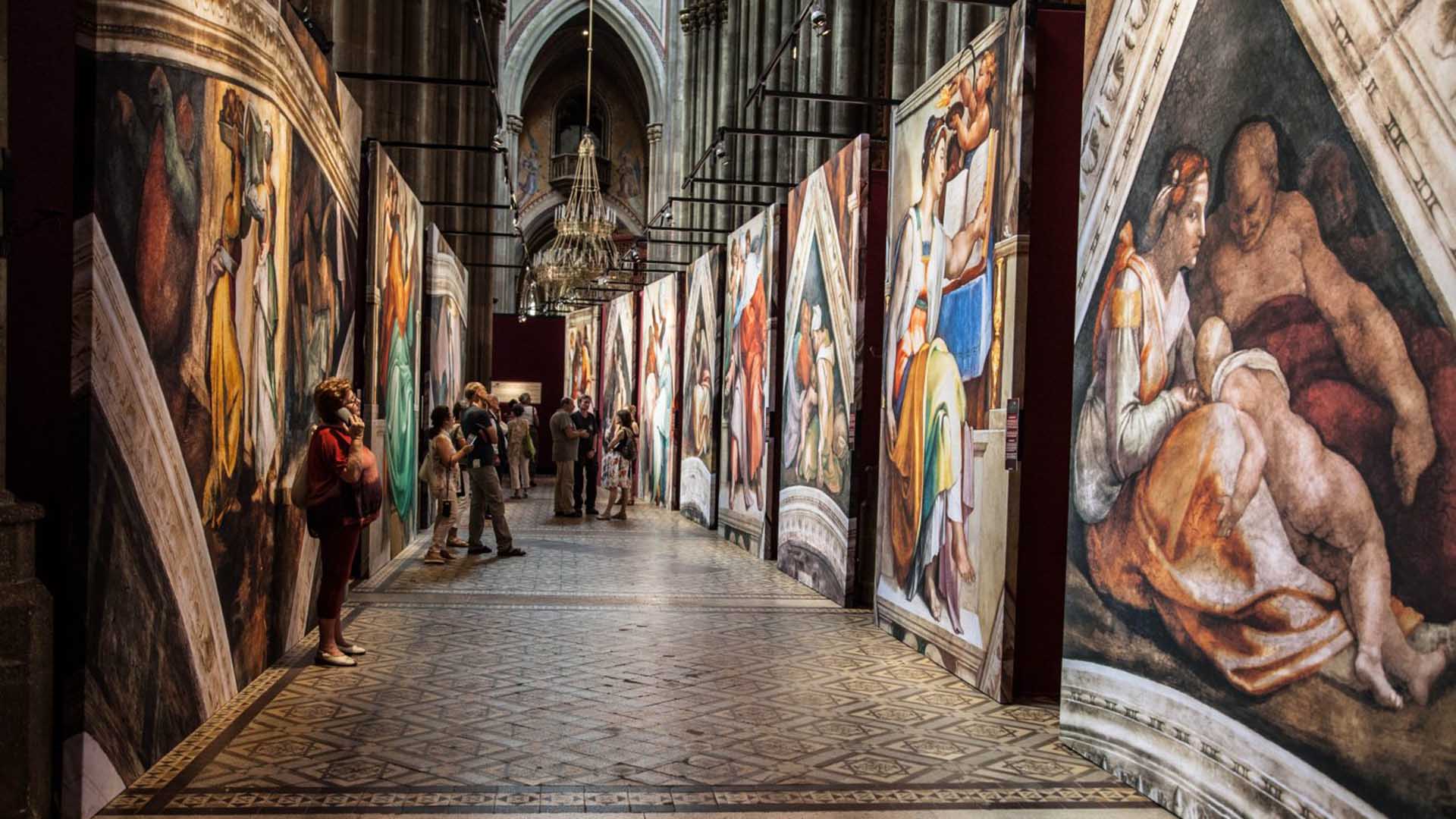 Arts & Entertainment

Saturday, December 4 - Monday, April 25

Queensland Art Gallery and the Gallery of Modern Art

Arts & Entertainment

Friday, August 6 - Sunday, February 6

Online and Museum and Art Gallery of the Northern Territory
Food & Drink

Friday, November 5 - Sunday, December 19

Lune Croissanterie South Brisbane

Arts & Entertainment

Saturday, December 4 - Monday, April 25

Queensland Art Gallery and the Gallery of Modern Art

Food & Drink

Friday, October 8 - Friday, December 31

W Brisbane