Since November 2020, Brisbane's Gallery of Modern Art has been all revved up about motorbikes. That mightn't be the kind of thing you'd generally expect to find at the South Bank spot; however, GOMA is an eclectic venue. The exhibition runs through until the end of April, so all those engines aren't going anywhere for a couple of months — well, other than outside and onto the gallery's patch of grass by the river.
From 10.30am on Saturday, February 27, The Motorcycle: Design, Art, Desire is morphing into Motorcycles on the Green. Brisbanites, you have two choices: simply hang around outdoors and enjoy the free activities, or combine it with a ticket to the exhibition.
Outside, there'll be motorbikes — obviously — plus custom motorcycle builds and DJ sets from Patience Hodgson and Lori Lee.
Indoors, the Queensland-exclusive showcase explores the two-wheeled vehicle's enduring appeal — from the way it looks and how it has evolved over the years, to the way it's portrayed in popular culture and how it makes people feel — with more than 100 motorcycles on display.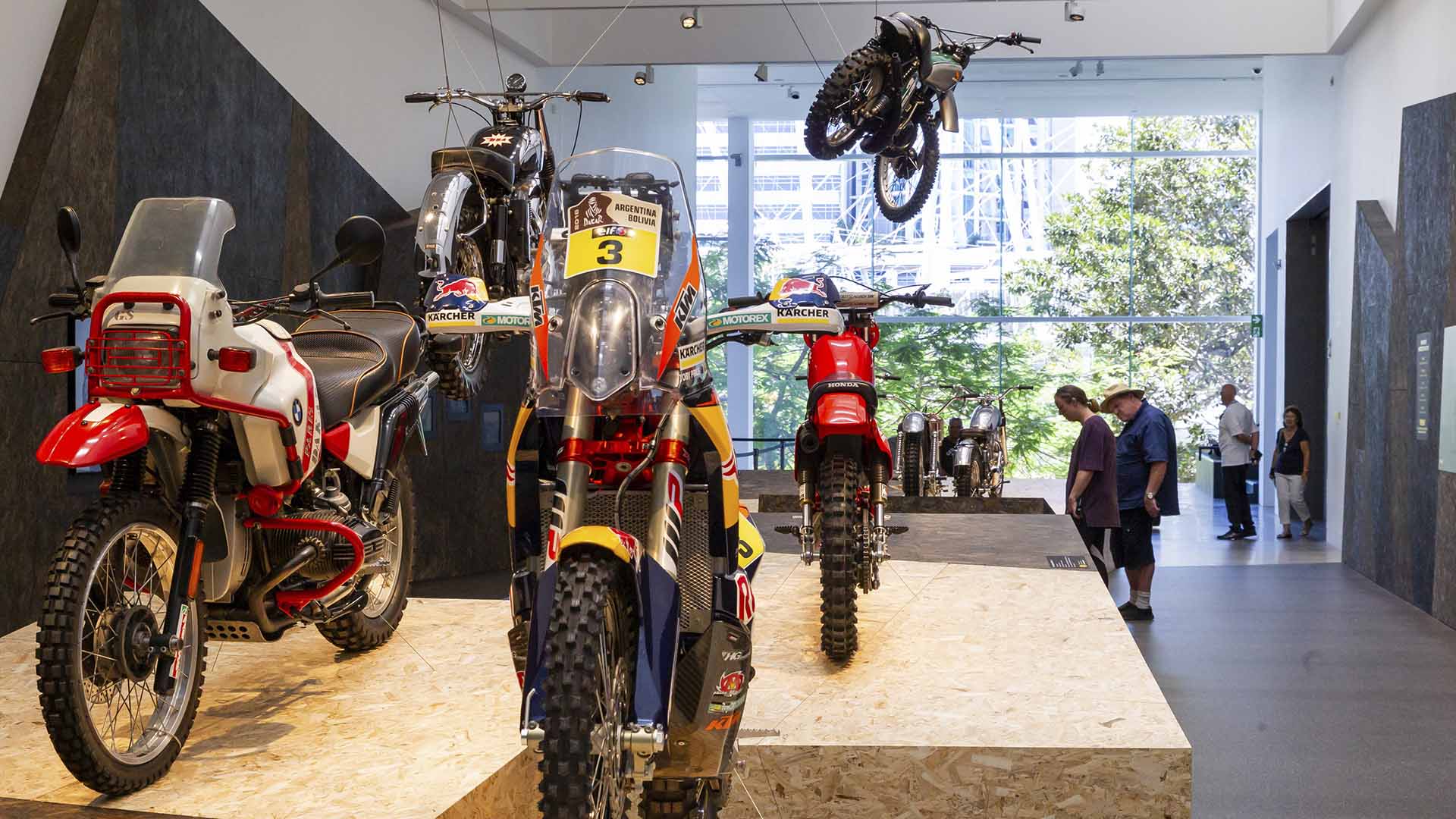 Images: Installation view. The Motorcycle: Design, Art, Desire. 28 November 20 – 26 April 21 Gallery of Modern Art, Brisbane Photographs: Chloë Callistemon and Brad Wagner, QAGOMA