ARTS & ENTERTAINMENT
Mountain Goat Valley Crawl 2021
Brisbane's huge — and free — multi-venue music festival is back.
When the Mountain Goat Valley Crawl kicked off in 2016, it did so in simple but great style. Recognising that the key to many a good night out is a multi-venue itinerary, it made hopping between Fortitude Valley's finest hangouts a streamlined, well-organised yet still laidback experience — with brews aplenty and an ace live music soundtrack.
Come 2021, the sprawling music and beer festival will still be going strong — even after the events of the past year. On Saturday, February 6, attendees can jump between ten Valley spots to see a huge heap of interstate and local artists.
The simultaneous sonic fun takes place at The Brightside (both indoors and outdoors), Black Bear Lodge, Kickons, The Valley Drive-In, Ric's, O'Skulligans, Greaser, Blutes and The Zoo. As always, the agenda includes running between each to sip frosty beverages and catch crackin' sets, with the entertainment once again sponsored by a brewery.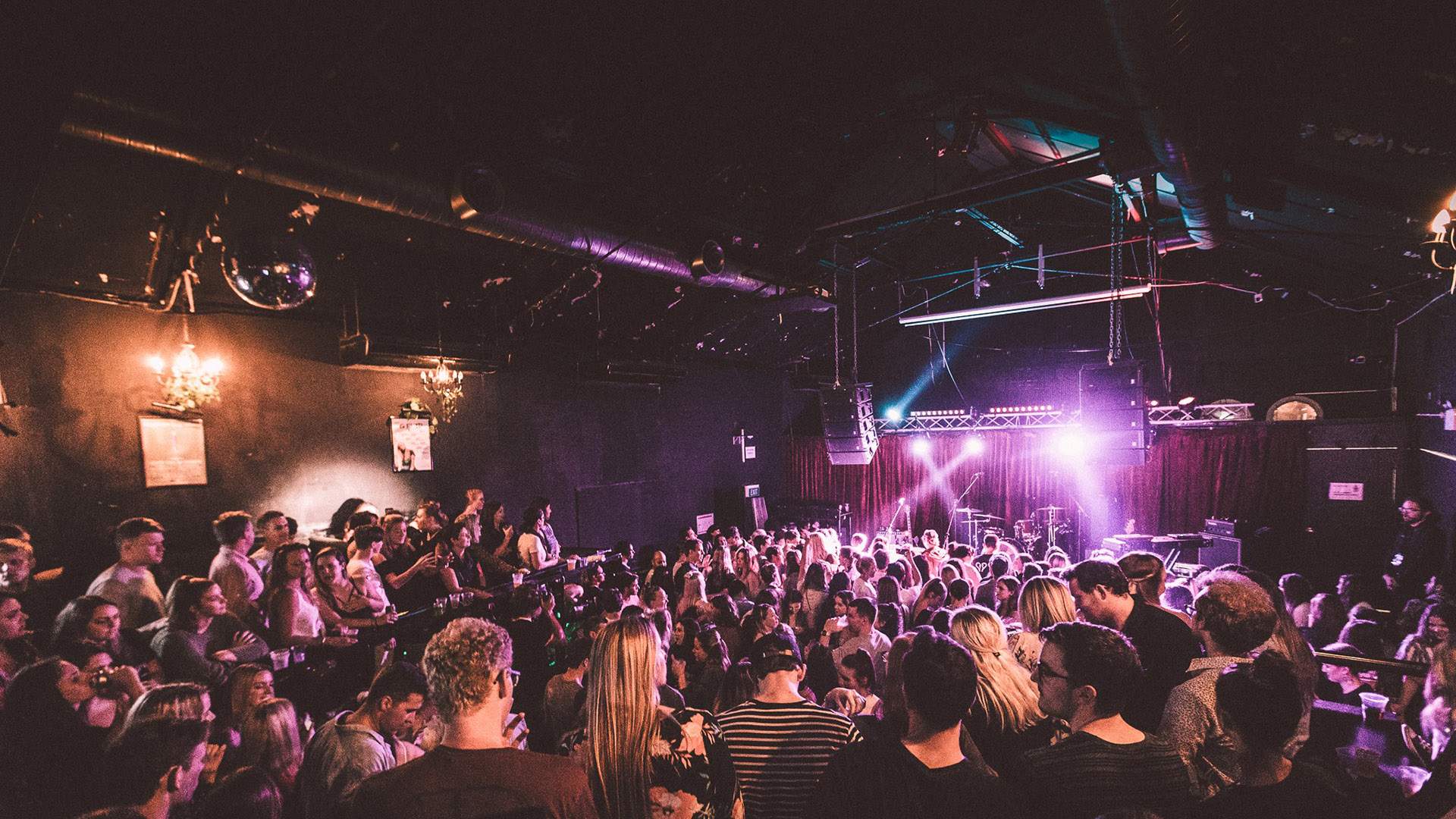 The whole shindig kicks off at 5pm, so the only thing left for you to do is clear your calendar for an ace day of tunes, brews and hopping around the Valley. Well, that and check out the lineup below.
MOUNTAIN GOAT VALLEY CRAWL 2021:
George Alice
Concrete Surfers
Heaps Good Friends
Velociraptor
Teen Jesus and the Jean Teasers
Teenage Joans
Ayla
Hallie
Austen
Waxflower
BANFF
Debbies
RINSE
Greatest Hits
The Flowers
Syrup
Sunflower
WALKEN
Sunbather
Daggy Man
Order Sixty6
Lexicon
Colourblind
June
Alt Fiction
Mum Friends
Flamingo Blonde
Victor Bravo
Bad Neighbour
Sammm
HANNI
Ricky Albeck and The Belair Line Band
Yb.
PNK FME
GENES
Porcelain Boy
Citrus Daze
Pure Milk
Ashgroove
Pipin
Sachém
Oh Bailey
Paris Irwin
Mouse
Tetrament
Top image: katexjean
Food & Drink

Shingle Inn City Hall, King George Square, Brisbane
Food & Drink

Saturday, January 22 - Wednesday, January 26

Osbourne Hotel

Food & Drink

Sunday, February 27 - Sunday, February 27

X CARGO

Food & Drink

Friday, February 4 - Friday, February 4

Cloudland

Food & Drink

Friday, October 7 - Friday, October 7

Brisbane Showgrounds
Food & Drink

Wednesday, December 1 - Monday, February 28

Various Brisbane venues