ARTS & ENTERTAINMENT
Mountain Goat Valley Crawl 2022
Brisbane's huge — and free — multi-venue music festival is back.
When the Mountain Goat Valley Crawl kicked off in 2016, it did so in simple but great style. Recognising that the key to many a good night out is a multi-venue itinerary, it made hopping between Fortitude Valley's finest hangouts a streamlined, well-organised yet still laidback experience — with brews aplenty and an ace live music soundtrack.
Come 2022, the sprawling music and beer festival will still be going strong — even after the events of the past few years. On Saturday, February 12, attendees can jump between nine Valley spots to see a huge heap of interstate and local artists.
The simultaneous sonic fun takes place at The Black Bear Lodge, The Brightside (both indoors and outdoors), Greaser, Kick Ons, O'Skulligans, Ric's Backyard, The Zoo and Suzie Wongs Good Time Bar. As always, the agenda includes running between each to sip frosty beverages and catch crackin' sets, with the entertainment once again sponsored by a brewery.
The whole shindig kicks off at 5pm, so the only thing left for you to do is clear your calendar for an ace day of tunes, brews and hopping around the Valley. Well, that and check out the 36-act lineup below: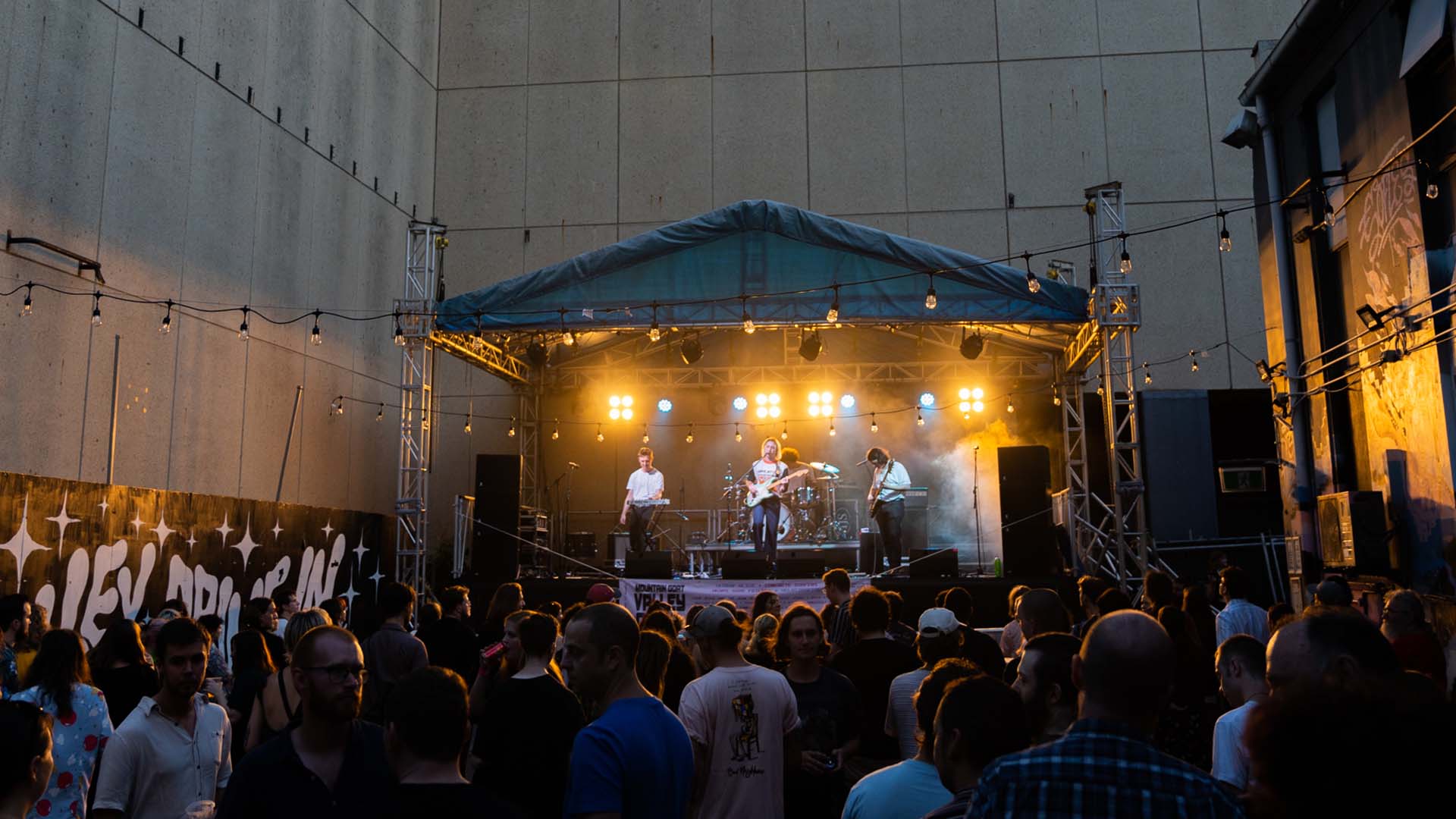 MOUNTAIN GOAT VALLEY CRAWL 2022 LINEUP:
ARTISTS:
Kwame
(a-z)
1300
Adam Newling
Bec Sandridge
Flowertruck
The Lazy Eyes
Melaleuca
Milan Ring
Nyxen
RAT!Hammock
(a-z)
90Ivy
Blue Velvet
Bored Shorts
The Buzzing Towers
Cheap Date
CityPiss
Cloe Terare
Elcid Flores
Fomi
Fraser Bell
Girl and Girl
Haliday
Hollie Joy
Isabel Wood
Lucy Francesca Dron
Melrose.
Monet's Pond
Passionfruit Band
Radium Dolls
Slowrip
Square
Stage Presence
Straight Girls
The Tinderboxers
Tjaka
Willis and the Lovely Ones
VENUES:
Black Bear Lodge
The Brightside
The Brightside — Outdoors
Greaser
O'Skulligans
Ric's Backyard
Suzie Wongs Good Time Bar
Woolly Mammoth Mane Stage
The Zoo
The 2022 Mountain Goat Valley Crawl takes place from 6pm on Saturday, February 12. Entry is free, but you'll need to RSVP for free tickets online.
Images: katexjean / Jared Hinz Photography.
Food & Drink

Shingle Inn City Hall, King George Square, Brisbane
Food & Drink

Saturday, January 22 - Wednesday, January 26

Osbourne Hotel

Food & Drink

Sunday, February 27 - Sunday, February 27

X CARGO

Food & Drink

Tuesday, February 1 - Tuesday, February 1

The Terrace Rooftop Bar & Restaurant

Food & Drink

Saturday, May 7 - Saturday, May 7

Rita's, Siffredi's and Zero Fox
Food & Drink

Wednesday, December 1 - Monday, February 28

Various Brisbane venues