Narooma Oyster Festival 2020 — CANCELLED
Spend two days celebrating (and eating) your favourite mollusc on the 'Oyster Coast'.
UPDATE: APRIL 1, 2020 — Due to government restrictions on public gatherings, Narooma Oyster Festival has been cancelled for this year. Ticketholders will receive a full refund. The Narooma Oyster Festival 2021 is scheduled to take place on May 1, 2021.

They say the world is your oyster, and the folk on the New South Wales South Coast take it very seriously. So much so that each year they put on a festival to celebrate and showcase that salty, slippery, seafood delicacy.
The Narooma Oyster Festival, set in the heart of Australia's 'Oyster Coast' will take place on a glorious Saturday, May 2. Head to the Big Oyster Bar where you will be able to feast on delicious oysters from eight south coast estuaries on the banks of the stunning Wagonga Inlet.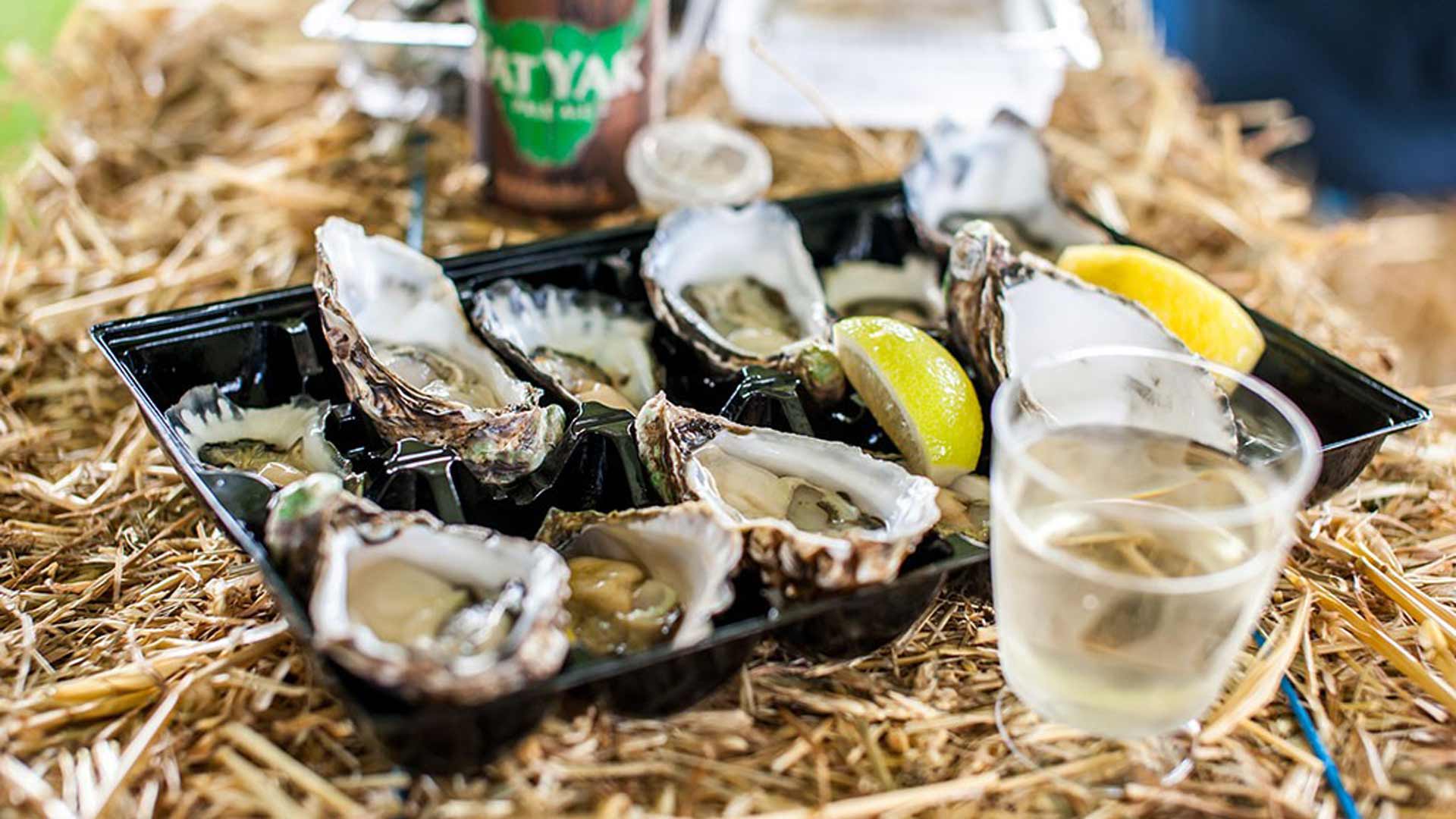 If you're after a cool $500 in pocket money, the oyster shucking competition could be up your alley, but if you're new to the whole game, there are shucking demonstrations as well. For the most committed of oyster lovers out there, there is The Ultimate Oyster Experience, where you'll enjoy an exclusive master class guided by a local grower and sample Angasi, Pacific and Sydney Rock Oysters with complementary wines.
Can't get enough? There's also a Friday night warmup event, kicking off the festivities with live bands and food stalls on the water at Forster's Bay.