Neighbourhood Earth
An immersive, multi-sensory adventure awaits at Brisbane's premiere of this intergalactic exhibition.
Space travel made headlines in 2021 when several billionaires battled to be the first to exit the Earth's atmosphere. But thankfully, you don't have to be mega rich to get your intergalactic fix in Brisbane. Instead, you just need to head to huge space exploration exhibition Neighbourhood Earth.
Arriving three years after Queensland Museum paid tribute to all things NASA, this award-winning showcase brings together science and cutting-edge technology to create an unforgettable outer space experience. Inside the exhibition, which is setting up at Queens Plaza in the CBD, you and your crew can immerse yourselves in the solar system and humanity's place in it — and check out a full-size replica of a section of the International Space Station, plus a prototype Z-2 Spacesuit that's designed to be worn on future missions to Mars.
Expect illuminated screens, spectacular surround sound and a giant projection-mapped show combining to deliver a multi-sensory, panoramic cinematic adventure, too. Fancy seeing a double sunrise on Mercury, lightning on equatorial Venus, a blue Martian sunset or descending into Jupiter's Great Red Spot? That's also part of Neighbourhood Earth.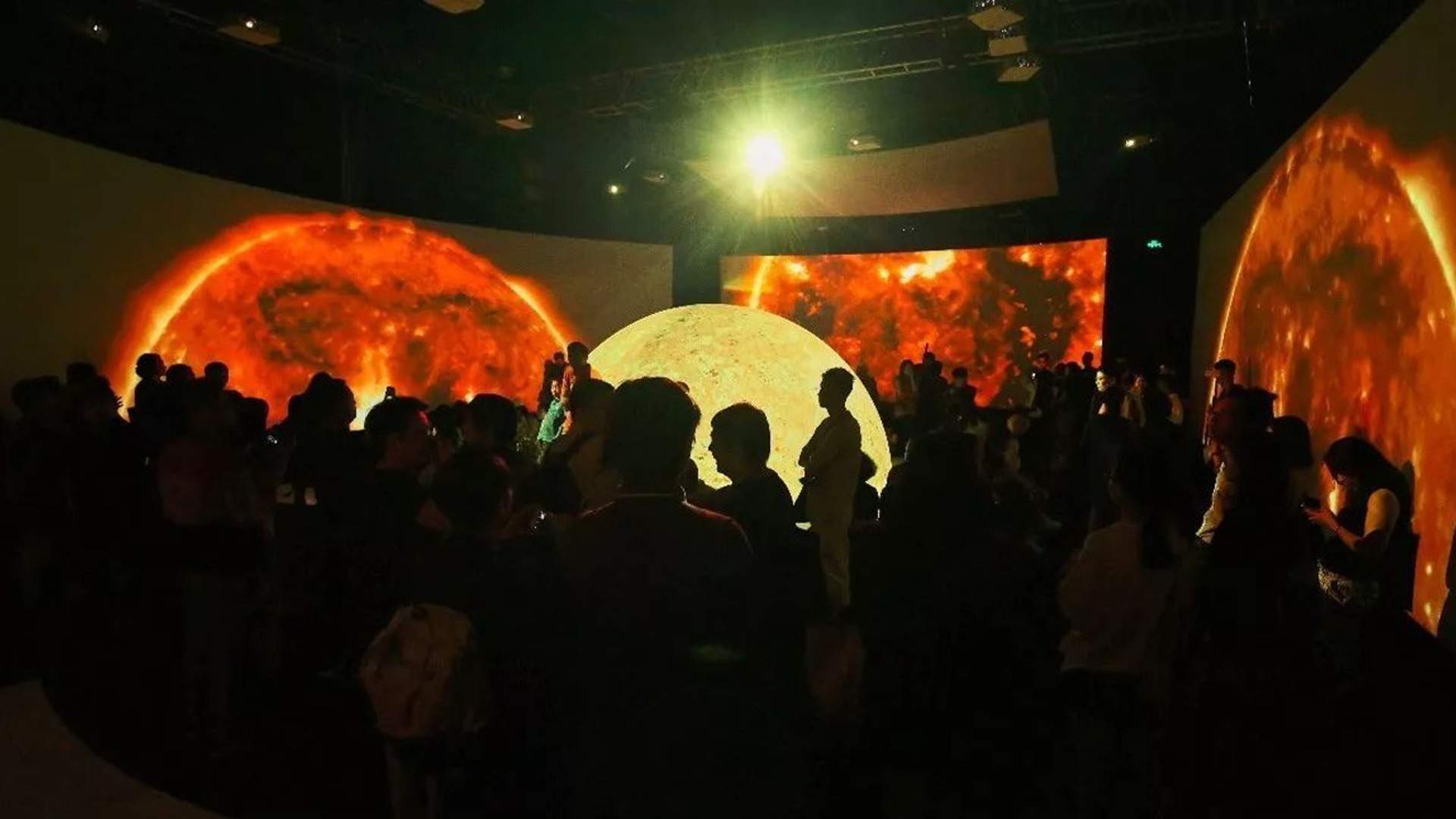 There'll be museum-quality models, spacecrafts and tools as well, showcasing facts and stories about space exploration. Plus, the touch-respondent projections and holographics are bound to leave you mesmerised.
Neighbourhood Earth comes to Brisbane from Saturday, November 5, 2022–Sunday, February 5, 2023, for a hefty summer run bookending the Christmas holidays — and expect space devotees of all ages to attend the family-friendly event.
Split across three zones, the exhibition is presented by entertainment platform Fever, and comes to Brisbane after stints in Sydney and Melbourne.
There's some big brains behind the project — it was dreamed up by the teams at the US Space & Rocket Centre and NASA's George C. Marshall Space Flight Centre in conjunction with integrated production company Toto Creative — so be ready to have your own mind expanded.