ARTS & ENTERTAINMENT
Not On Your Rider Xmas Extravaganza
Brisbane's IRL music game show gets festive, with special guests Megan Washington and The Jungle Giants' Sam Hales.
They're entertaining to watch, and fun to play along with from the comfort of your own couch. But music quiz TV shows like Spicks and Specks and Never Mind the Buzzcocks always leave even their biggest fans wanting more. Who hasn't wished that they could show off their own music trivia knowledge in the same kind of setting? (And not just down at the local pub with your mates.)
That's where Not On Your Rider comes in. A music trivia game show, it's hosted by The Creases' Aimon Clark, and features Velociraptor's Jeremy Neale and The Grates' Patience Hodgson as team captains — and it happens live in Brisbane. Also, while the two on-stage teams are always filled with musos, comedians, drag queens and other guests, anyone can buy a ticket, sit at a table and play along with them.
Thats how the event plays out every month, but the December outing will be a bit different — because Not On Your Rider is getting festive. This time, Megan Washington, The Jungle Giants' Sam Hales and Australian Idol's Ian 'Dicko' Dickson will be joining in the fun. And, because Christmas is a big occasion, it's all going down on Saturday, December 18 at Fortitude Music Hall.
If you're a NOYR newcomer, the quiz itself is accompanied by chats about the music industry, as well as other mini games involving attendees. Plus, resident one-man house band Simi Lacroix will be taking care of the tunes, with help an all-star band who'll be busting out quirky covers.
Because it's the season of giving, you'll also score a karaoke afterparty — and the chance to get photos with NOYR's very own version of a shopping centre Santa, with stand-up comedian Aaron Gocs doing the honours.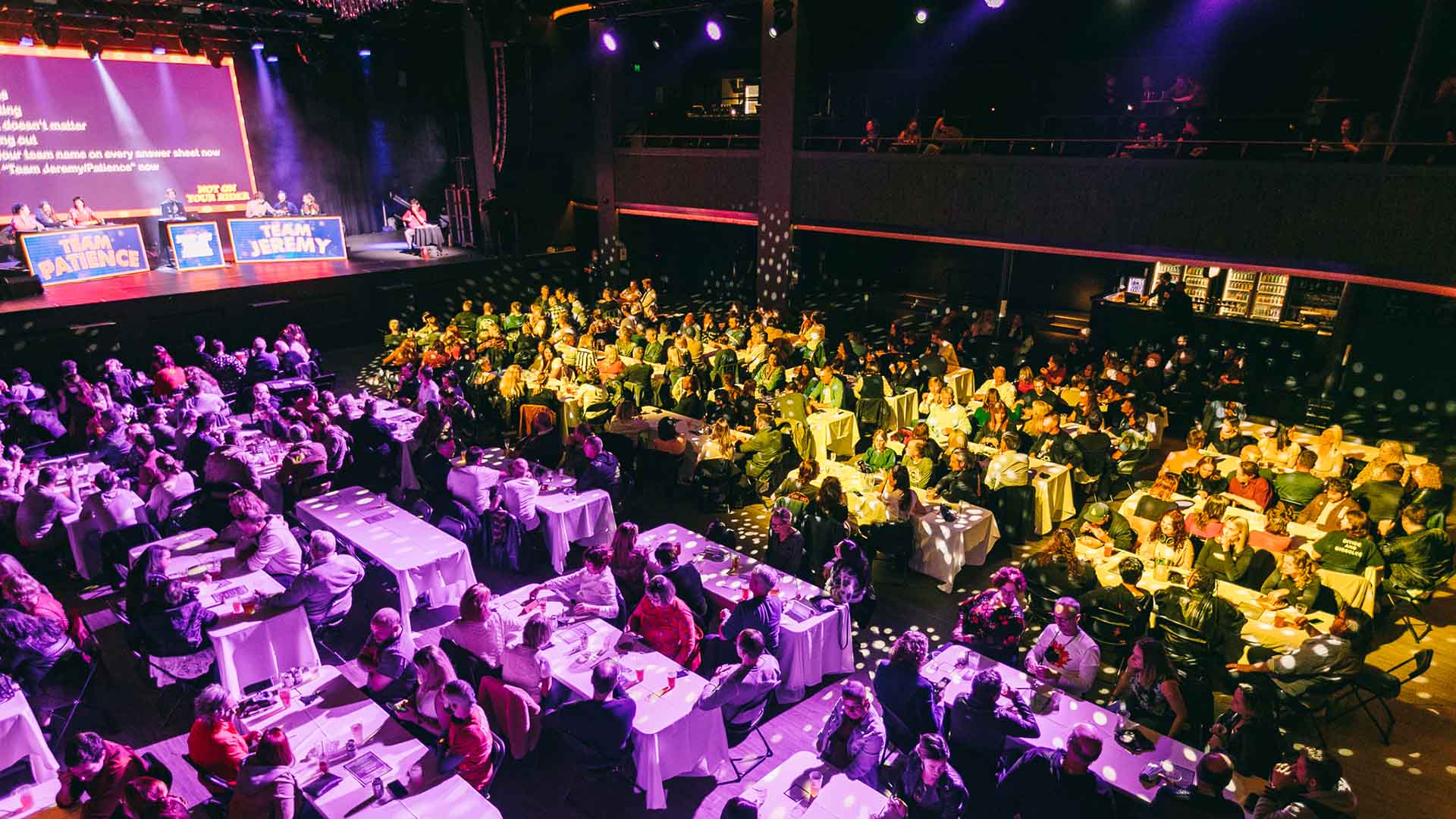 Images: Bianca Holderness.
Food & Drink

Saturday, February 5 - Saturday, February 5

The Brightside

Food & Drink

Friday, October 7 - Friday, October 7

Brisbane Showgrounds

Travel & Leisure

Monday, January 10 - Tuesday, December 27

Brisbane City Botanic Gardens
Food & Drink

Monday, November 1 - Monday, February 28

The Wickham

Food & Drink

Saturday, January 22 - Wednesday, January 26

Osbourne Hotel

Food & Drink

Sunday, October 31 - Monday, February 28

Friday's Riverside

Food & Drink

Wednesday, December 1 - Monday, February 28

Riverbar & Kitchen