Ochetoberfest
Drink German beers, eat free pretzels and fling electronic darts.
Brisbane is already home to two mini-golf bars, multiple arcade bars, several axe-throwing bars and a digital ping pong bar — and it boasts a huge two-storey darts hangout, too. Usually the domain of old-school pubs, the projectile-flinging sport is the main attraction at Oche Brisbane, though it's had a thoroughly 21st-century update.
Originally launching in Oslo in Norway, Oche (pronounced ockey) opened its first Australian digs in Fortitude Valley in 2019. Lining the walls are dart boards that look exactly how you remember — but they all have an electronic component. Each board comes with dozens of games built in, so you can pick between the knockout-style Killer, high-scoring High Striker and points-accumulating 201, among other options. The boards also keep score, so there's no need for a pencil and paper (and no room for arguments). And, for unknown reasons, some of them chat to you as well.
Fancy having a throw, drinking brews, eating pretzels and celebrating this time of year? That's what Ochetoberfest is all about. Running from Wednesday, October 14–Sunday, October 18, the five-day event features German beers on tap, schnitzel meal deals and free pretzels for everyone who books a darts session online — combining boozy October shenanigans with an updated version of a favourite pub activity.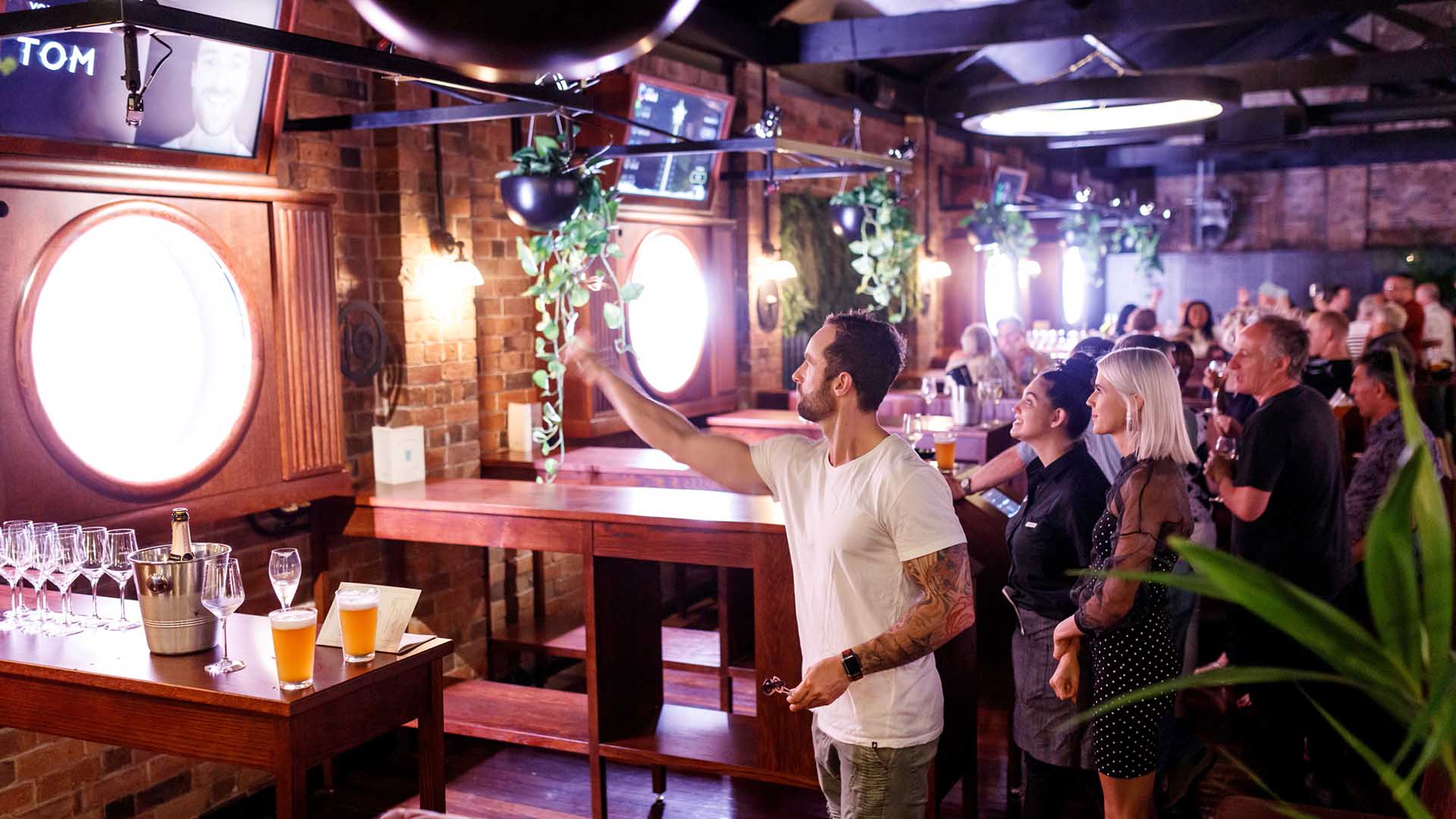 Searching data...
Sorry, no results in this area
Food & Drink

Sunday, October 25 - Sunday, October 25

Chu the Phat

Food & Drink

Tuesday, November 3 - Tuesday, November 3

Various Brisbane venues

Food & Drink

Wednesday, October 14 - Sunday, November 29

Riverbar & Kitchen

Design & Style

Friday, November 27 - Sunday, November 29

The Old Museum
Food & Drink

Wednesday, October 14 - Sunday, November 29

Riverbar & Kitchen

Food & Drink

Monday, September 28 - Saturday, October 31

Various Brisbane venues

Food & Drink

Tuesday, October 20 - Saturday, November 7

Various Brisbane venues