Oyster Frenzy 2023
Tuck into six courses of oysters, including with chardonnay, pancetta and caviar — and with Tabasco sauce.
Next time you slurp down some oysters, you needn't solely opt for natural molluscs served with lemon and Tabasco. There's nothing wrong with that old favourite; however, it has company among the oyster dishes at One Fish Two Fish's returning Oyster Frenzy.
Between Wednesday, January 25–Sunday, January 29, the Kangaroo Point eatery is serving up a six-course oyster feast, taking seafood lovers through six different flavours. Start with the tried, tested and aforementioned combination, then move onto oysters with barbecue mornay and pancetta, served with tarragon and garlic butter gratin, and paired with native pepper berry and oak-aged chardonnay mignonette. You'll also be snacking on a three-cheese variety — think gorgonzola, asiago and grana padano — plus oysters with limoncello and finger lime caviar.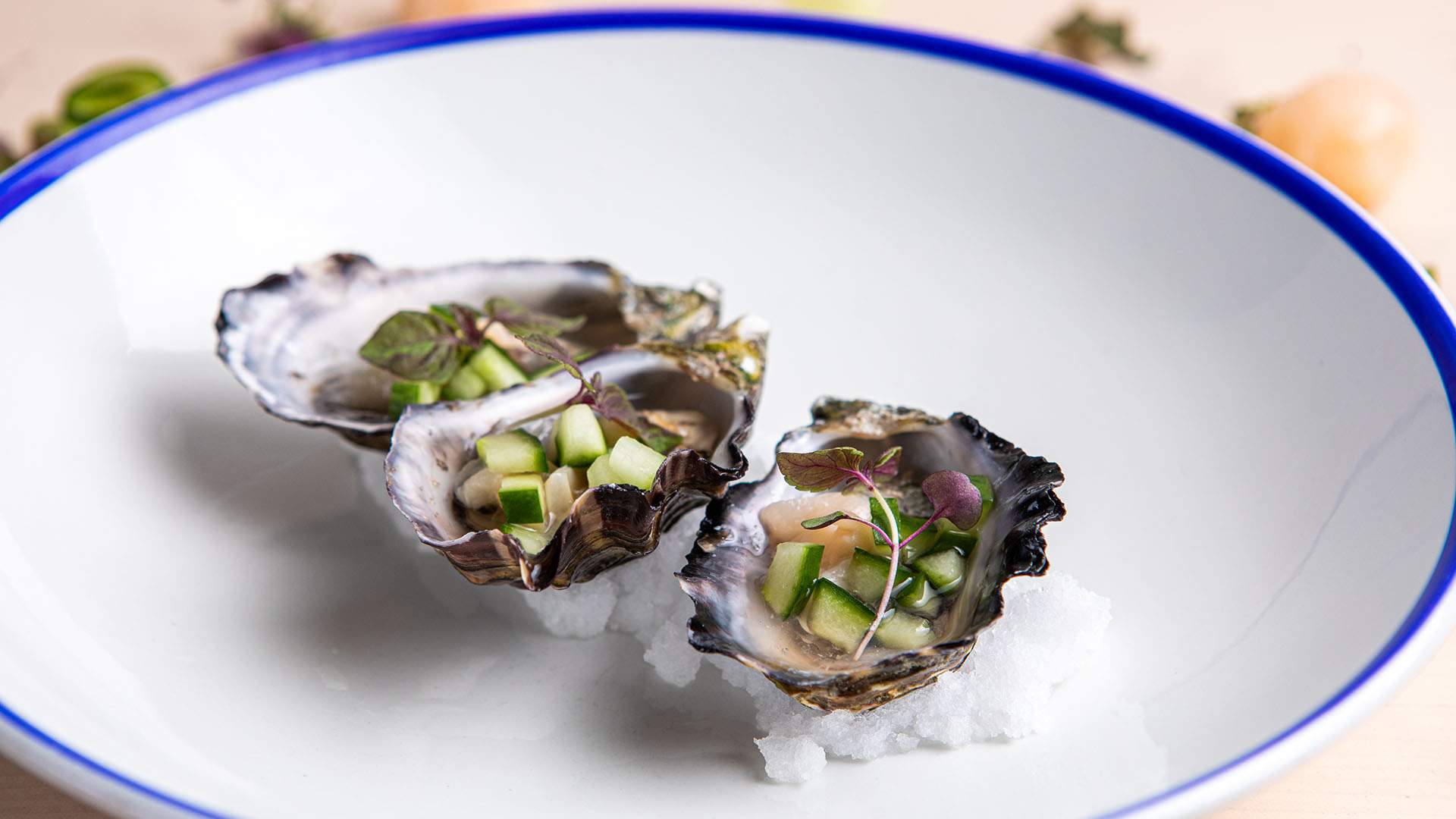 In total, you'll slurp your way through 18 oysters all up — three per dish — for $95 per person.
Because oysters are always popular, bookings are essential — with Oyster Frenzy running sittings at 6.30pm daily for dinner, and 1.30pm lunch sittings on Saturday and Sunday.