Pie Town Halloween
Decorate your own pie in the spookiest way possible.
Find us an occasion that isn't improved by pie, and we'll find you a plate full of reasons why the dish should always be on the menu. Pie suits every day, date, theme and celebration, because there's just so many different types of it — and that includes Halloween.
Pie Town agrees, clearly, and it's doing more than just pumping out the food it's known for. The West End eatery is spending the week leading up to October 31 making 15-centimetre pumpkin, chocolate mousse and matcha custard pies, but it wants you to book yourself a slot to come in and decorate them.
You'll be getting spooky, of course. Think eyeballs, fangs, tombstones, zombie hands and witches feet, all atop a delicious pie that you'll then take home with you.
Tickets cost $25 and, if you're trying to decide which day to attend, you might want to think about just how much you love puppies. On Halloween itself, Pie Town is hosting a parade of costumed pooches, so you can either bring your own or head along and watch everyone else's adorable doggos.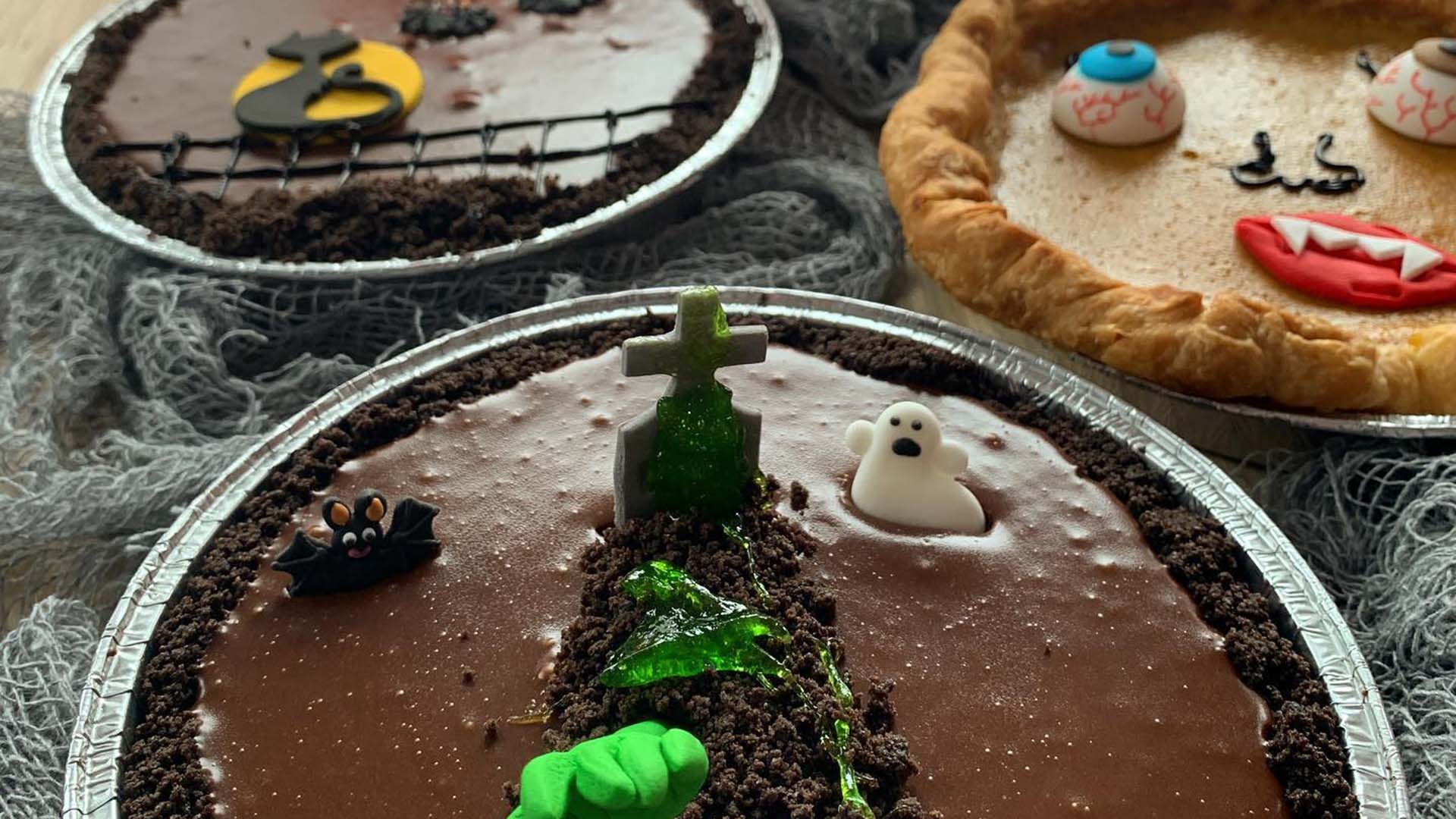 Food & Drink

Friday, January 15 - Sunday, January 17

HOTA, Home of the Arts

Food & Drink

Friday, November 6 - Sunday, February 28

Friday's Riverside

Food & Drink

Thursday, October 1 - Thursday, October 1

Ballistic Beer Co

Food & Drink

Friday, November 20 - Sunday, January 3

El Camino Cantina South Bank
Food & Drink

Wednesday, November 18 - Sunday, February 28

Mister Paganini

Food & Drink

Friday, November 20 - Sunday, January 3

El Camino Cantina South Bank

Food & Drink

Friday, November 20 - Sunday, January 10

W Brisbane