Play Moves
Museum of Brisbane's latest free exhibition is filled with art you can interact with.
Whether we're putting stickers on everything because Yayoi Kusama told us to, or drawing on the walls because that's not just allowed but encouraged, everyone loves an interactive art exhibition. It's the reason that installation-based pop-ups filled with ball pits and supremely photogenic backdrops are such a hit, too. So, Museum of Brisbane is taking that idea and running with it at its latest showcase — and while sprinting through the City Hall gallery still isn't recommended, dancing, feeling and otherwise putting your hands on the art definitely is.
Running from Saturday, December 10–Sunday, April 16, and free to attend, Play Moves is the CBD museum's largest participatory exhibition to-date, in fact, and it's all about the thing we've each been doing since we were born. Play isn't something anyone grows out of, after all, as the popularity of boozy mini-golf bars and challenge room hotels shows. While this exhibition is family-friendly — and doesn't involve drinks — it shares the same underlying idea that you're never too much of an adult to get creative and have fun.
Six major projects comprise Play Moves, each one immersive, interactive and designed for audiences to be a key part in making them what they are. Sure, a giant loom catches the eye just by existing, and so does a fur-lined bathtub. But when you weave on the former and relax into the latter, they're not just objects to view but items to engage with.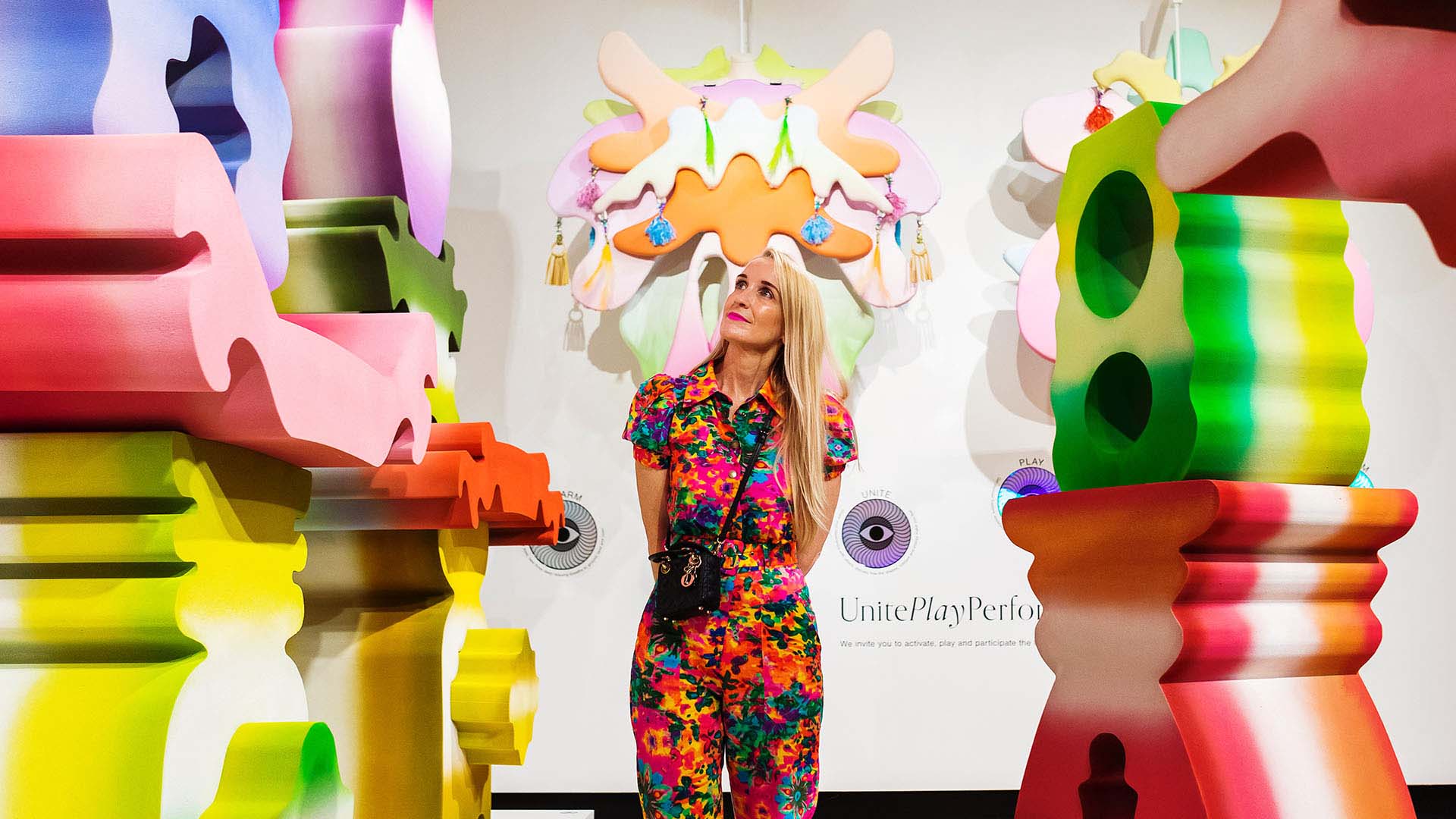 That loom comes via Slow Art Collective, while Sai Karlen's addition to the exhibition focuses on digital motion tracking. Or, thanks to Counterpilot, a party with dancing pot plants takes over an 80s-style office. Tara Patterden has art lovers focusing on a sound interactive environment, and Michelle Vine has contributed soft cocooned sculptures. Fancy a technicolour party as well? That comes via UnitePlayPerform.
You'll discover — and play with — all of the above as you move through the museum's rooms, with the six pieces bringing together six national artists and collectives. Keep an eye out for the venue's events lineup as well, with after-hours sessions and pop-up performances planned for Friday nights.