Queen Street Mall 40th Birthday Street Party
The Queen Street Mall is hosting a big day-long street party to celebrate its 40th birthday.
What do Blade Runner, a computer being named Time magazine's person of the year, the first-ever loaf of ciabatta bread, Pam & Tommy star Sebastian Stan and Brisbane's main inner-city shopping strip all have in common? They all date back to 1982. And, that means that they all share a birthday this year — so you can consider the Queen Street Mall's big shindig a celebration of all of the above if you like.
Of course, this day-long party is really a huge way to mark the fact that people have been hitting up Queen Street to shop, eat, drink and hang out for four decades. Yes, all of that is on the agenda. Come Friday, August 26, the mall is hosting a hefty street party complete with live tunes, a pop-up champagne bar, fashion workshops, colourful shopfront installations and a night market. Standing around outside Hungry Jack's isn't officially on the program, but you know you'll do that anyway.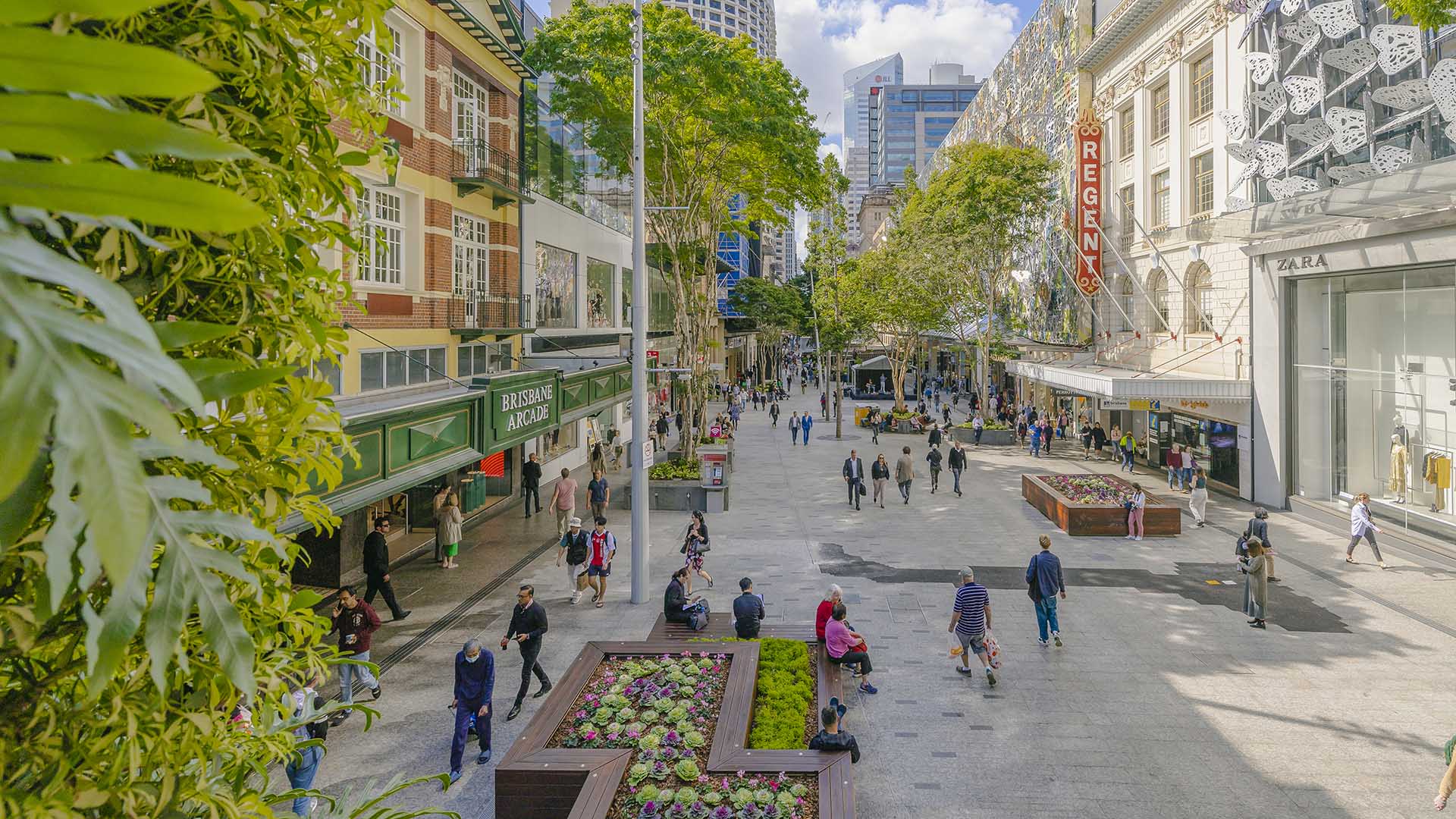 Vanessa Amorosi and Kate Ceberano lead the music lineup, with a free concert taking over a stage outside the Wintergarden from 5.30pm — just in time to stop by on your way home from work. And, from 10am, the mall will host style masterclasses with retailers such as Sass & Bide, Cue and Sheike, too, with runway shows popping up at 5pm, 6pm and 7pm.
For bubbles to sip throughout the day, you'll want to head to Jimmy's On The Mall's pop-up bar, which is running right through until Sunday, August 28. Plus, those night markets will sprawl across Reddacliff Place from 4–9pm.
The previously announced Colour in the City, a walking trail of brightly hued (and supremely photogenic) installations, will start on Friday, August 26 as well.