Retro Cinema at Red Hill
Revisit classic flicks at Brisbane's newest cinema.
When Enoggera Terrace's old Skate Arena reopened as Red Hill Cinemas late last year, it gave Brisbane a blast from the past — and the new picture palace isn't done feeling nostalgic just yet. From February, the site is going retro with a regular lineup of throwback favourites.
It all starts with The Princess Bride on Friday, February 7 — a pick that's hardly inconceivable. On Valentine's Day, revisiting Dirty Dancing is in order, while other 80s-era highlights include Labyrinth, E.T. the Extra Terrestrial, The Breakfast Club and Footloose. If you haven't seen Kevin Bacon defy a dancing ban and punch-dance out his anger in the latter, then you have a big gap in your movie viewing.
Some sessions will feature karaoke beforehand, and others encourage dressing up — and, when Grease hits the screen on Friday, February 28, it's part of a sing-along session on one of those summer nights.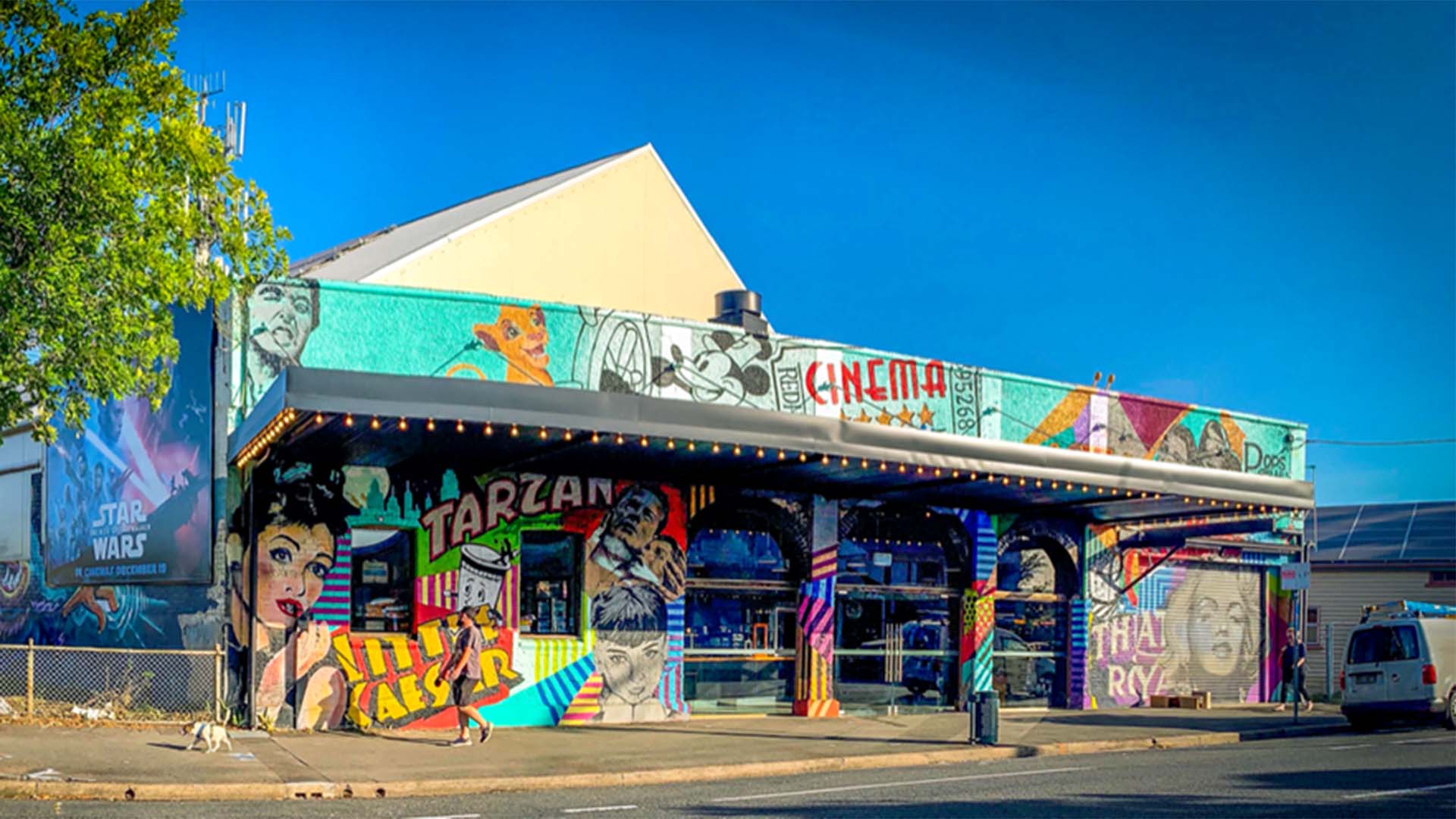 Pulp Fiction and A Clockwork Orange are also on the bill, with the current lineup spanning through until Friday, April 3.
Most sessions run on Friday nights, but if you're eager to revisit E.T., you'd best block out the afternoon of Sunday, March 1.
Food & Drink

Monday, June 15 - Monday, August 31

Riverbar & Kitchen
Tap and select
Add to Home Screen
to access Concrete Playground easily next time.
x