Combining tequila, orange liqueur and lime juice, a classic margarita isn't all that complicated. But, this beloved cocktail can also be rather versatile. If you've grabbed a meal and a drink at El Camino Cantina, you've probably tasted one or several non-traditional varieties. And if you head by the lively Tex-Mex chain's Bowen Hills, Chermside, Robina or Sunshine Plaza venues before Friday, January 22, you'll be able to sip four new types that are certain to get you feeling nostalgic.
When you were a kid and eating Iced VoVos at recess, we're guessing that you didn't ever imagine drinking an Iced VoVo-inspired margarita — but, that's now a reality. It's one of El Camino Cantina's 'retro ritas', alongside a Fruit Tingle-inspired version, one that takes its cues from Cottee's cordial and a guava flavour.
All four are available cadillac-style, which means they come with a float of Grand Marnier. You'll pay $20 for a 15-ounce drink, $24 for a 24-ounce serve and $30 for a tasting paddle of any four (in 220-millilitre glasses).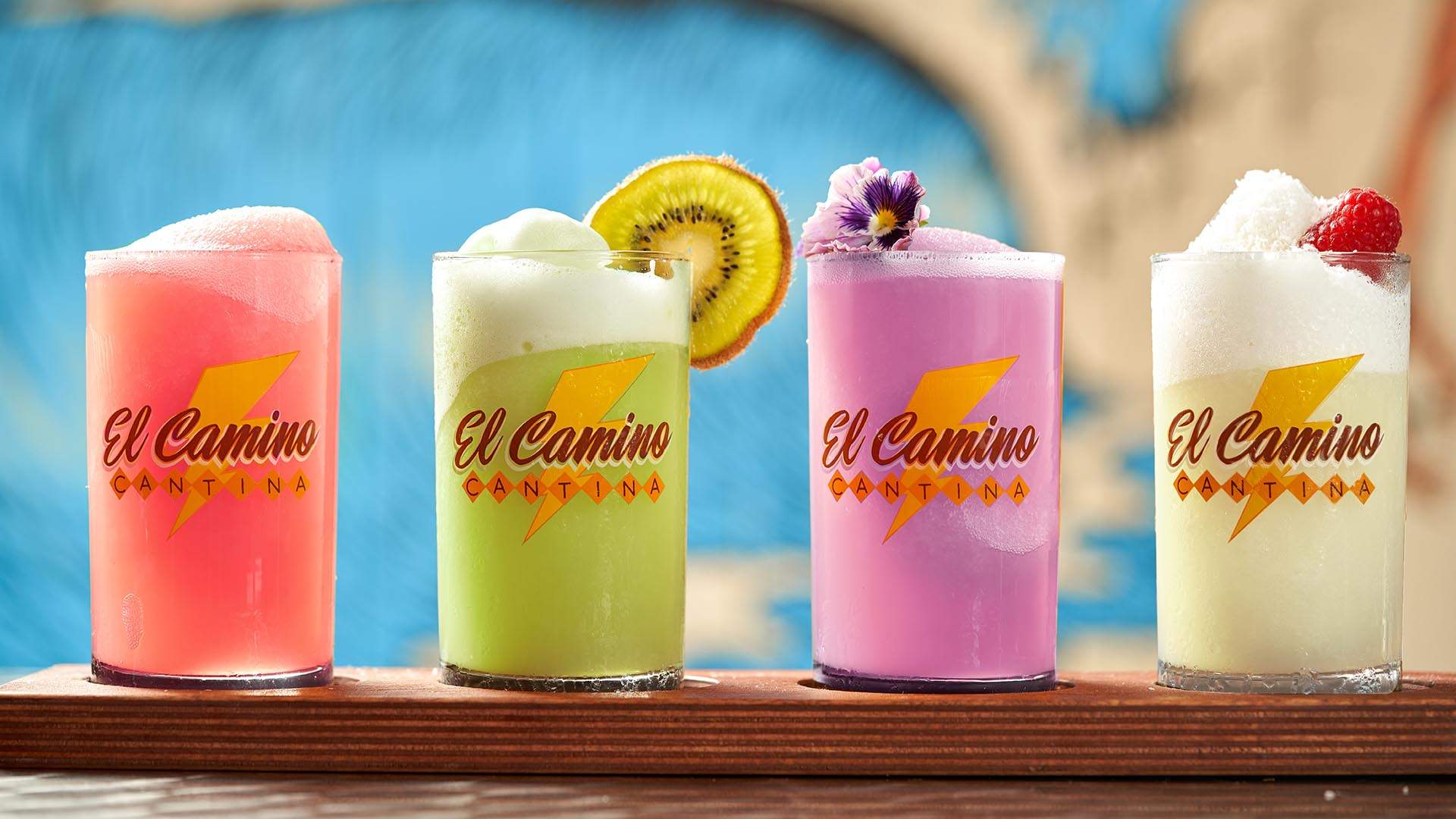 Images: Michael Gribbin.
Food & Drink

Shingle Inn City Hall, King George Square, Brisbane
Food & Drink

Tuesday, March 2 - Sunday, May 30

Various Brisbane venues

Food & Drink

Saturday, April 17 - Saturday, April 17

Brisbane Convention and Exhibition Centre

Food & Drink

Saturday, March 20 - Sunday, March 21

West Village

Travel & Leisure

Thursday, February 18 - Sunday, March 14

Toombul Shopping Centre
Food & Drink

Tuesday, March 2 - Sunday, May 30

Various Brisbane venues