Ritapalooza at El Camino Cantina Surfers Paradise
You'll find Skittle and fairy bread margaritas, margarita tasting paddles and satay wings at this six-week festival.
El Camino Cantina is known for its colourful interiors, cheap Tuesday tacos and giant margaritas, including across its existing southeast Queensland stores. From early September through until mid-October, its newest local outpost in Surfers Paradise is celebrating those oversized drinks with a six-week-long festival dedicated to the frozen cocktail.
Head by from Friday, September 9, which is when inaugural Ritapalooza will feature 24 limited-edition margaritas, as well as food and drink specials.
Skittle, Hubba Bubba and marshmallow margaritas will be on offer alongside classics like mango, strawberry and passionfruit — and Wizz Fizz, Jelly Belly, fairy floss, grape Nerd and fairy bread as well — and you can nab them as part of four-flavour and metre-long 13-flavour tasting paddles.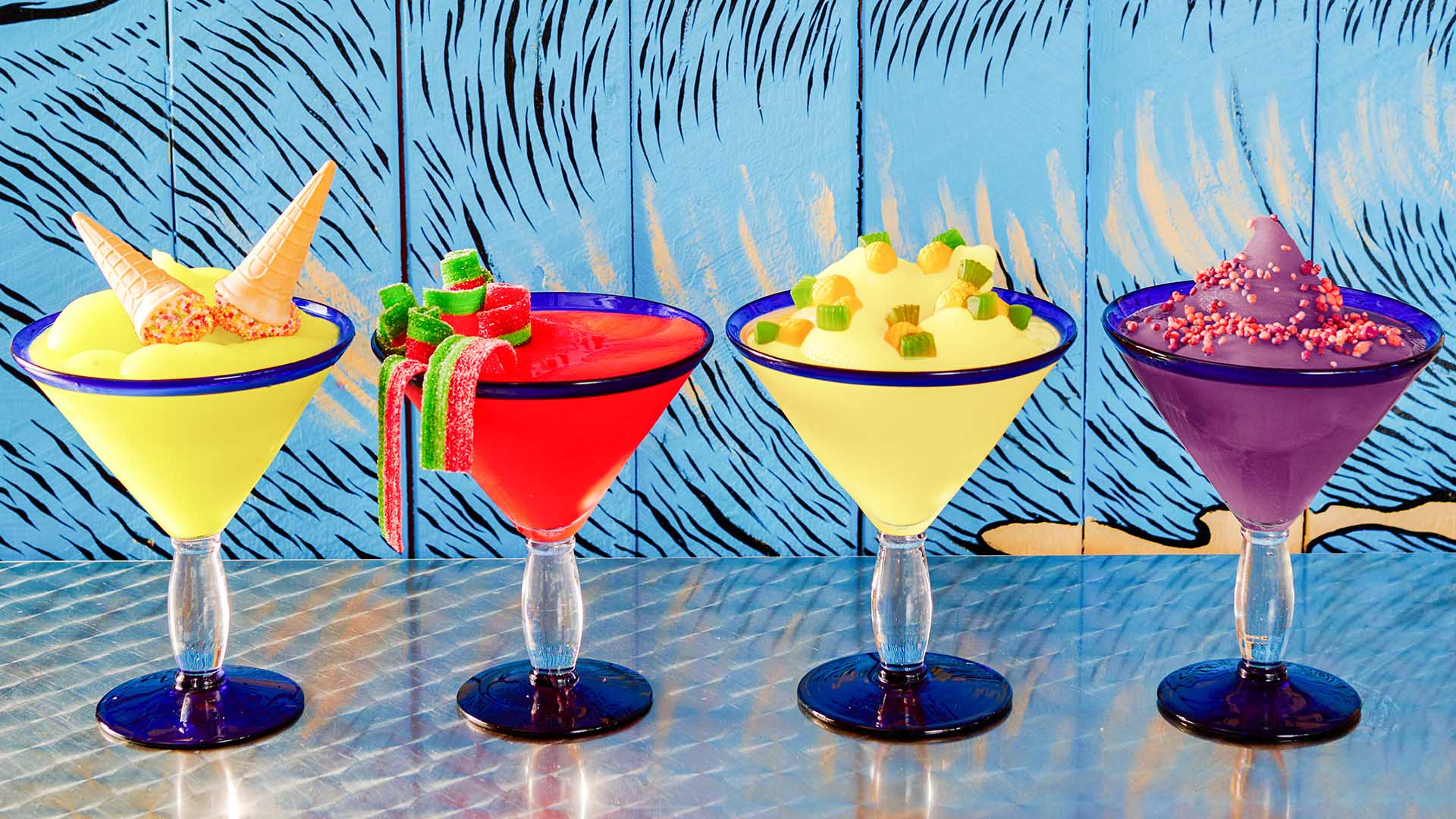 The ten-cent Wing Wednesday tradition will be on offer, too, as well as $2 tacos on Tuesdays.
El Camino is also doing 15 limited-edition wing flavours for Ritapalooza, such as satay, chimichurri, and soy and sesame. And yes, there'll be special varities of both of tacos and fajitas for you to much on as well.