A skating session that's all about exercise rather than rolling freely, RollerFit finally arrived in Brisbane a few years back — and, post COVID-19 lockdowns, it wants you to go for a spin. Two days a week, you can hit the rink at the YMCA Bowen Hills, with separate one-hour sessions for beginners just learning to skate and intermediate to advanced speedsters.
Yep, if this is the first time you've ever even thought about living out your Whip It or Xanadu dreams, don't worry — you're covered. The novice class takes place on Tuesdays from 7–8pm, while the more experienced skaters lace up on Wednesday nights at the same time.
Dropping in costs $25, or you can take that down to $20 if you plan to visit regularly and sign up for a $25 membership. Five, ten and 20-class passes are also on offer, which can bring your per-session fee down to $14.
If you don't have your own wheels, you can also rent them for an extra $5 per session. Rental covers sizes 5–13, and it's a first-come, first-served kind of deal unless you email a week in advance.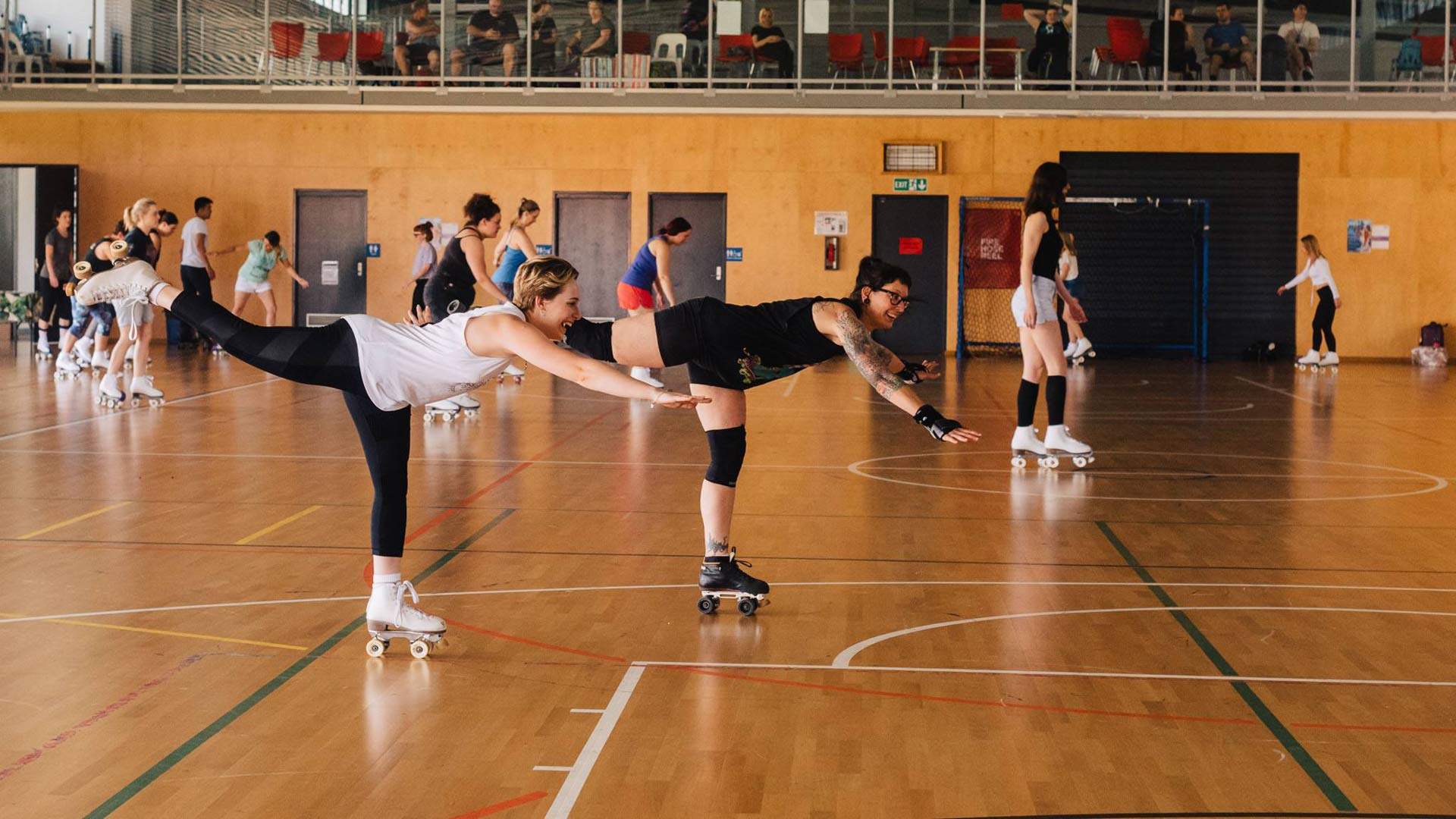 Rollerfit's Brisbane classes take place at the YMCA Bowen Hills on Tuesday and Wednesday evenings from 7–8pm.
Images: Susie Yang.
Food & Drink

Thursday, November 11 - Monday, February 28

Regatta Hotel

Food & Drink

Sunday, November 28 - Sunday, November 28

Regatta Hotel

Food & Drink

Monday, November 1 - Monday, February 28

The Wickham
Food & Drink

Monday, November 1 - Monday, February 28

The Wickham

Travel & Leisure

Friday, November 5 - Friday, December 31

Victoria Park Golf Complex

Food & Drink

Friday, October 15 - Tuesday, November 30

Riverbar & Kitchen

Food & Drink

Wednesday, November 10 - Saturday, December 18

Eagle Street Pier